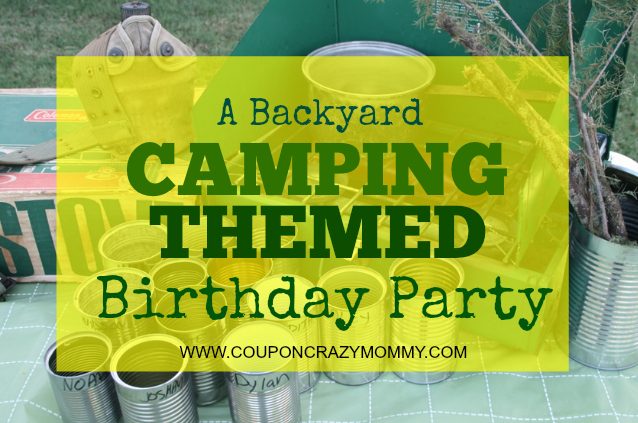 Are you looking for some camping party ideas? Well, I was going through some old pictures on my computer and realized I used to throw some really cool parties for my kids. (And this was BEFORE Pinterest was even a thing!)
Plus, my two oldest boys are only 13 months apart in age, so I got away with having combined birthday parties for many years. That was a great way to save time and money.
The following ideas for a Backyard "Camping" Themed Birthday Party all came from this silly, little head of mine, so enjoy and be inspired to create your own party. It's affordable and a ton of fun for the kiddos.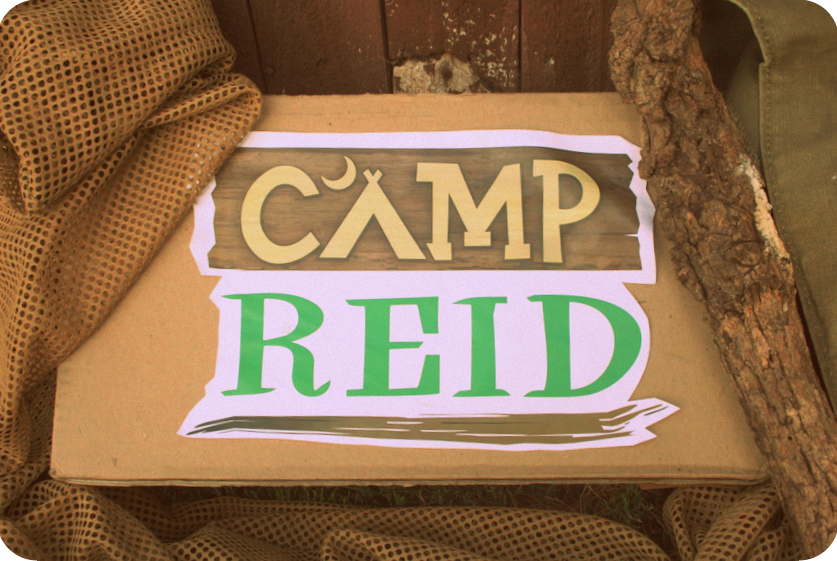 When each kid arrives, they get a paper sack and are told to go to any game station and earn "Bug Bites" (i.e. stickers placed on their paper sack) to be redeemed for prizes at the Bug Bites Store. These end up being the party favors. Boom. How easy is that?!?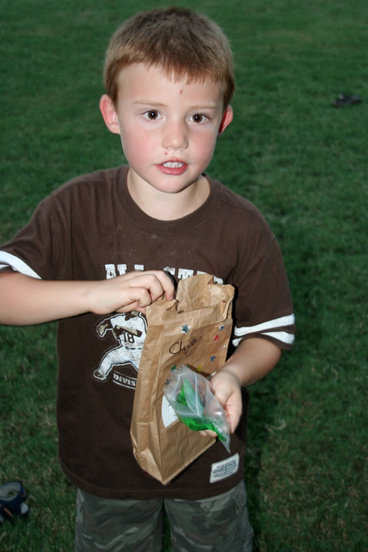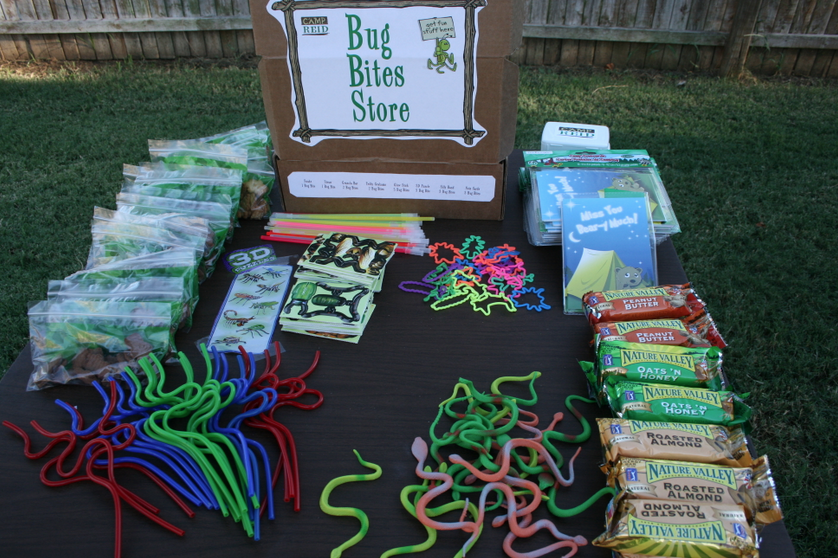 Bear Brawl: Set up a tent and scatter stuffed bears throughout. Kids are blindfolded to see how many they can collect in the allotted time.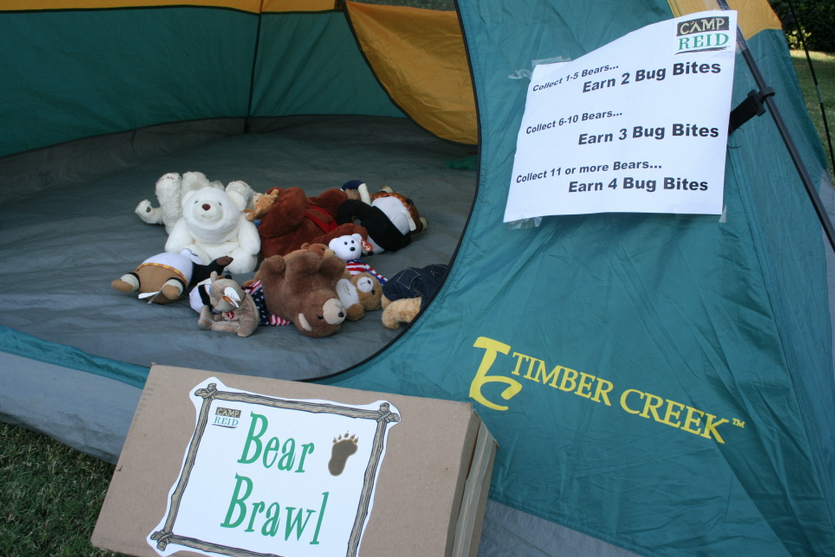 A knockoff of a classic, Place the Log on the Fire is really HOT. See what I did there?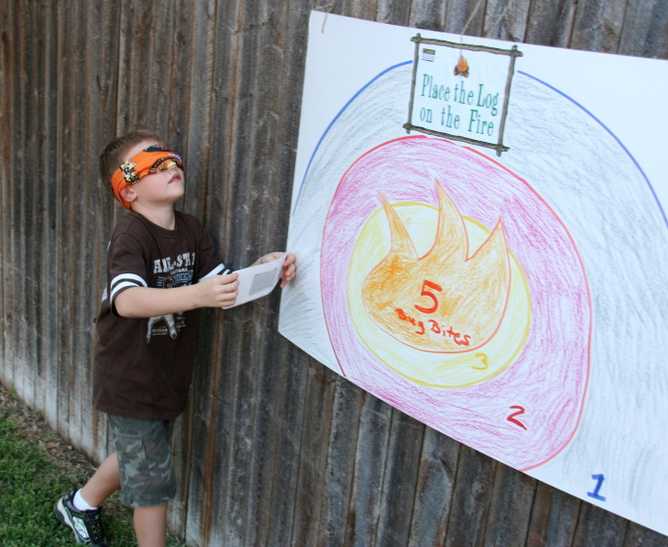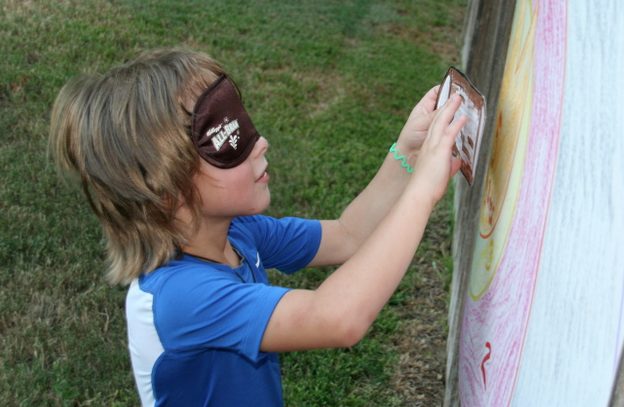 (Survival Tip: Having mommy friends on hand to help wrangle kids and take pictures is essential to avoid losing your mind.)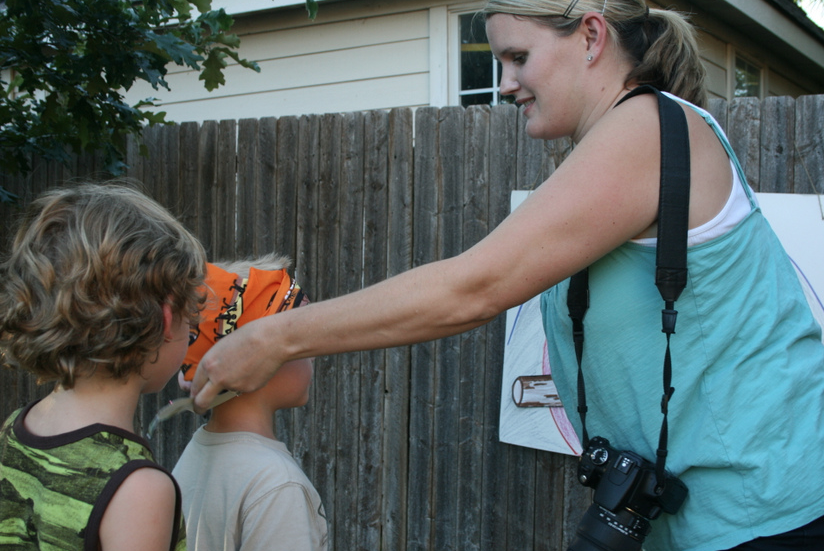 Feed the Bear: Kids have 30 seconds to throw as many plastic food items into the bear's mouth as they can and earn bug bites.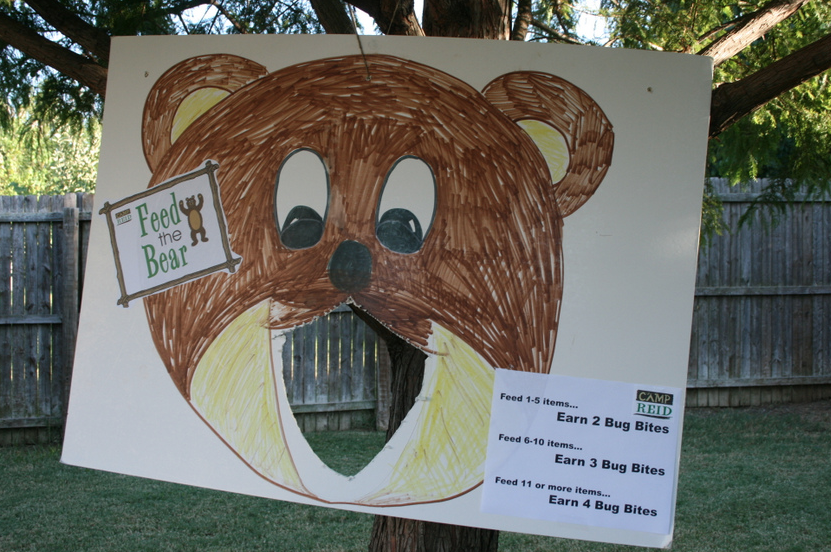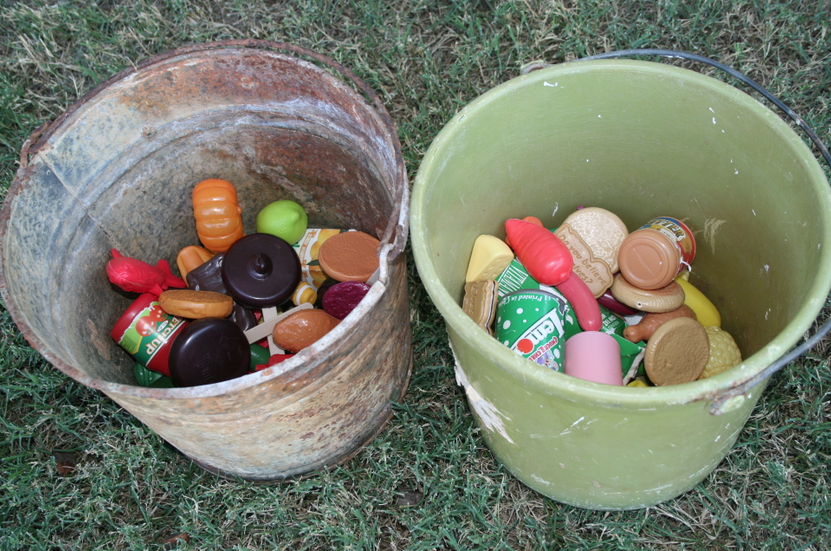 (Yep, having super-smart friends who can run game stations AND count on their fingers is great!)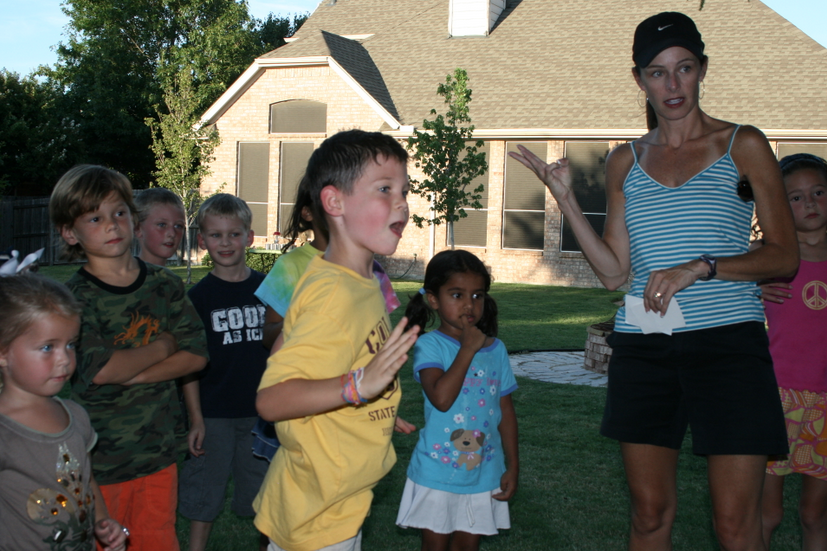 Playing a few rounds of Hoppy Frog (i.e. Hot Potato) is an easy way to earn Bug Bites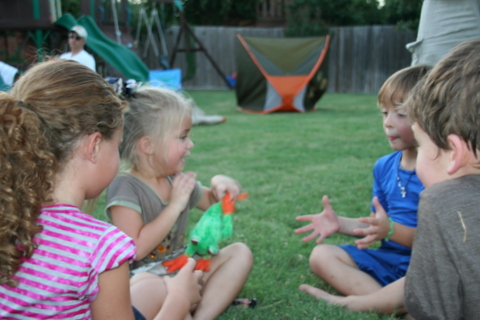 Months before the boys' birthdays, I found these campfire wrappers on clearance somewhere. Yes, these are what set the wheels in motion for the entire "Camping" themed party. See, a good bargain find can turn into great things!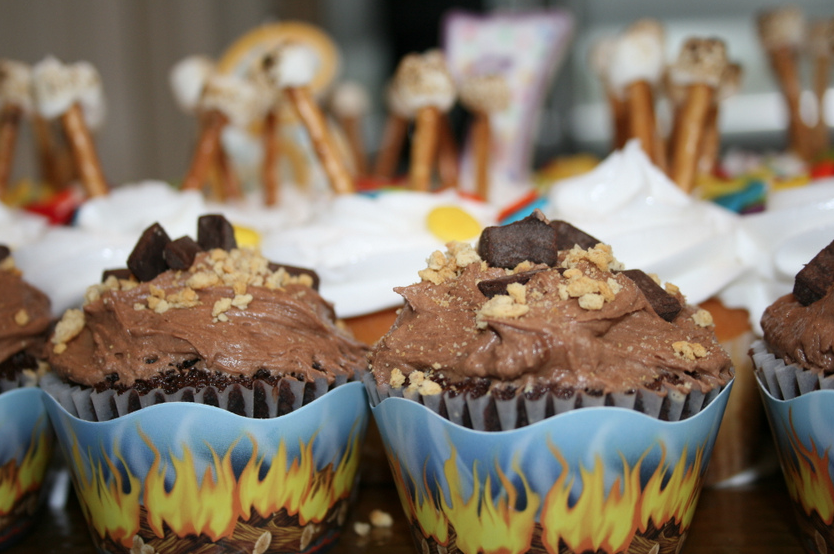 How do you make S'mores Cupcakes? They're easily created by sprinkling crushed graham crackers and chocolate chunks on top. Store-bought cupcakes (purchased on Kroger Manager Markdown, of course, and stored in the freezer until the party) are topped with mini marshmallows skewered with pretzels to give a campfire feel. And it's fun to play with my handy-dandy kitchen torch to give them a charred look.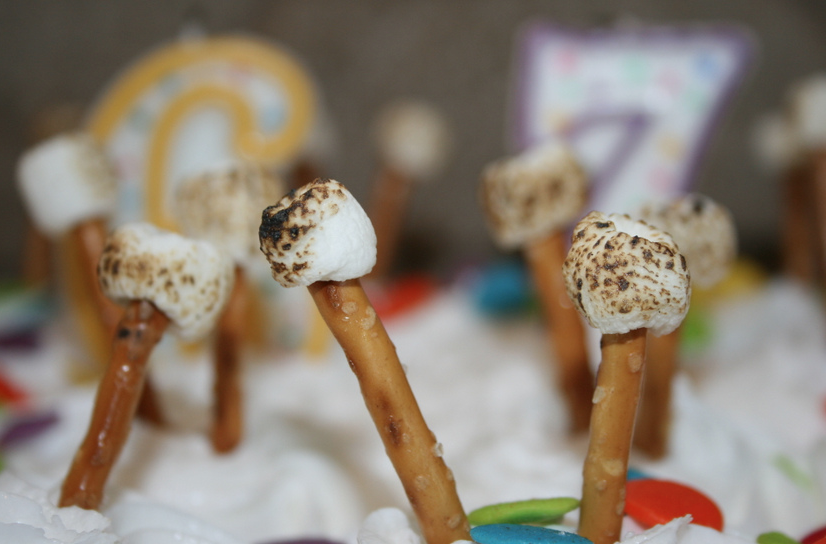 An old camping stove decorates the table and carries on the theme. And if you notice the candles, you might think these two, young whippersnappers are both turning 67.  Nope. They were born 13 months apart….which means years of combined birthday parties. Big score for mom! (Austin, 6 and Joshua, 7)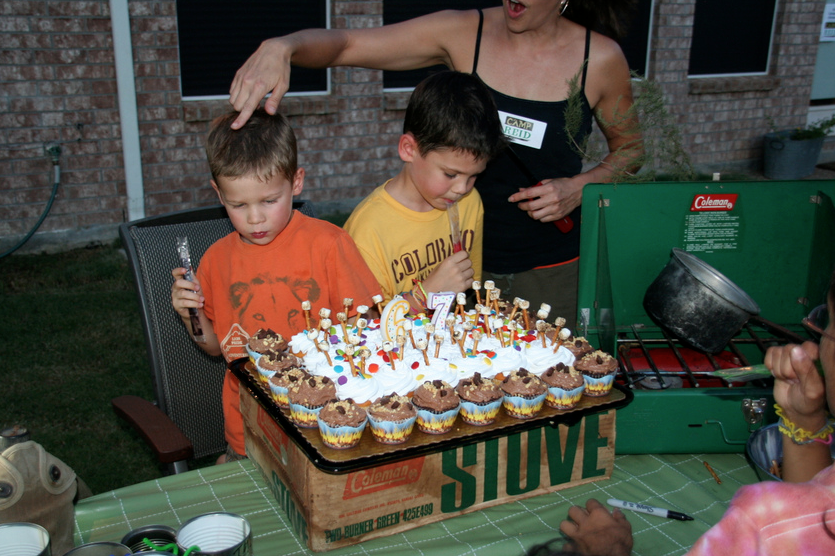 Don't spend money on paper party cups, when recycling your cans does the trick…and they're FREE!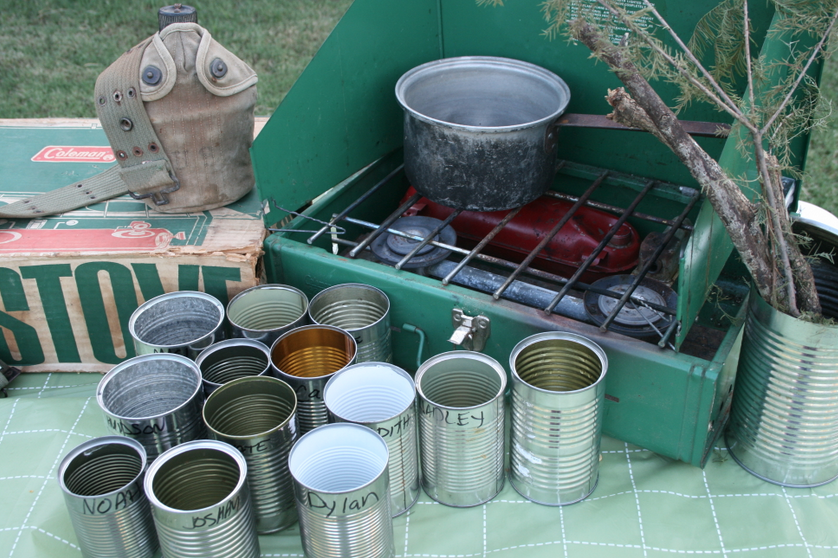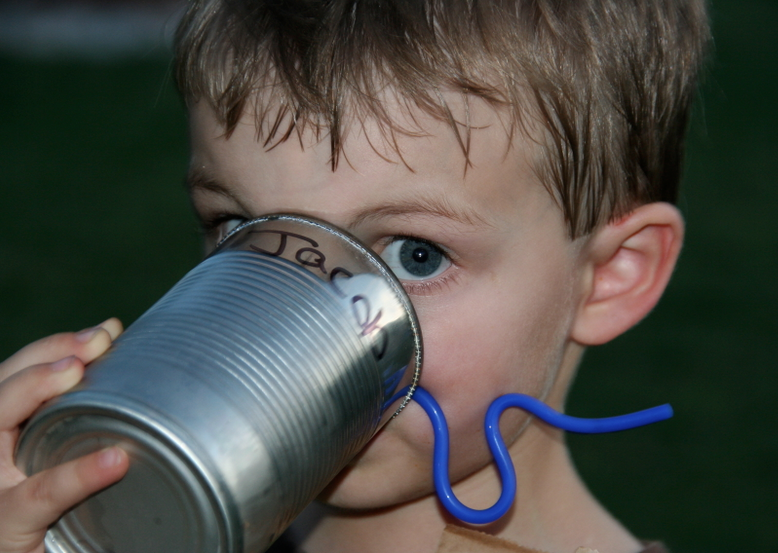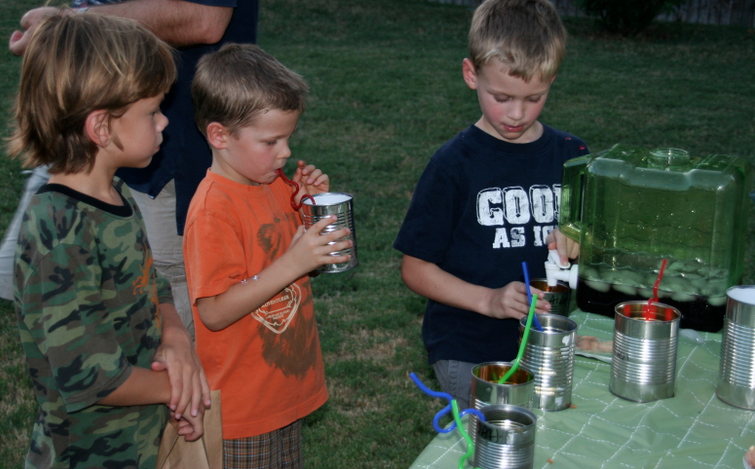 "You say. I Say. Who wants an Icy-Juicy???"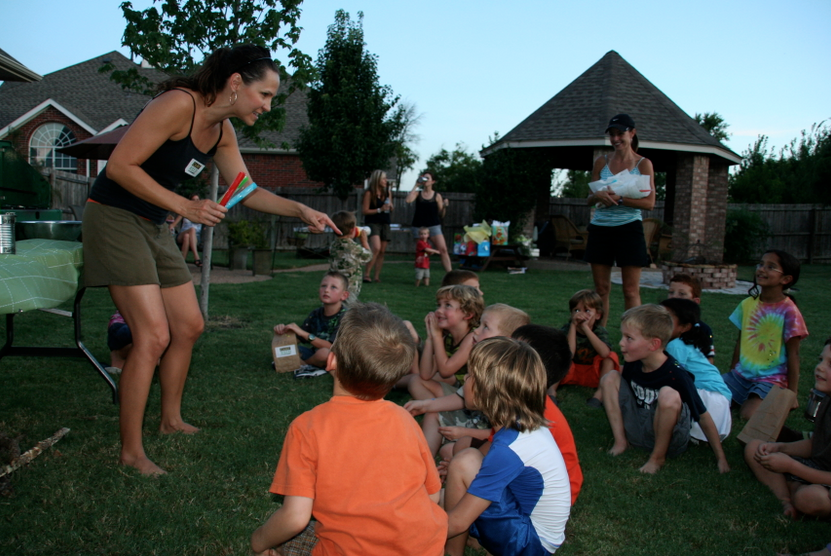 We do, we do!!! Because it's crazy HOT in August in Texas!!!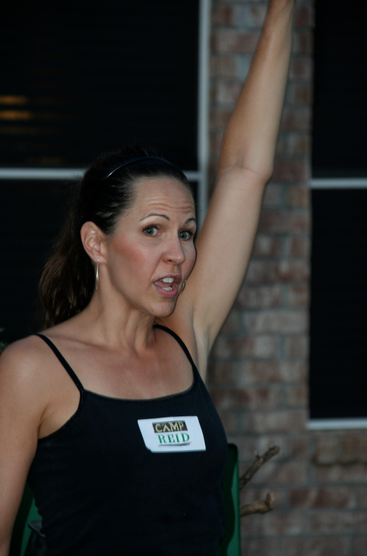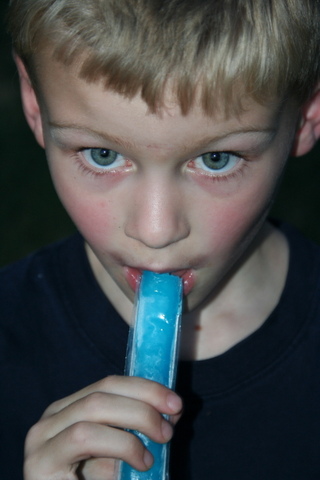 As the day turns to night, glow sticks are a must!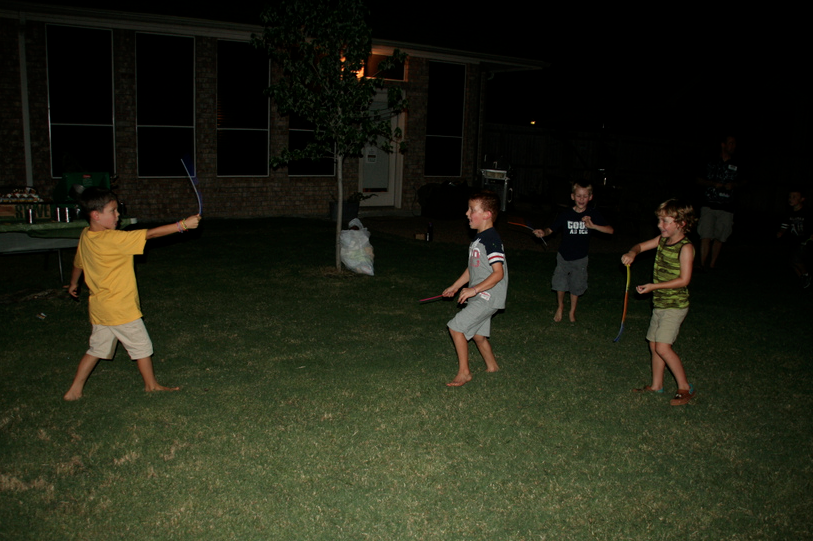 And it's not a party without campfire songs…and friends who can play the guitar!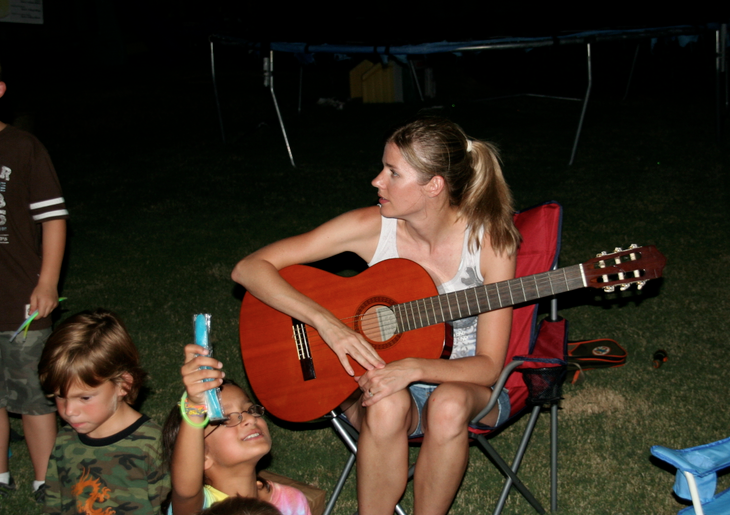 Here I am teaching one of my favorite songs from when I was a camp counselor. "Just a boy and a girl in a little canoe with the moon shining all around…."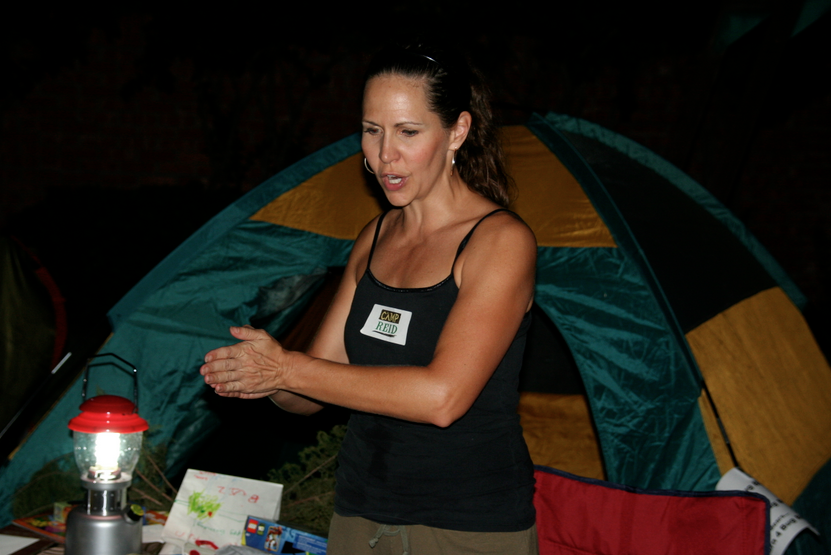 And we made time for the boys to open their gifts — the highlight of the day! I know there's a trend of not opening gifts at birthday parties, but I'm old school. I LOVE to see the face light up of the birthday boy(s) AND the gift giver.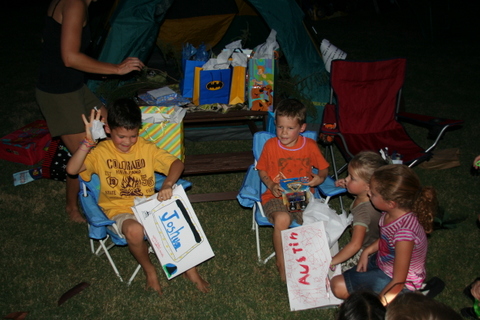 Awww…..I miss those sweet, chubby faces.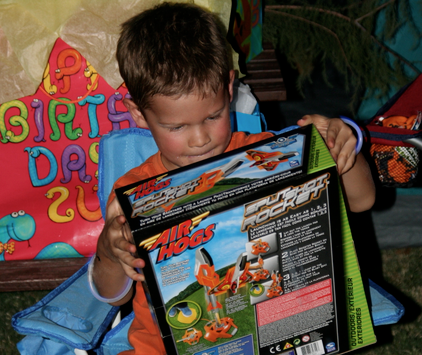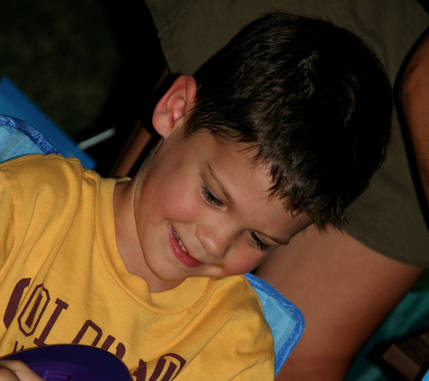 Want more birthday party ideas?
Check out these: