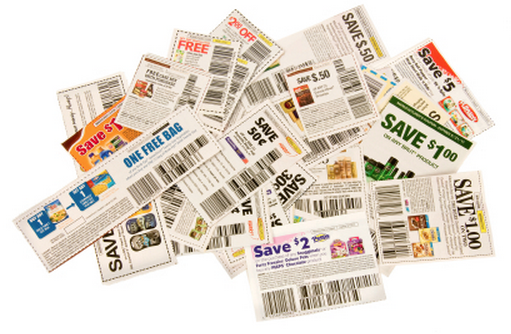 Couponers use a special language (think, the overuse of abbreviations with a twist of crazy). If you're new to the couponing world, it can be overwhelming when you visit your favorite bargain website and see a deal scenario that looks something like this:
Buy (4) Scrubbing Bubble Cleaners @ $2.49
Use (4) $1/1 Scrubbing Bubbles Product
Use (1) FREE $5 Target GC wyb Scrubbing Bubbles Products (9/10 RP)
Pay $6.96 OOP & get $5 Target GC
$0.24 ea. after coupons and GC!
What the what???
You may ask yourself, "How do I learn how to coupon if I don't understand these the terms and acronyms?"
Well, we've compiled a list of the most common jargon you'll run across to help you get started couponing:
BLINKIES = In Store Smart Source Coupons
BOGO/B1G1 = Buy One Get One
CATALINA = Coupon printed at register after purchase
CRT = Customer Receipt Tape (CVS receipt coupons)
DND = Do not Double (Some coupons have this languge)
DOUBLE COUPON = Coupon that grocery store doubles in value
EB/ECB = ExtraCare Bucks (CVS)
FAR = Free After Rebate
GC = Gift Card
GM = General Mills (Newspaper insert)
IVC = Instant Value Coupons (Walgreens)
MIR = Mail in Rebate
NLA = No longer Available
OOP = Out of Pocket
P&G = Proctor & Gamble (Newspaper Insert)
Peelie = Coupon you peel off package
RP= Red Plum (Newspaper Insert)
RR = Register Rewards (Walgreens)
SS= Smart Source (Newspaper Insert)
STACKING = Some stores allow you to use both a manufacturer's & store coupons in conjunction
TEAR PAD = A pad of coupons or MIR near a product or on display
WYB= When You Buy
OYNO = On your next order
YMMV = Your Market May Vary (Depends on certain store policies/factors whether the deal will work.)