Natalie is available to speak on a range of topics:
How to Raise Thrifty Kids
Eating Healthy on a Budget
Meal Planning/Freezer Tips
Kitchen Tips and Tricks
Retail Store Hacks
Creative Family Games Nights
Maintaining Your Identity in Motherhood
…and MORE!
Want to plan a fun Mom's Day Out? We even offer group team building games and activities to help the ladies in your group connect, bond and enjoy time being themselves and not "just moms."
But the most popular class is Natalie's Couponing 101: "Is The Price Right?. Read about it below…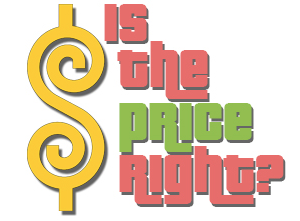 If you've experimented with "couponing," but gave up because it left you frazzled and overwhelmed, we're here to help! In Natalie's workshop, Couponing 101: "Is The Price Right?, she teaches the bargain hunting secrets of the pros and gives insider tips on sales trends and clearance deals, plus you'll discover how to get stores to pay YOU for merchandise. It's not EXTREME couponing! Instead, there's a focus on the importance of meal planning, stockpiling and combining coupons with sales. You'll learn how to save thousands of dollars each year and get excited about being responsible with your budget.
Here are just a few of the topics covered: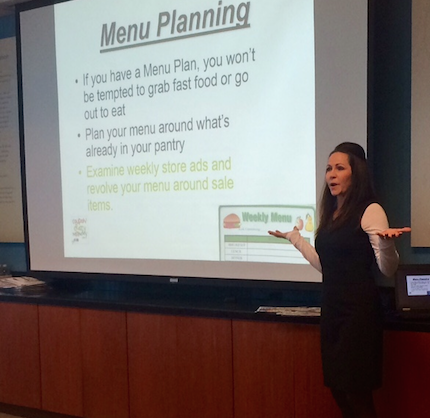 -Five Common Couponing Misconceptions
-Where to get Coupons (including organic!)
-Organizing Coupons
-Creating a Pricebook
-Meal Planning
-Getting Friendly with the Freezer
–UnExtreme Stockpiling
-Planning your Store Trips
-Mobile and eCoupons
-CVS and Walgreens 101
….and much more!
What are people saying?
"Natalie gives such an energetic and informative presentation it would be hard NOT to get excited about coupons! I used some of her techniques the next time I shopped at Target and saved $84. She made a believer out of me!"
Katie B., Greater Lewisville Early Childhood PTA
"Natalie is a wonderful and engaging speaker, holds your attention, and really knows her subject. I strongly recommend her for other libraries' programming needs.  Thank you Natalie, for helping us understand couponing better and a few other little tips on saving money!"
Vrena P. Librarian/Marketing and Programming, Richardson Public Library
Our group really enjoyed having you and hearing your shopping and coupon tips! We each walked away with new info and ideas to implement for ourselves and families. Your newsletter is great too- Love how you have so many different deals to share! We look forward to following you and learning more
Suzanne H., FUMCR MOMSNext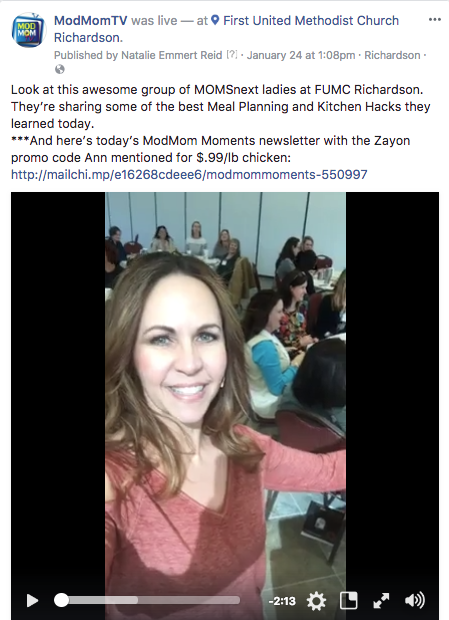 "Our Facebook page has just blown up with conversations on your presentation, our membership loved hearing you and are anxious to learn more about couponing through your website! Thank you so much for joining us!"
Heather C., Plano Area Mothers of Multiples
"We had such wonderful feedback regarding Natalie's presentation. In fact, several people mentioned that she was the best presenter they had heard on the subject of couponing/money saving tips! They also loved that she made it fun with her energetic and upbeat personality!"
Rachel T., Wedgewood Baptist Church MOPS, Ft. Worth, TX
Natalie is an energetic and engaging speaker. We loved that she incorporated insider information with practical advice to offer easy solutions real moms can utilize to save money.  Everyone walked away learning something new! She comes prepared with a professional presentation and helpful handouts. Our moms really enjoyed discussing the tips we learned and several have already commented they are putting their new couponing tricks to good use!
Courtney K., Moms, Inc., Lewisville, TX

"Natalie, thank you for sharing your wealth of knowledge with our group.  I had no idea there were so many ways to save money!  Your presentation was very informative and your speaking style is fun & entertaining."
Dawn B., First Baptist Denton MOPS, Denton, TX
"The Coupon Crazy Mommy recently spoke to our group and now many of us are following her on Facebook and through her emails. I've already saved so much money…ordered photo cards at 50% off, bought nieces and nephews presents, not to mention groceries to host dinner for 26 people!"
Diane F., Young Mens Service League, Carrollton, TX
Fill out the contact form HERE to get info on hosting your own class!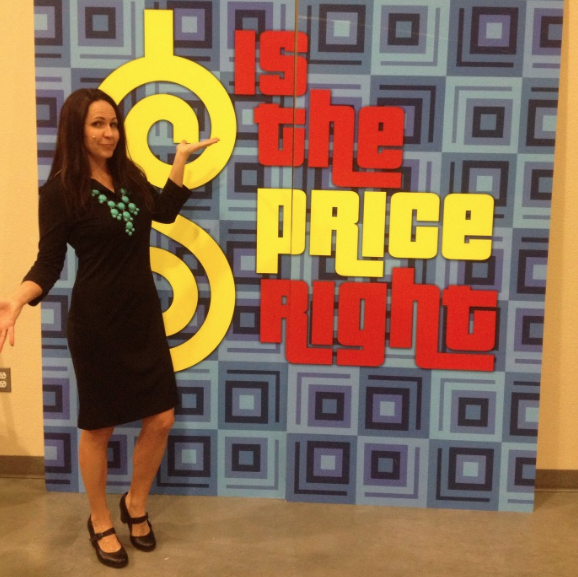 But wait, here's what more people said…
"There are so many moms in our group that are struggling financially because they stay at home. Being able to feel like they are contributing to the family after losing that 2nd income is a huge. You made a difference in many lives today."
Brandi J., MOPS at First Hurst
"Natalie was so energetic, fun to listen to, and very relatable!  She shared great tips for meal planning and saving money without leaving us feeling overwhelmed. We appreciated that healthy food is important to her and coupons do not just have to be for junk food.  Her "Best Buy" Price List was so helpful too!"
Dana S., M.I.A. (Mom in Action), Grapevine, TX

"Her presentation was exactly what I was hoping for.  Our members agreed you were clear, concise, entertaining and down to earth. Thanks for coming to speak to our group."
Lisa H., Carrollton Early Childhood PTA
"Natalie did a fabulous job presenting at our 'Lunch and Learn.'  Her fun approach and energy and enthusiasm were contagious and my coworkers and I couldn't help but get excited about learning ways to save money and eat healthier.  After her presentation, I was inspired to go out and incorporate her principles into my every day life.  I have already saved some money using the tips I learned during her presentation.  One of the most fun and helpful "Lunch and Learns" we have had!
Pam L., Ivie and Associates, Flower Mound, TX

"Natalie was one of our most popular speakers. Her enthusiasm in sharing her knowledge about bargain hunting was contagious. She had visual aids, handouts and even a game! The presentation was fast moving and very informative, but she also took time to answer everyone's questions. None were beneath her. After hearing Natalie, our group members left feeling excited about saving money."
Karin G., Irving Bible Church MOPS, Irving, TX
"Thank you for sharing your couponing secrets with The Junior League of Fort Worth! We were intrigued by all your money-saving strategies and enjoyed your enthusiastic presentation! You are a wonderful speaker and are clearly passionate about sharing your coupon insight with others!"
Kendahl B., Junior League of Fort Worth

"Natalie's presentation was such an eye opener! As a stay-at-home mom, I have been looking for ways to trim our grocery budget and Natalie provided several ideas on using coupons combined with store sales to make the most of our money. I especially liked her "insider" for tips when certain items usually go on sale and where to look for online coupons."
Catherine H., MOMS Club of Coppell, TX
"I have been blessed to have known Natalie for many years.  She's very entertaining and full of wisdom.  I've seen her energy and liveliness transform our group of 200+ women.  Natalie has so much to offer – tons of fun and laughs, plus a wealth of information.   After hearing Natalie speak, your group members will walk away with the tools they need to be better moms."
Michelle Y., MOPS Council Coordinator Zone 34, Little Rock, AR
"Our small mom's/breastfeeding group met in a member's home to hear Natalie's presentation. It was nice to have an intimate setting where we could ask questions along the way. One mom couldn't stop talking about all the areas where she could have been saving money. Her information and the way it was presented was simply awesome!"
Brook R., New Mom, Lewisville, TX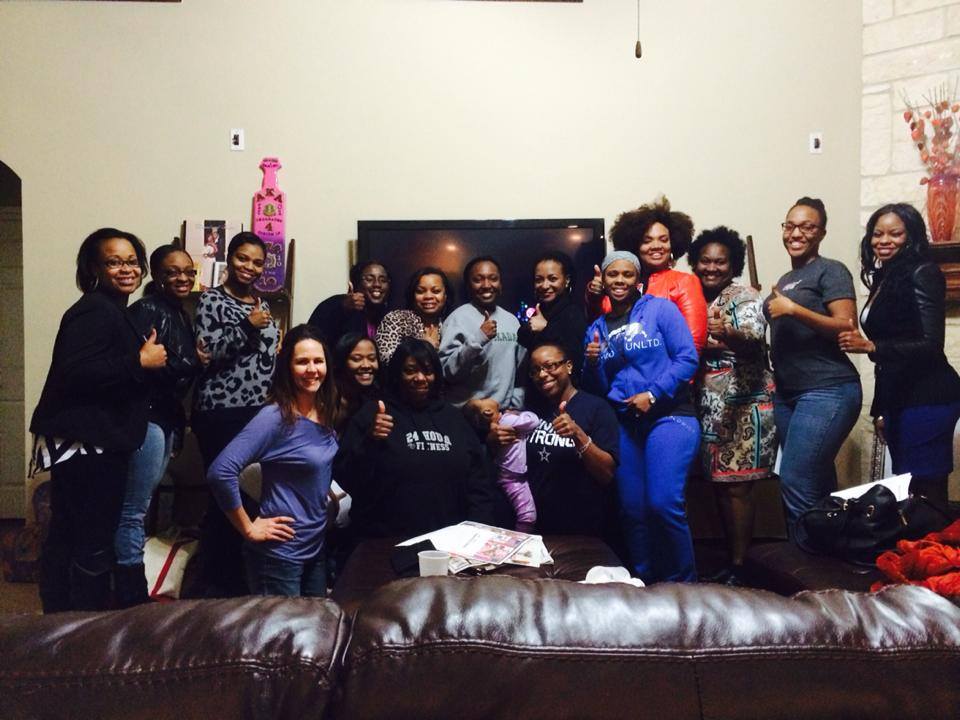 "Wow, Natalie was one of the best speakers we've had!  She even taught me some great secrets to organic produce shopping."
Melissa J., Wilshire Baptist Church MOPS, Dallas, TX
"Natalie's information about coupons and how, when, why, and where to use them is amazing! The first month that I jumped in and tried her methods, our family saved over $300. I was actually 'that woman' who walked out of the store with $100 worth of groceries, but only paid $40!"
Holly B., Mom to Three Boys, Keller, TX
"We were thrilled to have Natalie speak to our group.  She's spunky and fun, plus gave us tons of great information on how to get the best deals on groceries, clothing, furniture…even houses!"
Leah C., Colonial Hills Baptist Church MOPS, Tyler, TX
"From start to finish everything about our experience booking and having The Coupon Crazy Mommy was great! She was very easy to get a hold of and prompt with her responses. Our library customers loved having her and she was able to share her couponing knowledge to a filled room. We will definitely invite her back again! Thank you Coupon Crazy Mommy!"
Kristi O. Adult Program Director, Grand Prairie Library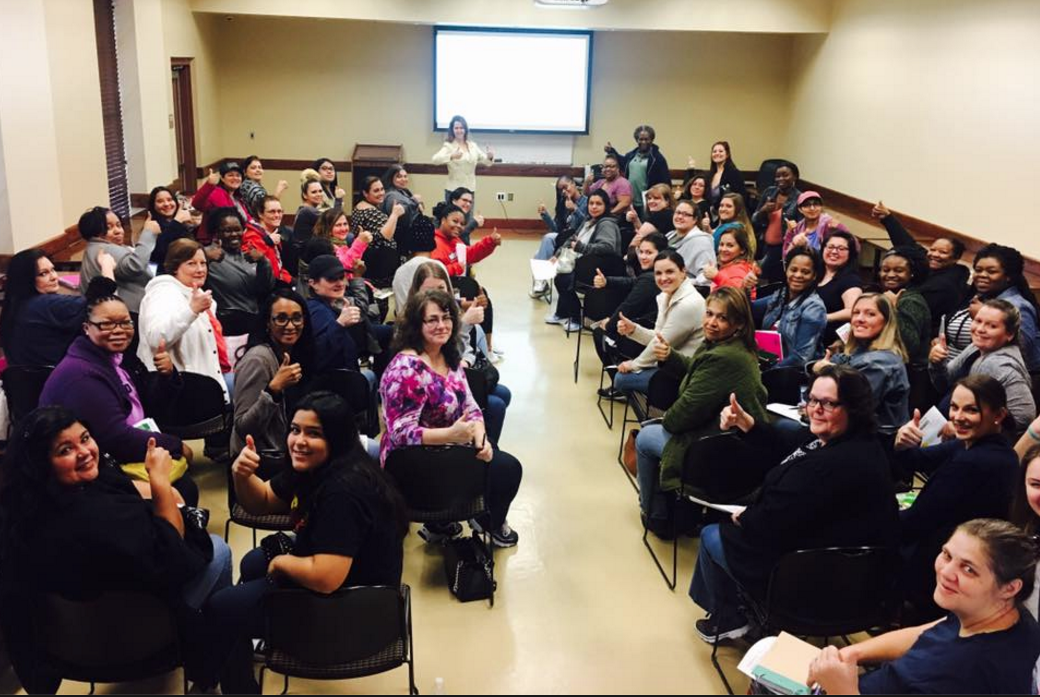 "Our MOMS group was so blessed by Natalie coming to speak with us about ways to save money. She has tons of great information! Even if the moms in our group take just one thing she shared and implement it into their lives, they will be saving their family a lot of money."
Melissa W., Chase Oaks MOMS Connection, Plano, TX
"In my former life (before baby) I was a bargain hunter. Natalie's presentation re-energized me to pick it up again!"
Jennie J., Northwest Bible Church MOPS, Dallas, TX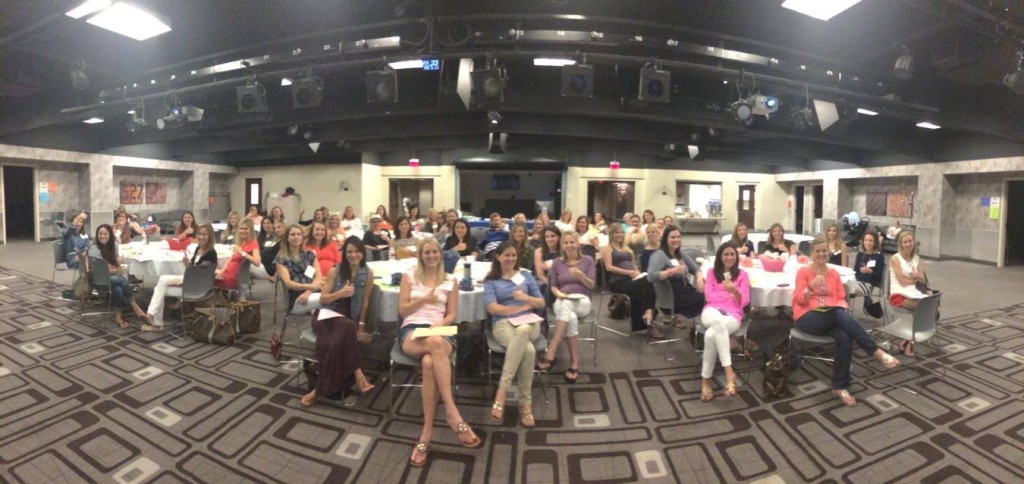 "Natalie was such a wonderful speaker and gave us so much information on how to save money when buying groceries and household items. Her handouts and PowerPoint presentation were very extensive and our members walked away with a better understanding of how to save money on their grocery bills. We had a wonderful response and would highly recommend Natalie to any group!"
Amanda H., Church at the Cross MOPS, Grapevine, TX
"Natalie actually made coupon clipping and bargain hunting sound fun.  I'd always been so overwhelmed trying to clip coupons in the past, but she made it simple."
Karen G., Park Cities Baptist Church MOPS, Dallas, TX