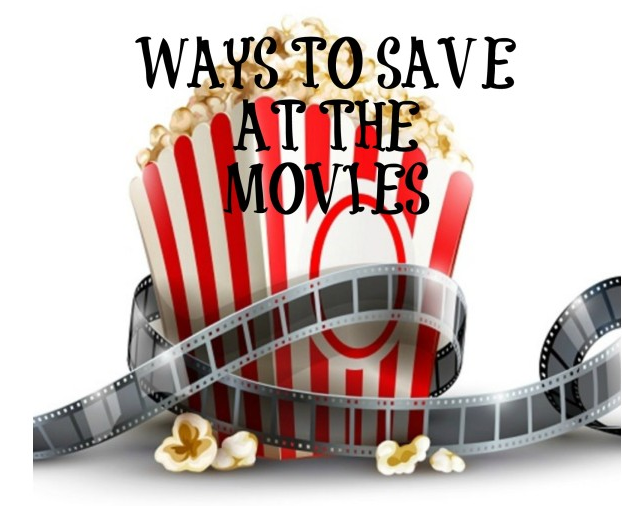 Let's face it, taking the family to the movies can make a big dent in the wallet. Consider $10 tickets, $5 boxes of candy, $10 boxes of popcorn, $8 sodas . . . the list goes on and a family of four can easily spend $75 at the theater.  Here are some tips on saving money at the movies!
Saving Money at the Movies
If you're tired of feeling the sting of financial regret after movie night with the family, here are some ways to save at the movies so you can sit back and enjoy the experience.
When to go:
*Go on a Weekday: Examples include:
Cinemark – Monday is Family Value Day
LOOK Cinema – Wednesday 1/2 price tickets
AMC Stubs Members – Morning prices on tickets all day long, every Tuesday (call theater in advance to make sure) Update: Now through January 4th, select AMC Theatres are offering up a new or renewal membership to AMC Stubs for just $9 per year (regularly $12!). With this membership, you'll get a $10 AMC Stubs Reward for every $100 you spend, online ticket fees waived, free upgrades on popcorn and fountain drinks, member exclusives and more!
Carmike offers Tuesday night ticket discounts
Regal Crown Club – Value Day
Studio Movie Grill offers 50% off discounts frequently on social media.
Moviehouse & Eatery offers Mommy Monday's with half-price tickets.
*Try a matinee: By catching a flick before the evening rush, you'll enjoy a reduced ticket price. For example: At LOOKm movies before noon are $6 excluding the Look and Dine theaters. You can also get a free small popcorn with the purchase of a large drink before noon too.
*Learn your local cinemas: We have several discount theaters that shows movies a few months past the initial release. If you don't mind waiting to see a movie, you can get tickets at these theaters for $2 to $3!
*Skip the 3D: There are very few IMAX or 3D films worth the hype, so only pay the extra charge if it's a really special film
*Drive to a double feature: Drive-in movie theaters are rare, but we still have 3 in our area! Because most of these theaters charge by the car, don't check for snacks, and show double features, you'll get the best bang for your buck!.
*Attend in advance: In many cities, there are sites that alert you to free advanced screenings for upcoming films. If you're able to attend, you can save big!
Here are 3 websites that can help you to find FREE movie screenings near you:
Where & When to Buy
*Buy in bulk: If you choose to buy theater tickets in bulk through a big-box store like Costco or the theater itself, the price per ticket is typically discounted up to $5. Examples include:
AMC Entertainment – create a free account and get details about purchasing movie tickets in bulk.
Cinemark Reel Family Time $1.15 Admission Per Person for Parties of 3 or More.
Costco – you can purchase discounted movie tickets at Costco and online. Here are some current choices: Regal Premier Super Saver, 8 tickets for $89.99($8.99 each) or Cinemark Theaters 10 pack for $84.99.
Regal – corporate and bulk rate tickets available
Cinemark – corporate and bulk tickets available
Buy at the box office: Because sites like Fandango add a convenience charge to your total, you can end up paying a few dollars extra just to print your own ticket, UNLESS they offer a really good deal, which they do from time to time.
*Buy Ahead of Time: At Fandango, you buy your tickets ahead of time online, read movie reviews, and get discounts. There is a convenience fee. If you are a VISA Signature Cardholder, you can buy $25 in instantly redeemable Fandango Gift Cards and get $5 off your order.
Find Discounts
*Go social: Always check the theater's Facebook and Twitter pages before buying your tickets, because sometimes there are special offers for social media followers.
*Buy Discounted Movie Ticket Gift Cards: You can buy gift cards to movie chains at a discount. Raise.com has discounted movie gift certificates from AMC Theaters, Fandango, Carmike, Regal & more with discounts up to 17%!
*Join the Club for the Perks: Many theaters offer rewards programs with discounts and other promotions. For example:
AMC Stubs is $12 a year. Members get a $10 credit for every $100 spent, free upgrades on popcorn and soda, and no online ticket fees. If you are a frequent movie goer, spend more than $100 a year and prefer AMC Theaters, this may be a good option for you. NOTE: Now through January 4th, select AMC Theatres are offering up a new or renewal membership to AMC Stubs for just $9 per year (regularly $12!). With this membership, you'll get a $10 AMC Stubs Reward for every $100 you spend, online ticket fees waived, free upgrades on popcorn and fountain drinks, member exclusives and more!
Carmike Rewards offers 1 point for every $1 spent at the box office and concession stand. As your points accumulate you can earn free concession items and free movie tickets.
Fandango has a VIP program that is free to join. You can return or exchange your ticket, earn rewards points from AMC Stubs, Regal Crown Club and more, plus get invited to free screenings, digital download discounts and more.
*Look for movie tickets on discount and coupon sites. Sites like Fandango, Goldstar and Groupon others offer discounted movie tickets.
*Disney Movie Rewards, Pampers Gifts to Grow, and MyCokeRewards are just a few of the programs that allow you to cash in your rewards points for free movie tickets or concessions. Check through the rewards catalog of every rewards program you belong to, and you should find opportunities to earn free movie tickets.
*Use your card: If your credit card offers cash-back incentives or rewards points when you make purchases, be sure to pay for your movie expenses with plastic.
*Get a AAA Discount: AAA offers discount movie tickets to members. Also, if you are a member of a union or trade organization, check your benefits for access to discounts on movie tickets and more!
*Get Summer Movie Discounts: Every summer there are several discounts you can take advantage, especially for kids. 
*Look on Products: You can often find FREE movie ticket promotions advertised on products all over your local grocery store – on select movies, food products, and more…so be sure to keep your eyes peeled for these promotions whenever you shop.
*Redeem Credit Card Perks: Call your credit card company to see what promotions are available. Certain credit cards offer bonus points for purchases at "entertainment" vendors, which often includes movie theaters
*Flash your ID: Most theaters offer military, student, and senior discounts, so always flash your ID if these apply to you.
Student Discounts: AMC Theatres, Thursday night get discounted tickets with a student ID. Cinemark has more than 30 theaters in 12 states offering discounted movie tickets with a valid student ID.
Senior Discounts
AMC Theaters: up to 30% off ( 60 +) Tuesday is Senior Day at select AMC Theaters
Carmike Cinemas: up to 35% off (65+) and can vary by location
Cinemark: up to 35% off with some exclusions
Regal Cinemas: 60+ discounts vary by location
*Know your apps: Cell phone apps like CineMode will give you discounts for silencing your cell during a movie or try the Cinemark CineMode APP .
*Order an Entertainment Book: Use the Entertainment Book to get movie tickets for as little as $6 each. Eligible theaters include: Regal, United Artists, Edwards, Showcase, Multiplex, Cinema Delux and AMC. The movie ticket discounts alone will cover the cost of the books.
Save on Concessions
*Eat before you go: Avoiding the expensive popcorn temptation is much easier when you're not hungry! Take advantage of our kids eat free all week deals to save even more!
*Share snacks. We buy a large popcorn and then divide it up for everyone in their own bag. Bring Ziplocs or popcorn bags from the Dollar Tree.
*Purchase the "big tub" at the beginning of the year. Many area theater chains offer a large plastic tub for popcorn. You can purchase the "big tub" initially for $20.00 and then enjoy $4.00 limitless refills for the rest of the year.