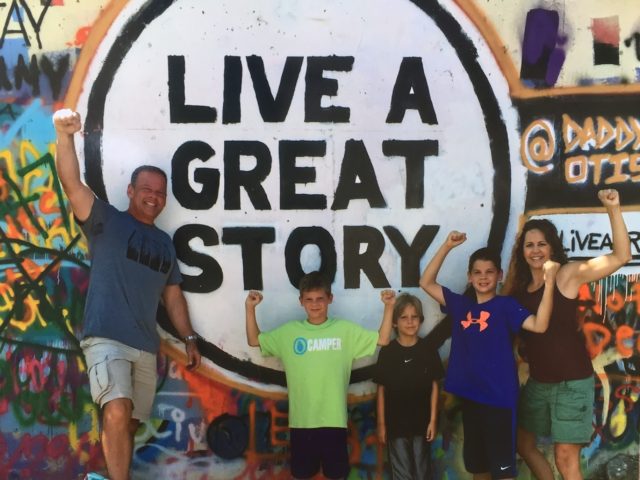 I've often wondered why God gave me such an easy life. I might even call it, a simple story. I enjoyed a trauma-free childhood where we went to church every Sunday, enjoyed family vacations, and celebrated holidays with cousins and grandparents. My high school years were uneventful. I socialized, but didn't party. I had guy friends, but never experienced any type of nonsense at their hands. I didn't struggle with grades or have major insecurities. Mean Girl drama? Nope. Never once.
In college, I thrived with my new found independence and embraced every opportunity to meet people and experience new things. Two weeks after graduation, I started my dream job (the only job for which I'd applied) where a few years later I would meet my future husband.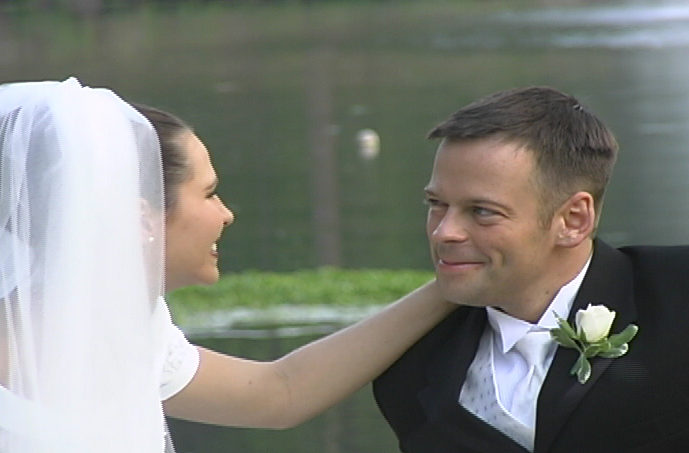 When we were ready to start a family, we got pregnant every single time we tried with no issues. I never dealt with morning sickness and actually loved being pregnant. God gave us three healthy baby boys who have grown into amazing young men.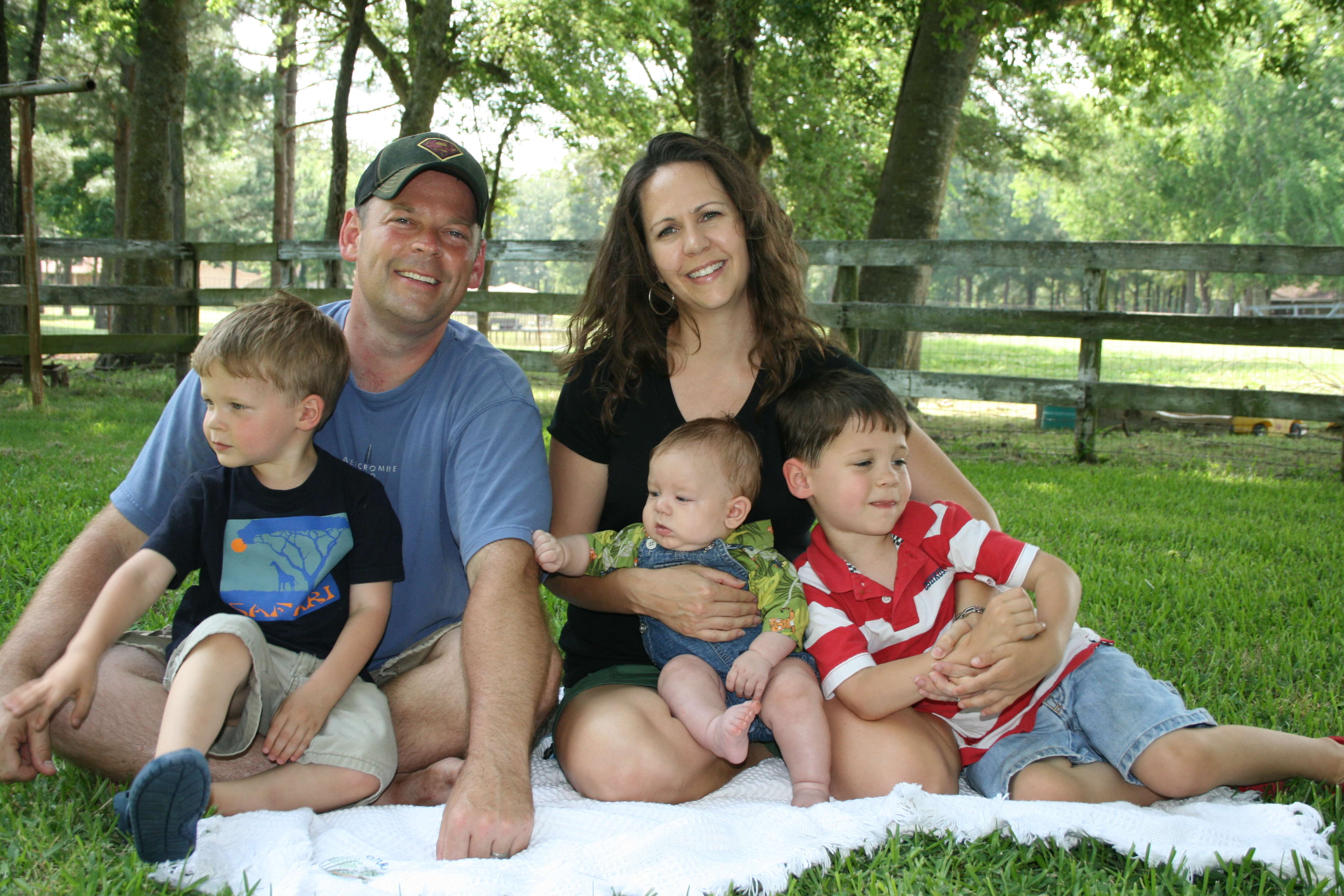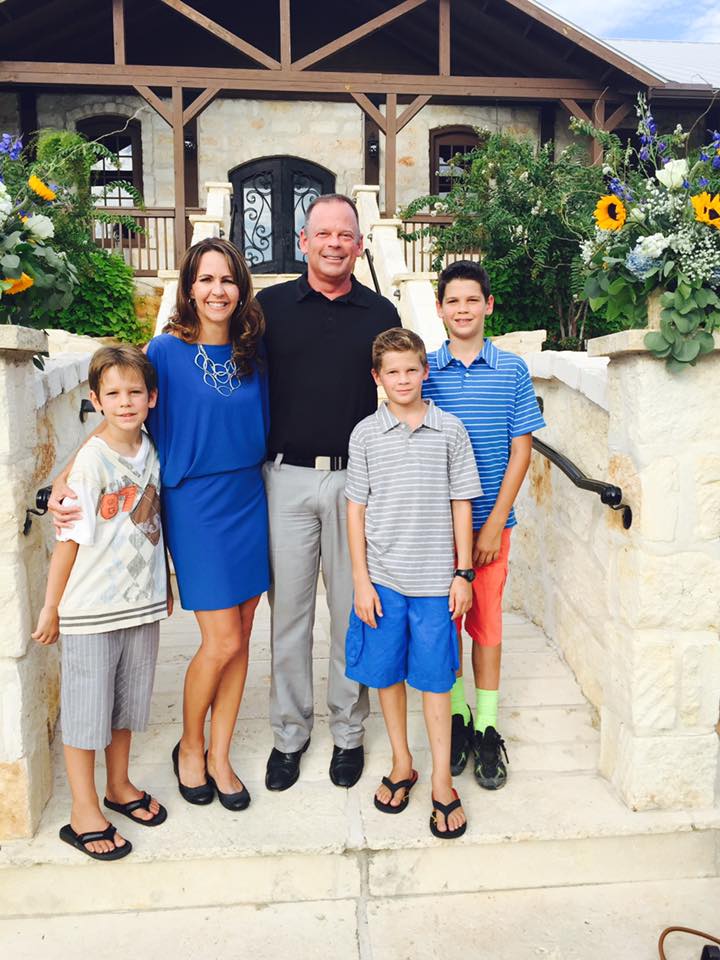 I had a faithful husband who was loving, funny and led our family spiritually.
Life was good. My faith was strong. God had blessed me.
But on August 14, 2018, my world was rocked.
When I came home to discover my 47-year-old husband on the floor of our bathroom, the future chapters of the simple, easy story of my life changed in an instant. The heart attack that took Wayne's life, now left me with a different life to live and a new story to tell.
As I look ahead, I don't know what that story will look like or how it should be told. But here is what I know:
Life is still good. My faith is still strong. And God will continue to bless me.
These last few weeks since his death have been strange. From doing OK and "grieving well" (which caused me to question the depth of my love for my husband); to spiraling down into a deep, dark place of wondering what we could've done differently or if his heart attack could've been prevented — questions obviously planted by the Evil One trying to destroy me with guilt, bitterness and anger.
Since the dark day that took my husband away from me, I've pushed the "pause" button on life. I'm not working. I'm not blogging. I'm barely returning calls and texts…and ignoring many. I'm not even going to the grocery store thanks to three months of Meal Train!
But when should I take life off pause? When do I get back to living a "normal" life???
I don't know.
It feels weird, wrong and makes me incredibly sad to do everyday things without him. But we can't stop living. The boys and I have to move forward — "move forward with confidence" — as Wayne would say.
My husband LIVED A GREAT STORY. He was always moving forward even when the trials of life tried to slow him down.
Below is the video from the celebration service where over 600 people came to remember my incredible husband. On that Saturday morning, the 2-hour event seemed to be over in the blink of an eye and the palpable presence of God was in that room. One friend wrote me a note afterwards saying, "Wayne will see people in heaven just because of that service."
And this video and the words I spoke at the service have reached over 12,000 people on Facebook! I've received messages from strangers who now want to be better friends, spouses, and parents after being impacted by Wayne's story.
I told my boys, "If people come to know Jesus because of your father's death, that's our burden to bear…because we know your father would've given his life to lead others to Christ."
Want to know how to live a great life?
Watch below and hear about a man who was intentional in his relationships, honest in his struggles, and passionately pursued God in everything he did.
And to help you navigate the video, here are a few highlights:
Brett, one of Wayne's many "best friends" (watch at 5:50, read full tribute HERE):
"Wayne was professionally a minister for just a few years of his life, but in reality, I think he was a minister his entire life. That's what he was. That was his purpose."
April, Brett's wife and our dear friend (she didn't speak at the service, but you can read her touching tribute HERE):
"He always wanted freedom for us – freedom to share exactly what was on our hearts and in our minds. 'Don't give us the answer you think you're supposed to give; just tell us what you really feel.' And the thing is, you could trust that he meant it. He would be the first to share his true feelings and the first to affirm, encourage and comfort you in yours. He was one of the most emotionally courageous (and available) men I have ever known."
Natalie Reid,  (watch at 17:58, read full tribute HERE):
"He loved people. Even the people who were hard to love. He had and uncanny ability to see past their faults, failures, weirdness…and to find goodness in them."
Shea Russell, lifelong friend (watch at 35:01):
"If you knew Wayne you knew his faith was not only strong but a working faith. It was a daily ministry dedicated to those who were directly around him."
DJ Reed, pastoral peer (watch at 42:10):
(Directed to Joshua, Austin and Brody) "When I talk to my boys about bravery and courage, I will tell them about your dad. Because your father was the bravest and most courageous man that I have ever known. I would never do what your father did, but I hope you will."
Matt Baldwin – mentor (Watch at 53:24, read full tribute HERE):
"Wayne RELENTLESSLY pursued his bride Natalie. RELENTLESSLY pursued his relationship with each of his sons. RELENTLESSLY pursued excellence in everything he extended his hand to accomplish. RELENTLESSLY served his church family, neighborhood and his community, and friends,
but most importantly, he RELENTLESSLY pursued his relationship with his GOOD FATHER."
Invitation to Share Memories & Stories (watch at 1:01:38)
Ben Moreno, Campus Pastor at Valley Creek, reading the words of our son, Joshua Reid, age 15 (watch at 1:22:13)
And a viking funeral??? Really! Watch at 1:23:45…then take a look at the note hung on the memory tree, written by a complete stranger who had never met Wayne, but came to the service to support a friend:
"While sitting listening to your mom speak of Wayne, an image of a viking funeral kept popping into my head. I couldn't shake it. At the end of the service, when it was revealed that's what your dad really wanted, I think he was  trying to reach out to let you know how loved he feels that you remembered and honored that dream; no matter how crazy it was."
I mean, seriously…who has random thoughts of a viking funeral? Isn't that crazy??? But let me take a moment and get all spiritual on you. I don't think Wayne was peeking down through the clouds sending me a message. I believe once we are in the presence of God, we don't look back on this ugly, broken world. That would just make us sad and there's no sadness in heaven. But I do believe God wanted to send me a message. It was a message he knew I would receive a few weeks later as I was reading through all the memory tags. He wanted me to know he sees us, he is powerful and he is in charge of even the most simple things…like the thoughts of a stranger.