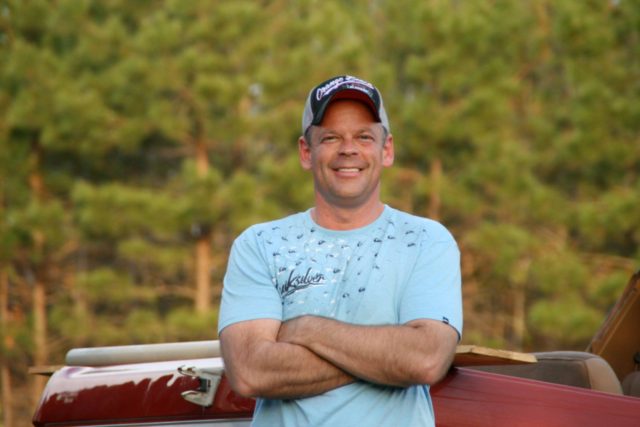 ModMom family, we have some devastating news to share with you. Natalie lost her loving husband very suddenly last week. Natalie is doing the best that she can under these circumstances, but she will be taking time from the blog to pick up the pieces and start this next chapter.  As her friend, I know her strength and determination will get her through this horrible loss.  As ModMom family, I ask that you pray for her and her three beautiful boys.
These pictures below are from an amazing Colorado vacation they had as a family just days before Wayne passed away. Their vacation was videotaped as part of a giveaway on the ModMomTV Facebook Page.  But most importantly from this trip, Natalie has been gifted with 100+  video clips from American Adventure Expeditions of her incredible husband that she and the boys will cherish the rest of their lives.
Read more below from Natalie and Wayne's obituary written by one of his best friends.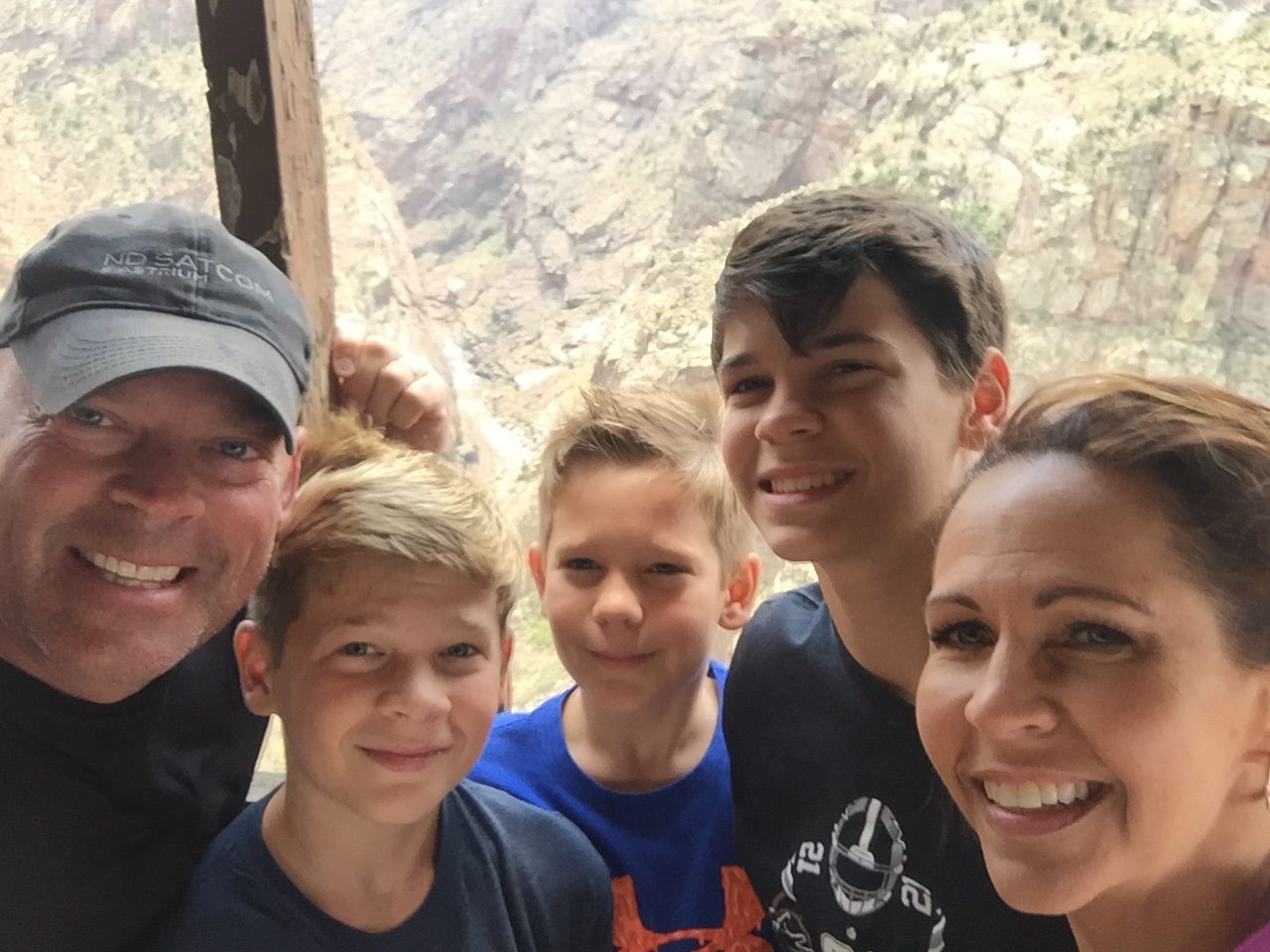 From Natalie's Facebook post:
I am heartbroken. Yesterday, Wayne Reid, my incredible husband of 18 years and the amazing father to our three boys, died suddenly. We believe he had a heart attack. He was in perfect health. A few weeks ago, he had a full physical where his doctor told him he was one of the healthiest 47-year-old men he'd seen. We know he is now with Jesus, but that doesn't take away the massive pain and loss we're feeling.
Please pray for Joshua (15), Austin (13) and Brody (10) as they will now forever be known as the "boys whose dad died." I can't imagine how hard this is going to be for them. Last week, we had a wonderful vacation in Colorado and I'm so glad we have those memories, photos and videos on which to cling.
We are so thankful for the friends and family who instantly surrounded us yesterday and for those who will walk beside us in the weeks to come. The texts, phone calls and messages have already started flowing in. Please know, I am reading & listening to every one of them, even if I don't respond.
A funeral/memorial service/celebration of life…whatever it's supposed to be…will probably be held Saturday morning at Valley Creek Lewisville. I'm overwhelmed at the thought of choosing a funeral home, planning a service and pushing through these next few days, weeks and months.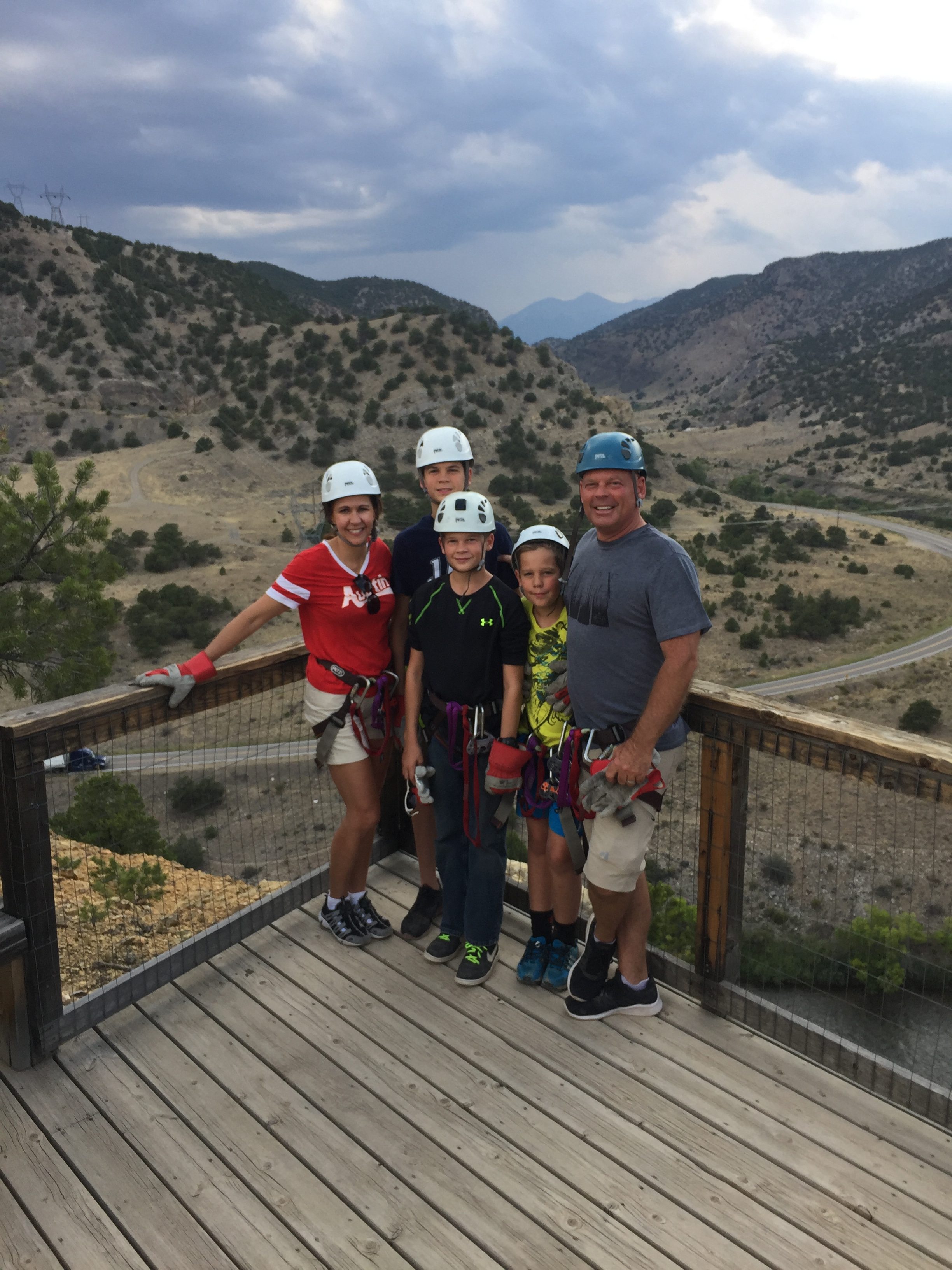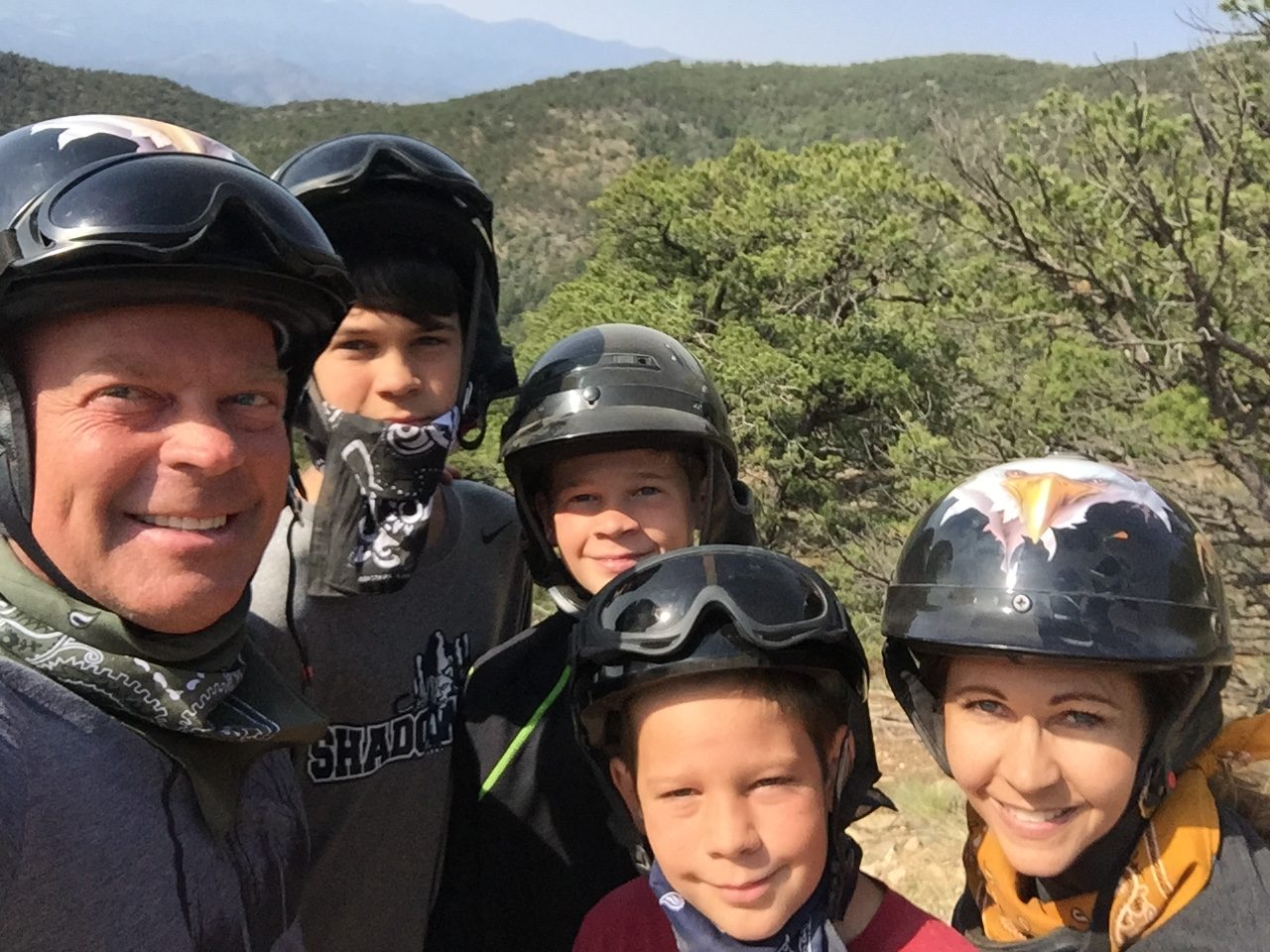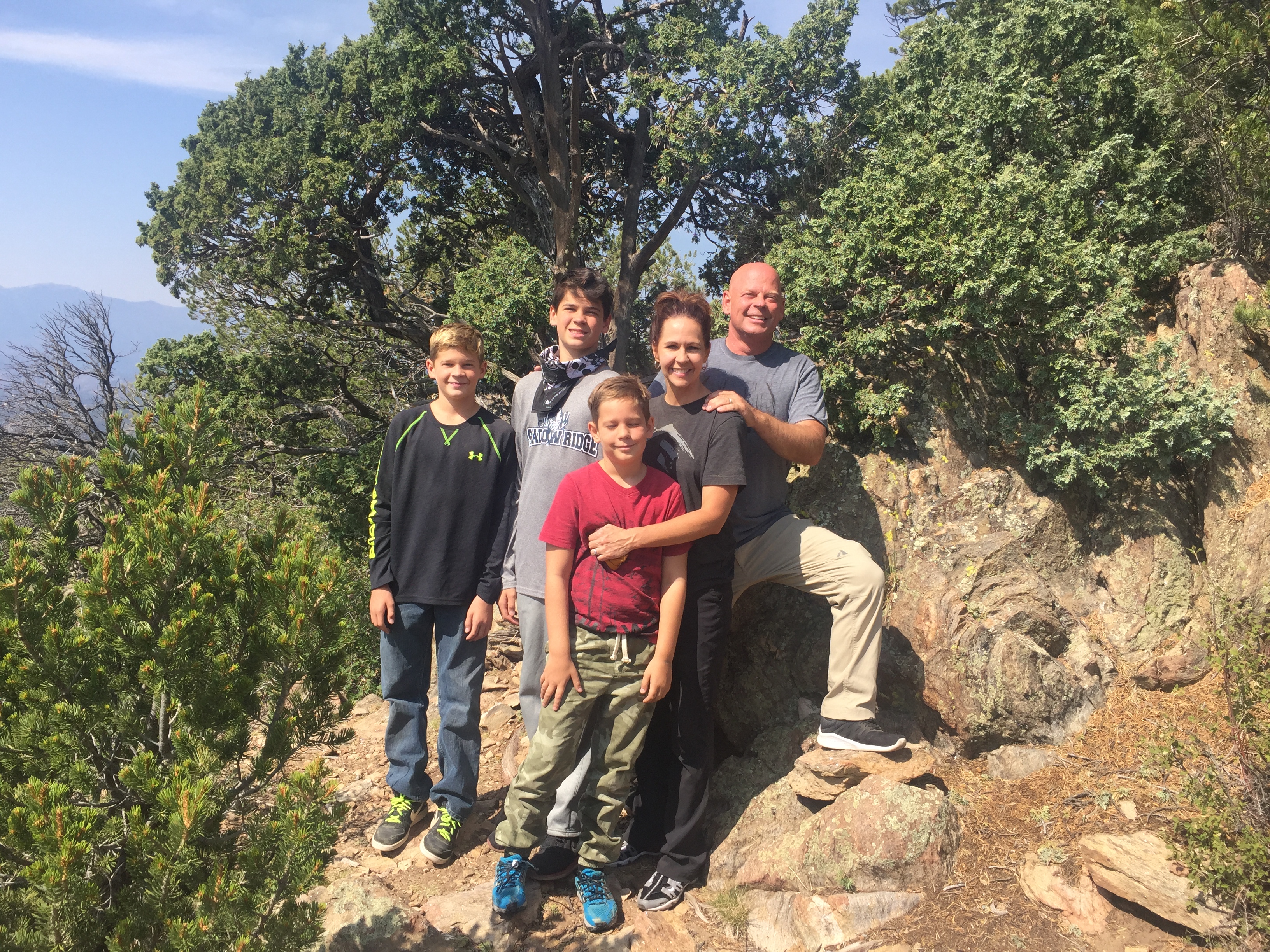 Wayne Reid Obituary (written by Brett Duncan)
Larry Wayne Reid passed away unexpectedly on Tuesday, August 14, 2018, at the age of 47. He is survived by his wife, Natalie, and three sons Joshua, Austin and Brody; his parents Jerry and Diane Reid; his sisters Tracy Hykel and Robin Crawford; and his grandmother Tommie Cheatham.
Wayne was born on January 26, 1971, and grew up in Garland, Texas. After graduating high school in 1989, he followed his calling in ministry and attended Asbury University in Wilmore, Kentucky, followed by Fuller Theological Seminary in Pasadena, California. Upon earning his degree from Fuller, he joined a missions group and served in Russia for one year, where he taught Christian ethics and morality.
Shortly after he returned from his ministry in Russia, he met Natalie, the love of his life, in 1998. They were married in 2000, living in Irving, Texas, until 2006 when they moved to their current home in Flower Mound. Their first son, Joshua, was born in 2003, followed by Austin in 2004 and Brody in 2008.
Wayne was known for turning an idea and hard work into successful ventures throughout his life. Notably, he served as Singles Pastor at Irving Bible Church, owned and operated car dealerships and, most recently, excelled as a sales professional in the roofing industry.
Wayne was passionate about leading and connecting with people, and it showed in everything he did. He and his family have attended Valley Creek Church since 2008, serving as group leaders, section hosts and most recently the Core Team Leader of Ushers. Wayne had a rare and uncanny way of not just leaving a great impression with his co-workers, workout buddies, fellow school parents and church group friends, but also having a resounding and positive impact on their lives. As a devoted husband and father, that impact was amplified in – and now carries on – through the lives of Natalie and his three sons.
A service to celebrate Wayne's life is scheduled for 10 a.m. on Saturday, August 18, at Valley Creek Church's Lewisville Campus, located at 1305 TX-121 Business, Lewisville, TX, 75067. In lieu of flowers, a GoFundMe page has been created where donations can be made to help the family offset any funeral and burial costs, as well as help them transition into this new season. You can make your personal donation here: https://www.gofundme.com/Wayne-reid-memorial.