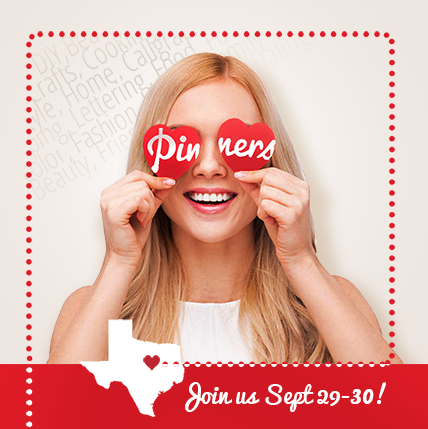 The Texas Pinners Conference and Expo is headed to the Arlington Convention Center  September 29 & 30th and I was asked to come back again this year and be a "Pinner Presenter."
My class scheduled for Friday, Sept. 29th at Noon. Go HERE to get your tickets and register. 

You can watch my Couponing 101 workshop, "Is The Price Right?"  from the 2016 Texas Pinners Conference HERE.
What is the Pinners Conference? It's two great events in one. It's a conference featuring 100 Pinterest-based classes taught by the best teachers in the nation. And it's also an expo with 200 top businesses providing beautiful options in the worlds of DIY, crafts, cooking, self-improvement, photography, party planning, scrapbooking, holiday, beauty and fashion and all sorts of other great things. What's Pinners? It's where Pinterest comes to life. And it's now your favorite weekend!
Plus, if you use promo code COUPON you'll get 10% off your ticket price! That makes a 1-day pass, with two classes, only $13.50. What a deal!