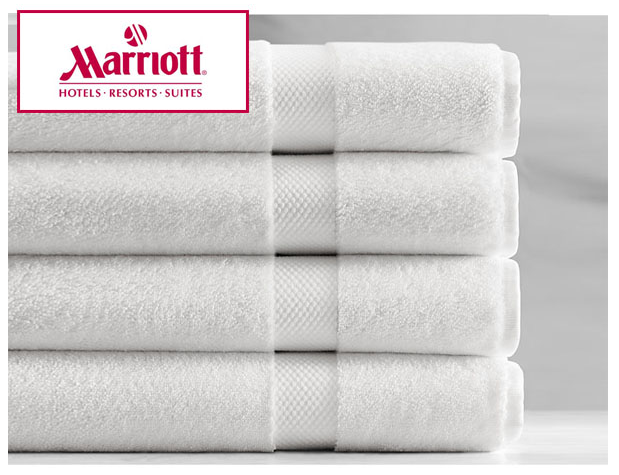 One of my favorite things about traveling is using those thick, plush hotel towels. Well, you can bring the luxurious feel of Marriott Resort towels to your own home with this Set of (4) Large Towels for only $24.95 (Reg. $100).
These large bath towels measure 27×54 and are far beyond the quality you see in your local department stores! If you were to purchase these directly from Marriott, you would be paying $25 each!
Note that there may be slightly irregularities in the stitching in areas, you but you will hardly notice, and will be saving a ton on these luxury towels.