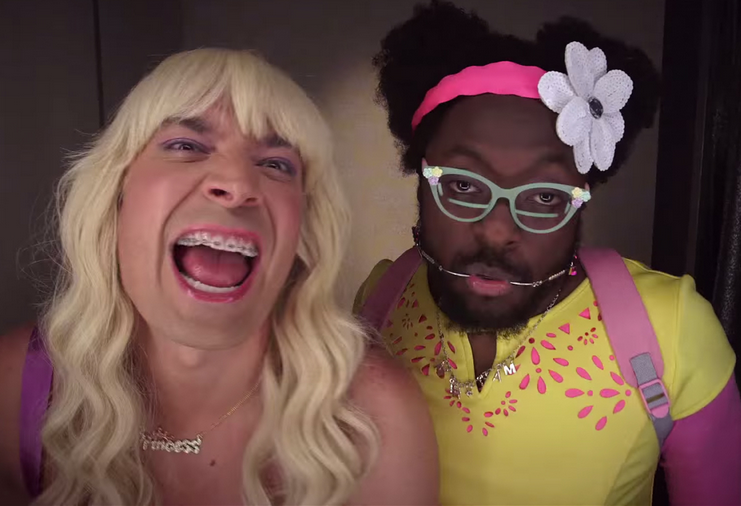 In 10th grade, I had a rockin' set of shiny metal braces (see below). They did their job, but my teeth shifted a lot in the past 25+ years, especially the bottom row…and especially since I stopped wearing my retainers years ago. I'm guessing many of you are like me and maybe have put off getting braces because you don't want Jimmy Fallon to invite you to be in his next "Ew!" video.
But I'm always dealing with painful mouth sores from accidental bites to my lips and cheeks due to misalignment, so when Habern Orthodontics offered to treat me, in exchange for me sharing my experience with you guys, I decided to bite the bullet (and hopefully no more lips!) and get braces…again!  Yep, play it again, Sam. And even though I may feel like a 16-year-old right now, at least with clear braces I don't look like one. You can barely see mine…
What about the pain? Well, I've birthed three children, so I'm not going to complain about the minor discomfort of the first few days of having braces. But MAN, it wasn't fun! Believe me, I used my fair share of that wax putty you put on the brackets to help alleviate the pain from all the rips and tears to the inside of your lips. And let's just say, Advil became my new BFF. But it really isn't much to endure considering in the end I'll have perfectly straight, awesome-looking teeth!
So, over the next few months I'll give you updates on my progress, and my middle son, Austin, who's also getting treatment from Habern Orthodontics.
Here's a look at our first visit…