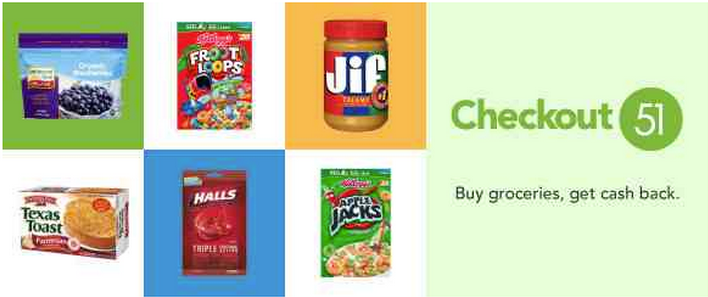 Check out 51 is an easy way to earn money on the brands you buy, just by using your smartphone or home computer.
How
Che
ckout 51
 works:
1. Browse your offers and buy products at any store.
2. Upload your receipt using Checkout 51.
3. They'll confirm your purchase and credit your account.
4. When your account reaches $20, you can cash out and a check is sent via postal mail.
Ready to start getting cash back?  Go here to sign up.  It's FREE!
Offers vary, but here are a few I got this week: