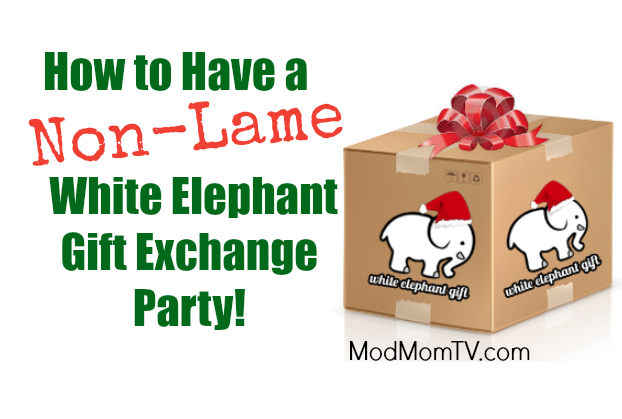 Yes, Christmas is all about making warm, fuzzy memories with family and friends while celebrating the birth of sweet, sweet, baby Jesus. But one of my favorite things about the holidays are White Elephant/Dirty Santa Gift Exchange Parties.
And they can be one of two things: LAME  or HILARIOUS
What makes a White Elephant/Dirty Santa Party LAME?
Boring friends.
Cheap gifts.
Practical items.
No one steals!
What makes a White Elephant/Dirty Santa Party HILARIOUS?
Rowdy friends.
Adhering to the specified gift value.
Funny gifts.
Being vicious and stealing gifts whenever you get the chance!
Yes, the best part of the party is when gifts are stolen, swapped, switched and then finally frozen.
What are White Elephant Gift Exchange Party Rules?
Count how many wrapped gifts are at the party. Cut up the same amount of pieces of paper, then number each one. For example, if there are 26 gifts, cut up 26 pieces of paper and number each piece individually 1, 2, 3, and so on…
Place paper pieces in bowl and have guests randomly draw a number.
The lucky person who selected #1 gets to go first.
Gifts cannot be picked up, moved, or shaken. Once it's touched, it's yours!
A gift can only be stolen twice, meaning it's been touched by a maximum of three people.
Once it's been possessed by three people the item is frozen. Locked. No one can steal it.
BUT at the end of the game, #1 is allowed to go back and swap their gift with anyone…even if it's locked and frozen. Yes, being #1 is awesome!
One of my many jobs is working at a place called Group Dynamix where I lead corporate team building events. Last weekend, we had an Ugly Sweater/White Elephant Party. (See if you can find me in the pic. Hint: I'm the one NOT wearing a sweater because it was 70 degrees outside. UGH!!)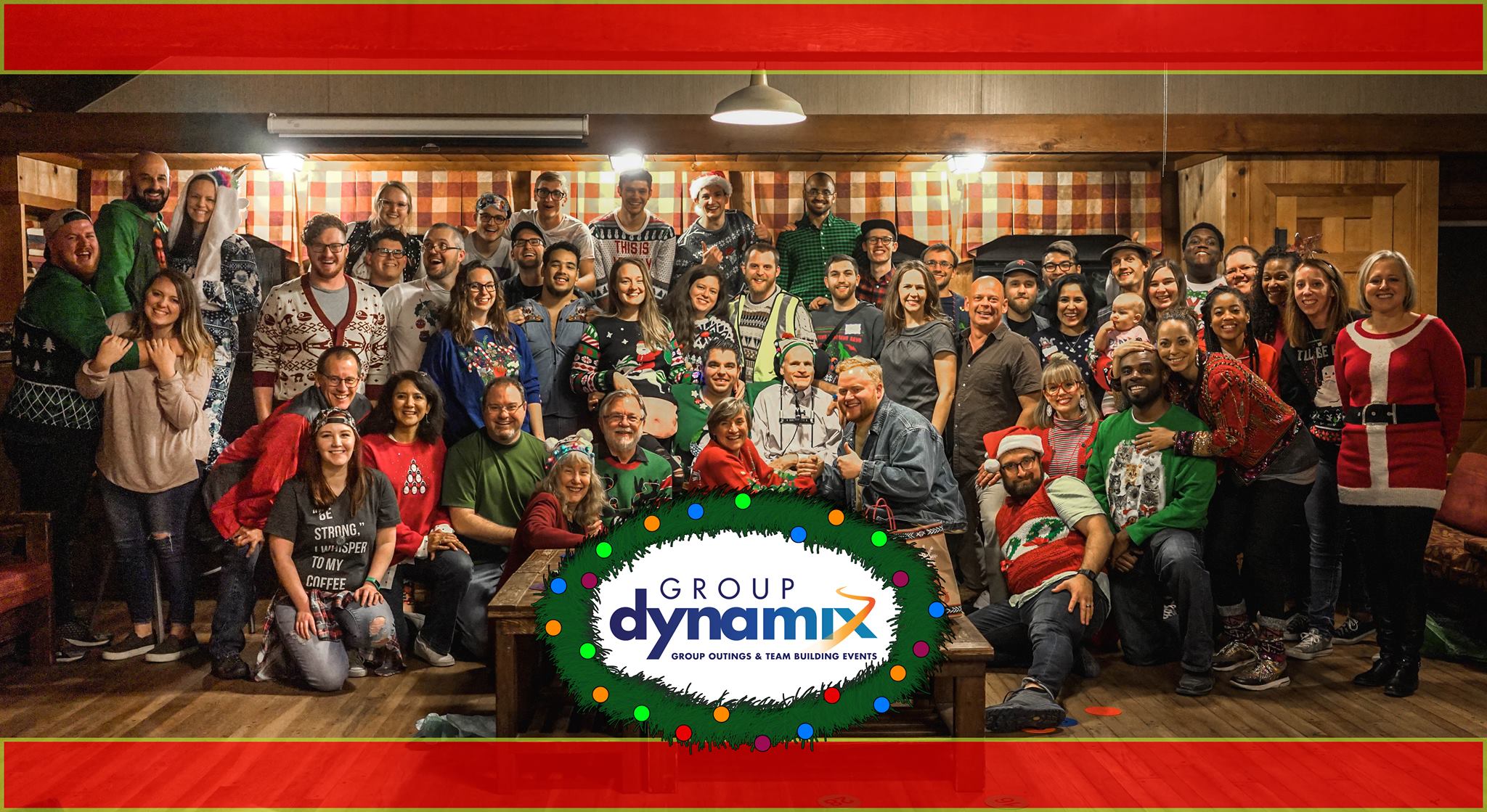 Now, since I work with a FUN group of very loud, outgoing people, our White Elephant parties are always a hoot. And this one did not disappoint.
Take a look at some of the wacky and random gift items from the party. Oh, and I've included links, too. You're welcome.
Hubby and I and were TOTALLY winning with these: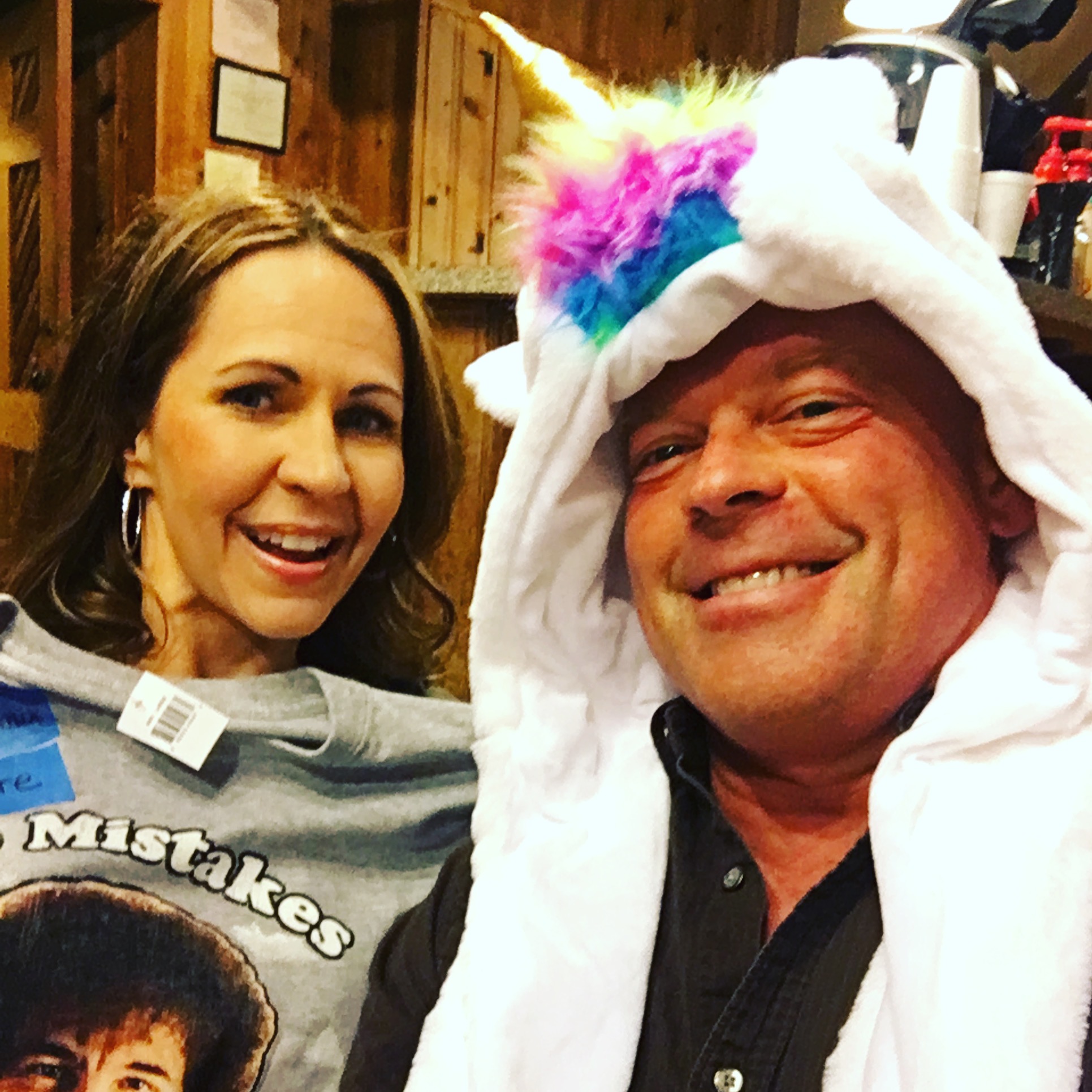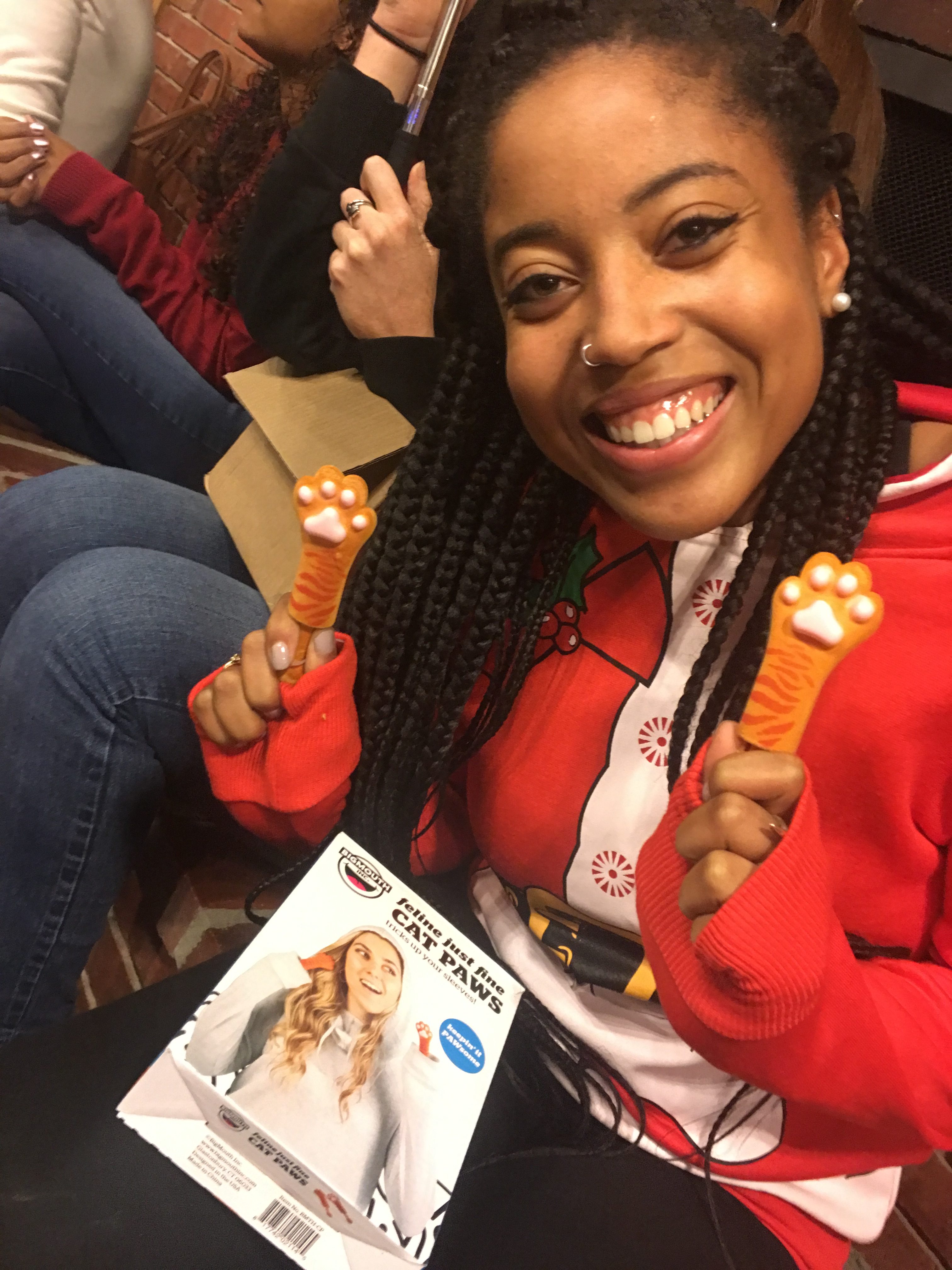 And in keeping with the cat theme….
(The gift giver also included a box of Band-aids…because a cat will scratch you up trying to stick a wizard hat on it's head. This made me giggle so hard!)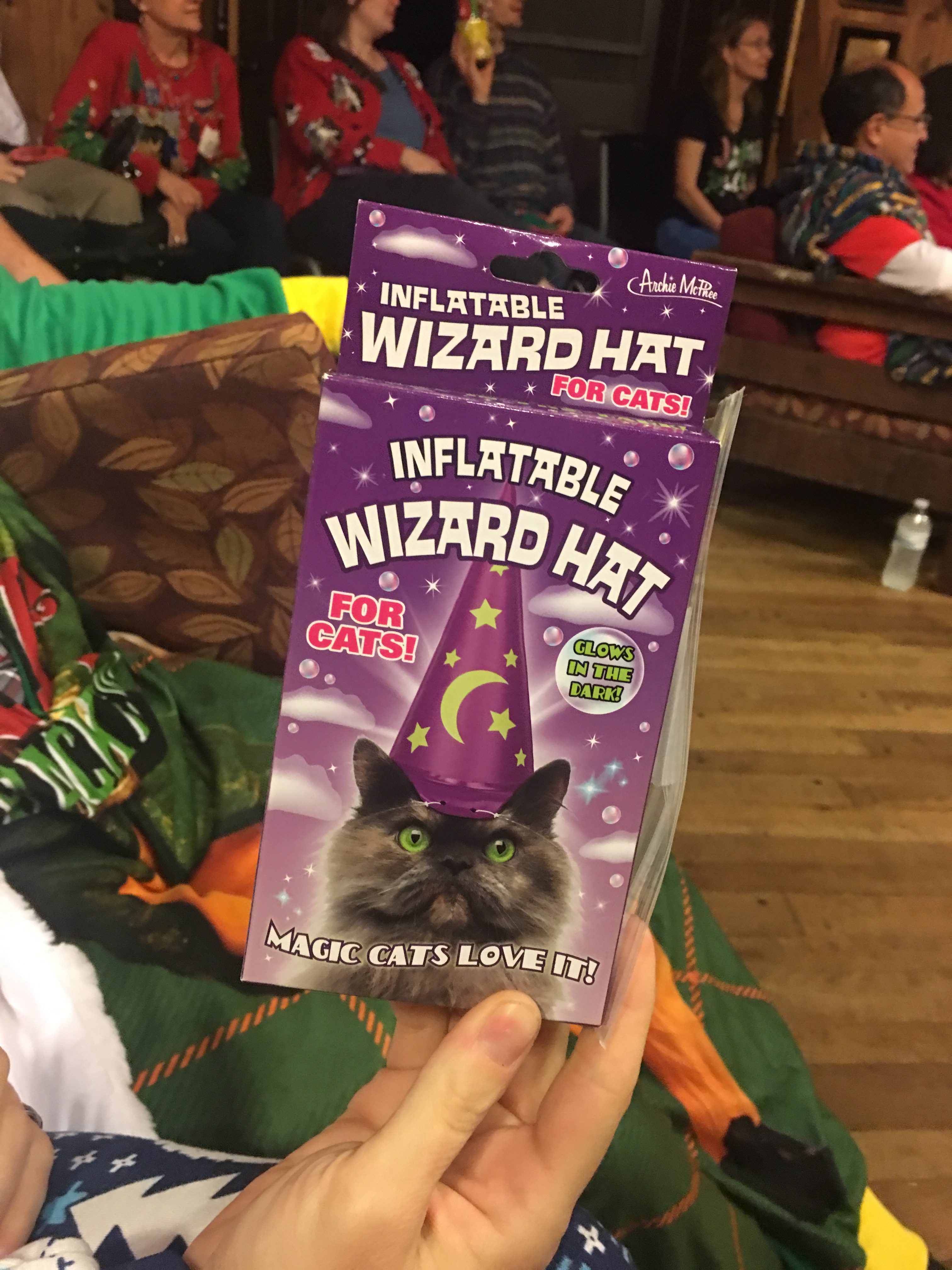 (Plus, save $3 with code MODMOM)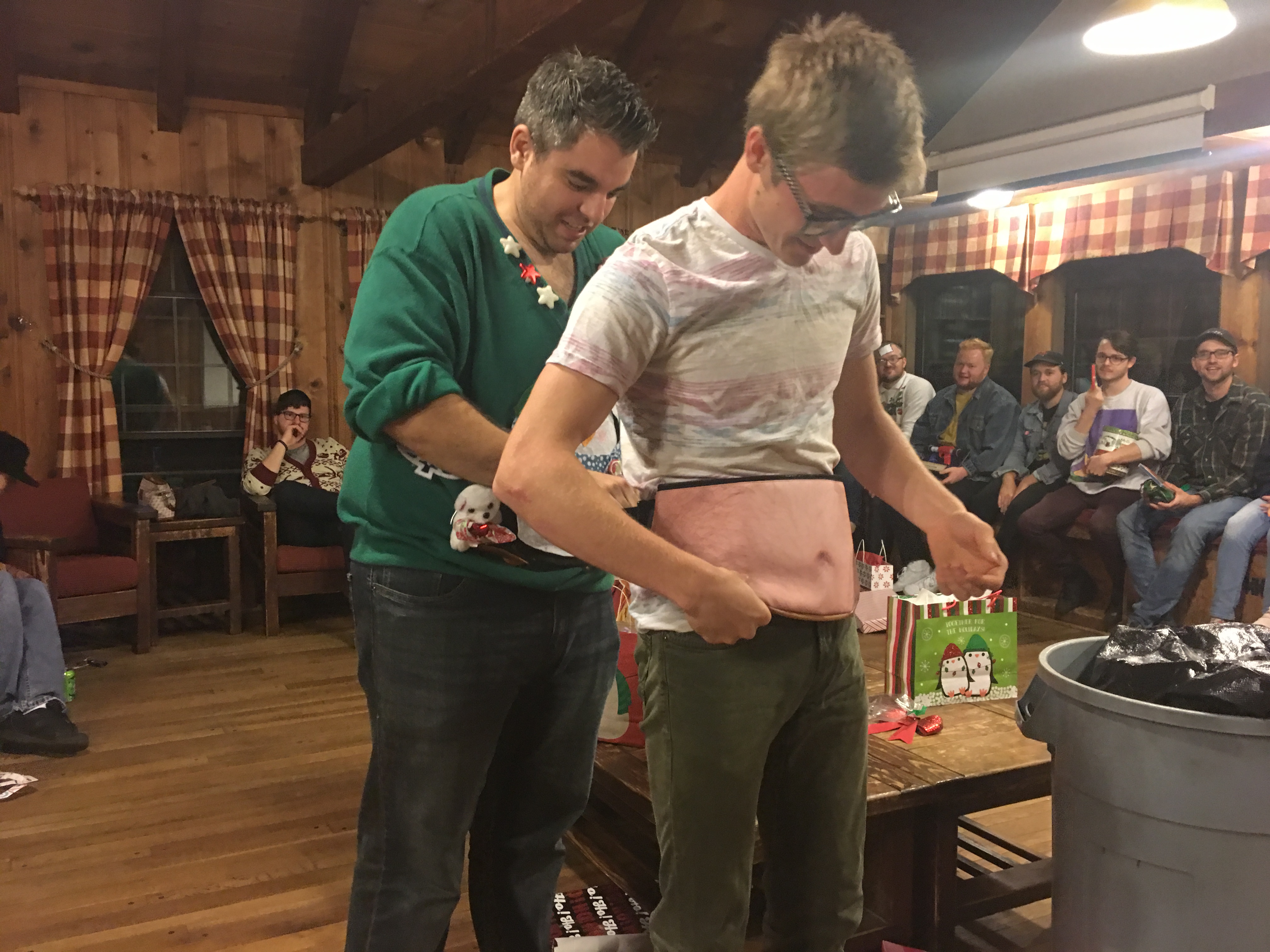 And SOMEHOW this thing ended up at our house. Darn husband!!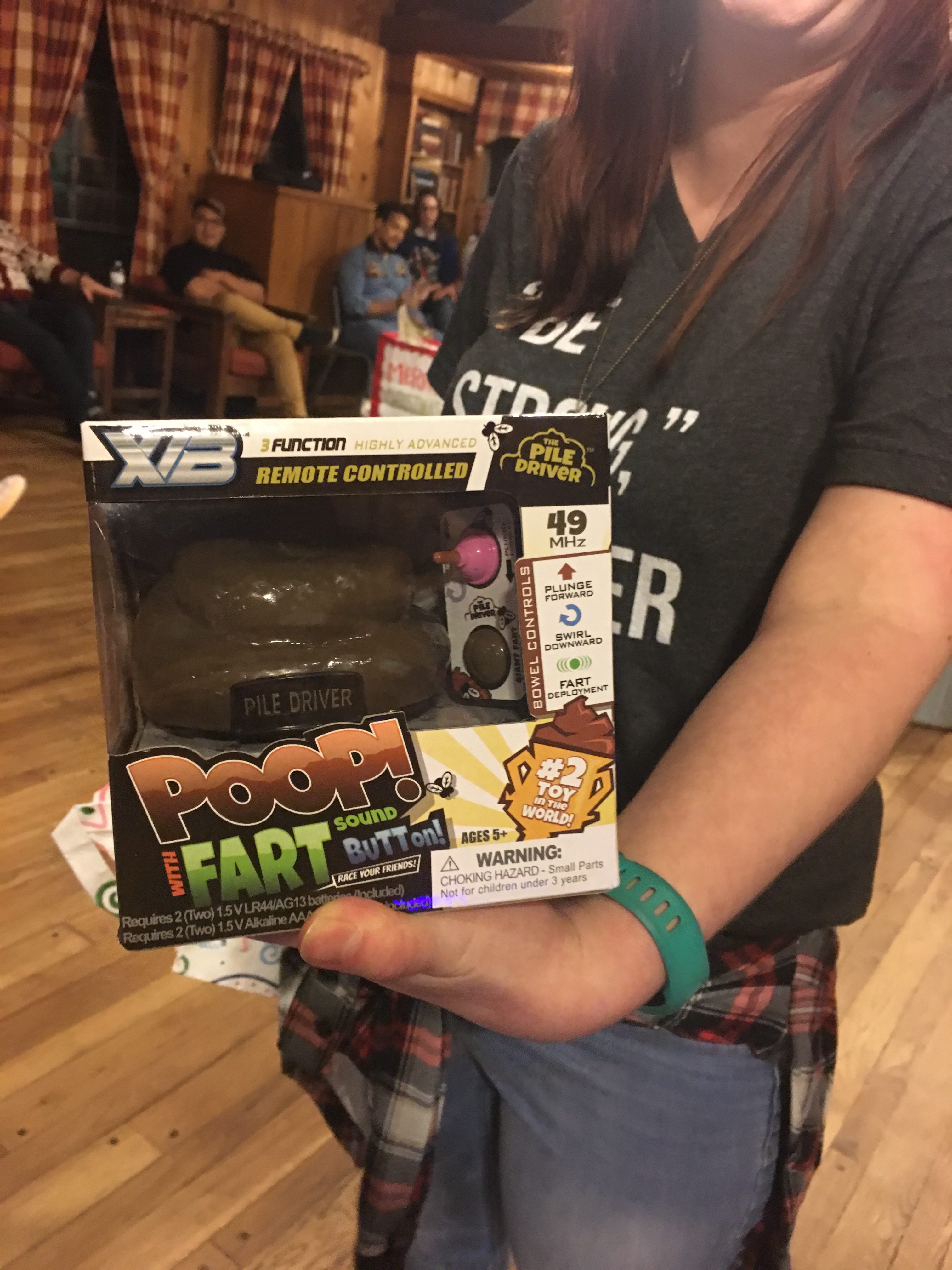 And some gifts have no explanation. Like these Hawaiian inspired legging with maybe Dwayne "The Rock" Johnson imprinted on them???

Or this hat. The gift giver said the embroidered image was Kim Kardashian crying. LOL!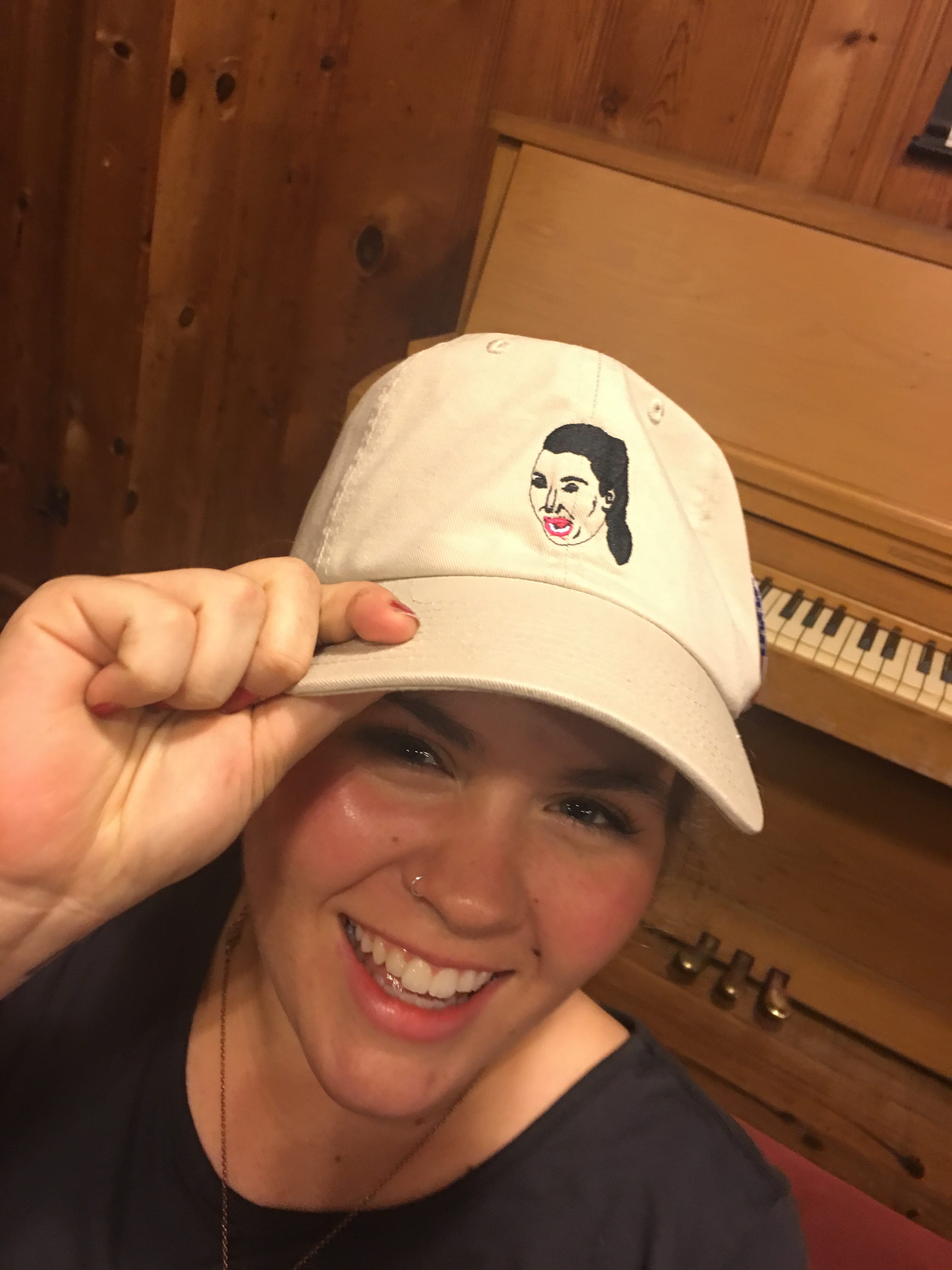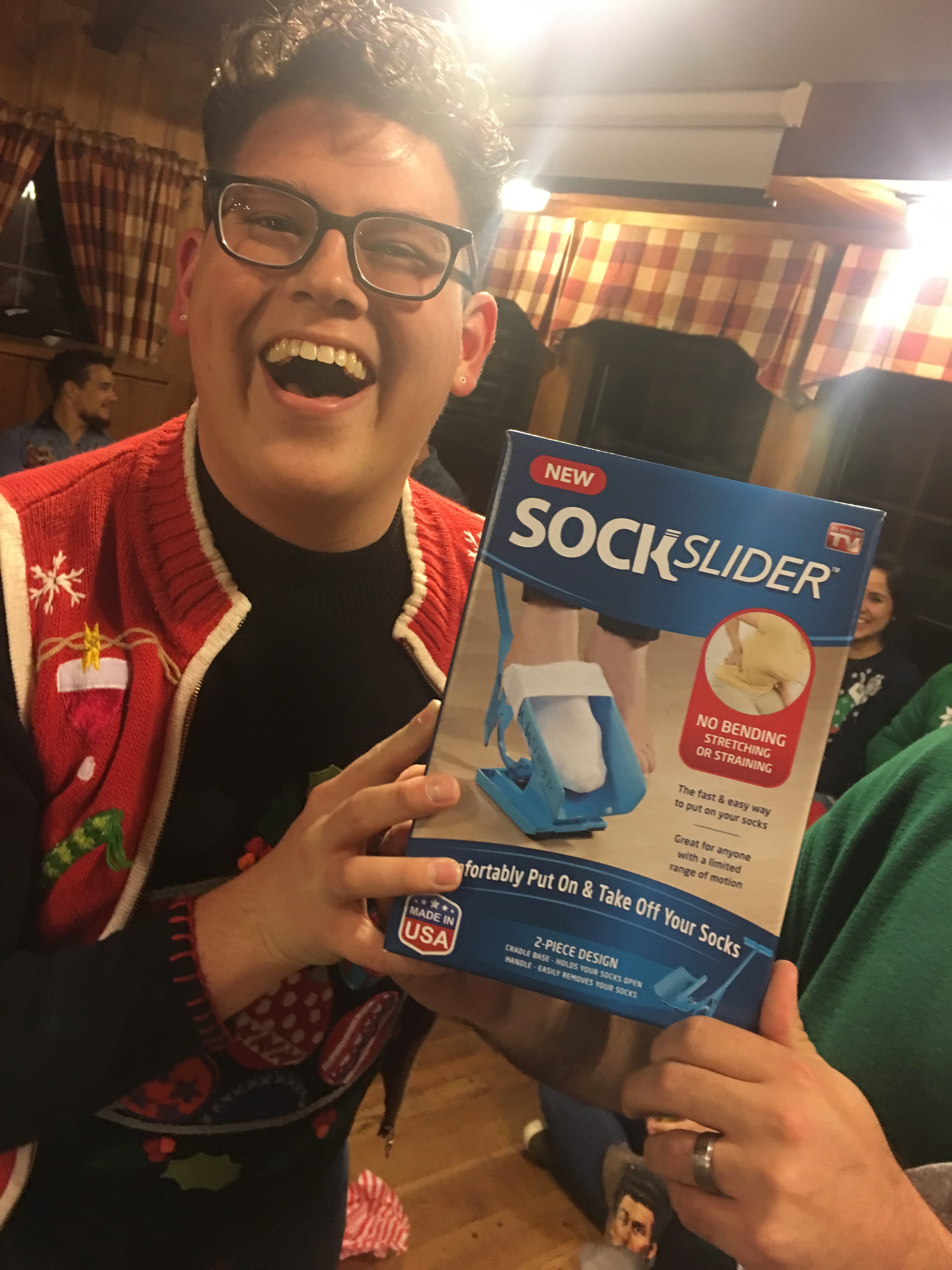 And obviously needs to learn how to kiss, too!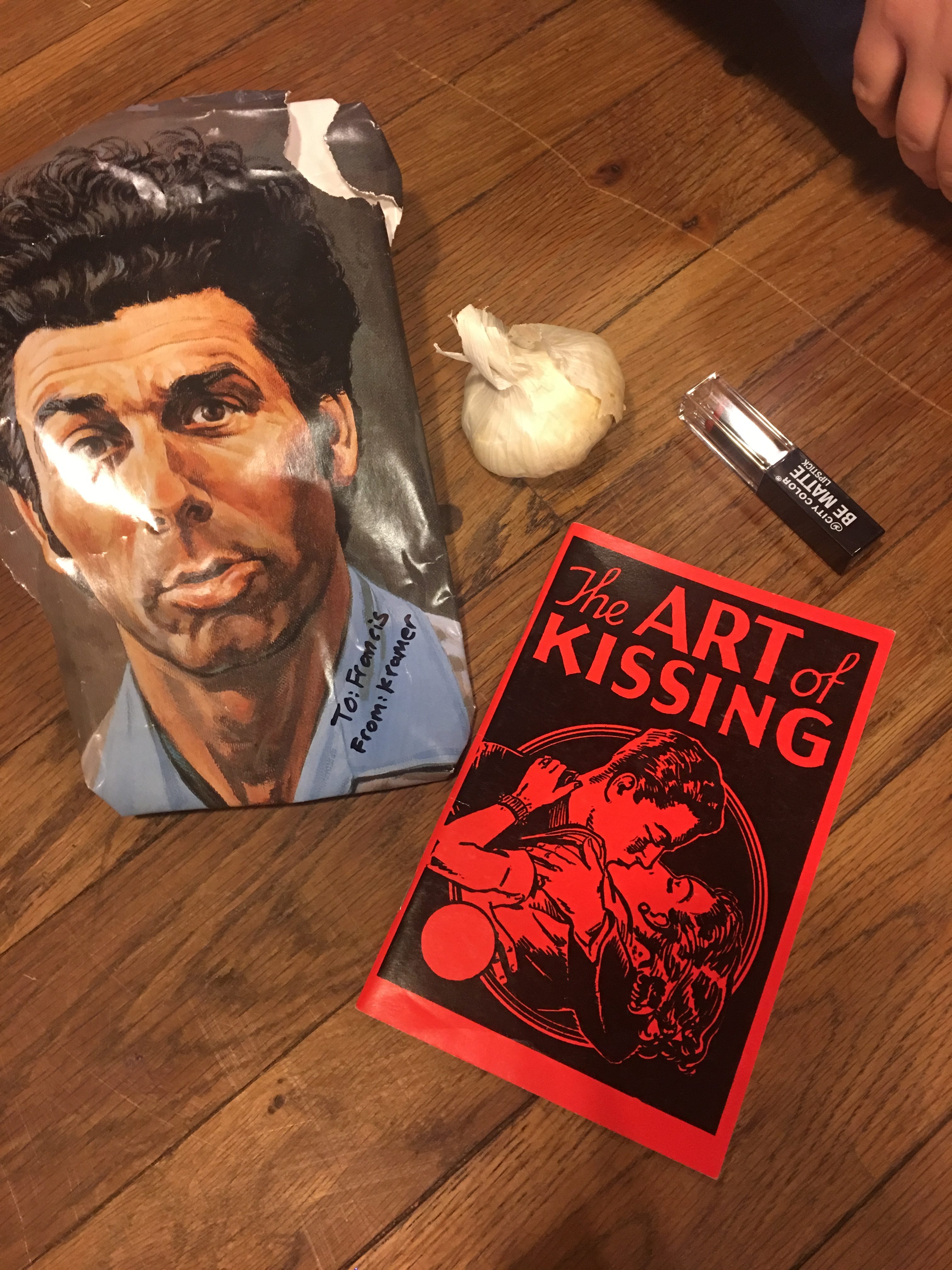 Now, if you're a risk taker, order this Mystery White Elephant Box for only $10 from ThatDailyDeal.com. They sent me one to check out and to giveaway. Watch me open my Mystery White Elephant bag over on this Facebook LIVE video.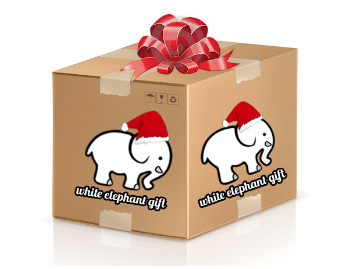 Another funny (yet practical) white elephant gift idea is a Squatty Potty. It's sure to get a BIG reaction. Oh, and take your gift to the next level by including a Poop Emoji Plunger and Unicorn Gold Spray!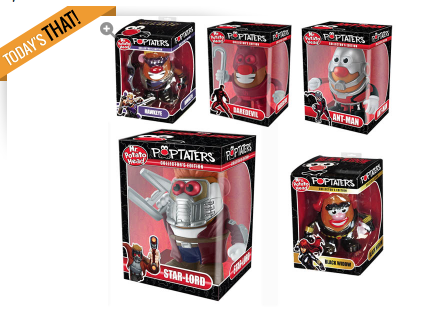 Under Armour Beanie only 2+ for $12.99 each! SHIPS FREE. plus use code UnderArmour10 to take 10% off!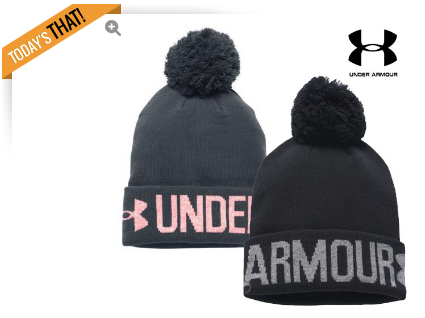 Pop Solo Karaoke Black or Rose Gold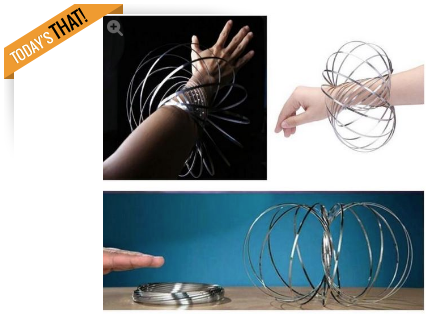 And everyone needs a Christmas Reindeer Pooping Candy Sweater.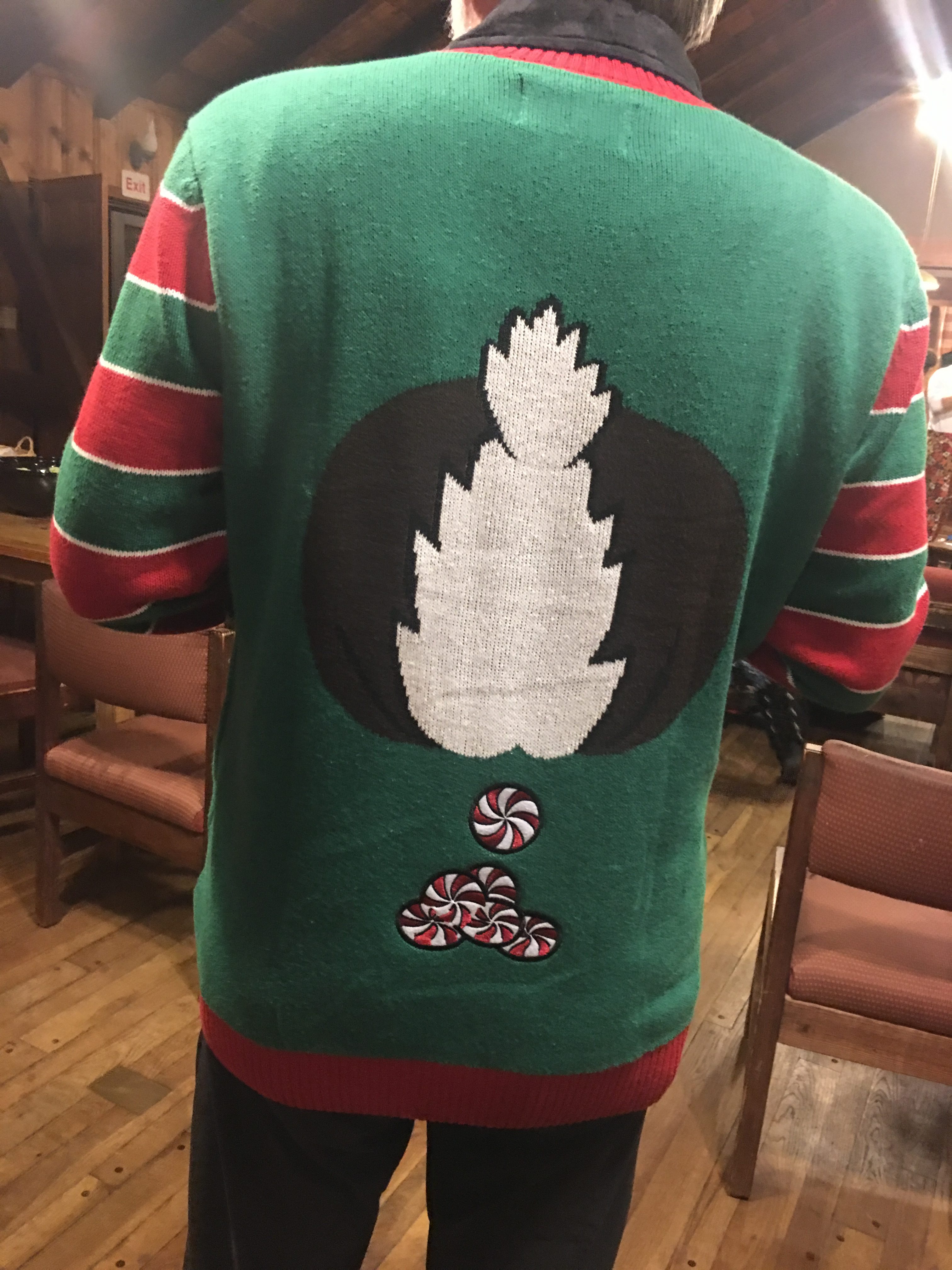 THE END
(See what I did there???)