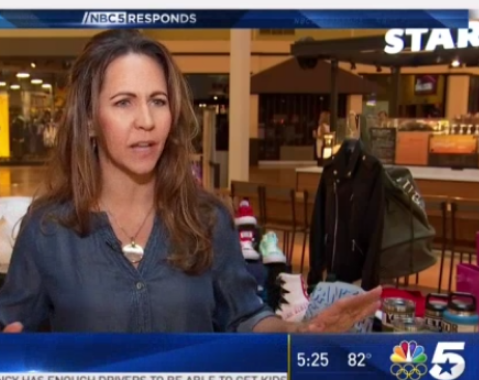 The National Retail Federation says families with children in elementary through high school plan to spend an average $687.72 per kid on back-to-school shopping this year. EEK!  That can definitely put a dent in your wallet.
One way to save a little cash is by shopping during your state's Tax-Free Weekend. In Texas, our tax-free holiday weekend is Aug. 10th through 12th.
Now, before you head out to be amongst the masses of other TAX-FREE WEEKEND shoppers, we've got some shopping strategies to help you SAVE some cash and not LOSE your mind!
Tax-FREE Weekend Shopping Tips and Tricks
Texas readers, be sure to check out the official list of included/excluded items provided by the Texas Comptrollers Office. As in previous years, the law exempts most clothing, footwear, school supplies and backpacks priced under $100 from sales and use taxes.  That'll save you about $8 on every $100 you spend.
Take note of what's already in your closets and make a list of must-have items.
 Outline key items of clothing that can be mixed and matched.  Choose two or three favorite colors and pair with neutrals so you can mix and match your wardrobe.
Visit your school's website and print off the school supply list. I keep all my boys' lists on a clipboard and mark items with a highlighter whenever purchases are made. It's a simple way to stay organized and hopefully not miss items.
Take advantage of stores offering extra incentives like "extra ___% off already reduced merchandise" or buy a store gift card, get a mall gift card.
Pack snacks! There's nothing worse than being HANGRY while dealing with crowds, kids and long lines. Keep your mind sharp and tummy satisfied with a stash of trail mix or cheese sticks.
Be productive. While standing in line, plan ahead and decide which store you're hitting next. Open up their app and see what coupons you can find.
Keep the Shopkick app open to earn "kicks" just by walking into participating stores. Those kicks can be redeemed for prizes like gift cards, movie tickets, and even Coach bags!
NBC 5 reporter Samantha Chatman interviewed me for her segment Top Coupon Apps For Tax-Free Weekend. Watch the segment below or click the link HERE. And here's a link to my Top 10 Apps for Saving Money where you can download the apps I mentioned.