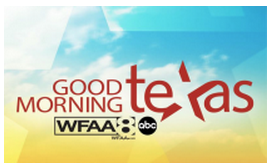 According to the National Retail Federation, this year, the average Super Bowl party will cost the host $82.19, which is the highest in the survey's history. Check out these "Super Bowl Party Hacks" I shared on Good Morning Texas to help you get your cost way down, then scroll down to enter to WIN a $100 Kroger gift card and 6 Qt. Stay or Go Slow Cooker from Nebraska Furniture Mart.

First things, first…hosting a great Super Bowl isn't about over-the-top, Pinterest-eque decorations and gourmet finger foods. It's about having fun. No one is going to have fun if the hostess is a stressed-out, basket case. That's a Party Foul!!!

If you're dumping chips in a bag or pouring soda in a punch bowl, don't spend big bucks on name brand products. Instead, opt for store brand items. Odds are, you're guests won't be able to tell the difference and you'll save a bunch of money. For example, the Kroger brand "Sour Cream and Onion Potato Chips are only $1, compared to Lay's which is $2.69. That's a big savings and, in my humble opinion, they taste exactly the same!
 
To cut down on waste, stagger the food and don't put it all out at the beginning of the party…because at the end of the game, you'll want to throw away any meats or cheeses that have been sitting out for hours collecting germs and growing bacteria. Ewww! Just be sure to keep an eye on the food table and replenish as necessary.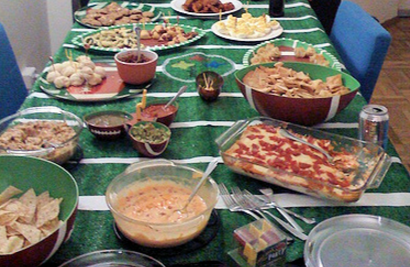 Buy Alcohol at Warehouse clubs. If you're not having a BYOB party, then the next best thing is to purchase your alcohol from "membership clubs" like Costco and Sam's Club. And guess what? Due to state laws, many states allow you to buy without a membership. Membership is not required to purchase alcohol in the following states: Arizona, California, Connecticut, Delaware, Hawaii, Indiana, Massachusetts, Michigan, Minnesota, New York, Texas (yea, for Texans!) and Vermont.
When you get to the store, just head over to the customer service desk (right next to the door) and ask for an "alcohol pass," which you'll need to show at checkout.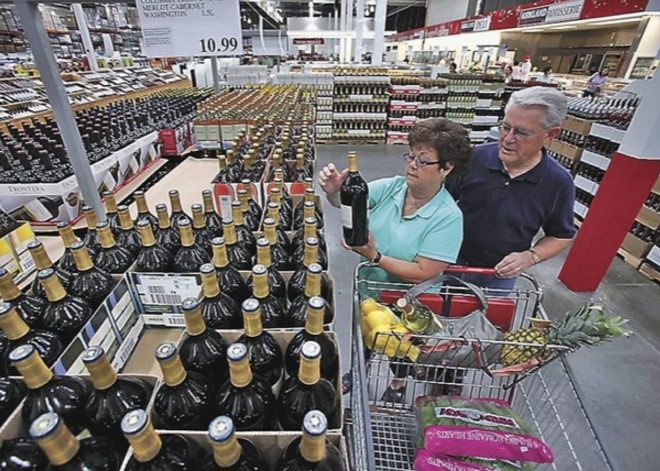 If you need to
chill drinks quickly,
pour a generous amount of salt in with the ice in your cooler. Adding salt to ice actually causes the ice to melt. As ice melts, heat is taken from the ice and water around it. Both get colder. It is a chemical reaction I won't pretend to understand. If you need a full chemistry lesson on the subject, go
HERE
.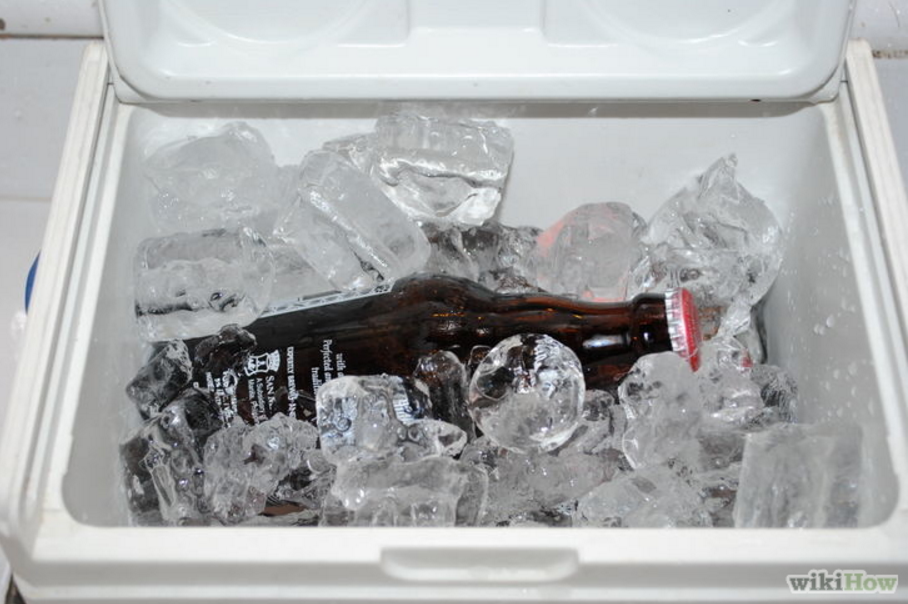 Did you know you can cram about 60 hot dogs in a 6-quart slow cooker? That means you can feed a lot of people without a lot of work! And this Hamilton Beach Football Stay or Go 6 Quart Slow Cooker from Nebraska Furniture Mart, is a perfect fit for your football-themed shindig. Don't forget to enter to WIN it below (a $45 value)!
A Baked Potato Bar is an inexpensive way to feed a large crowd. Plus, the prep time is minimal, so you can focus on the game!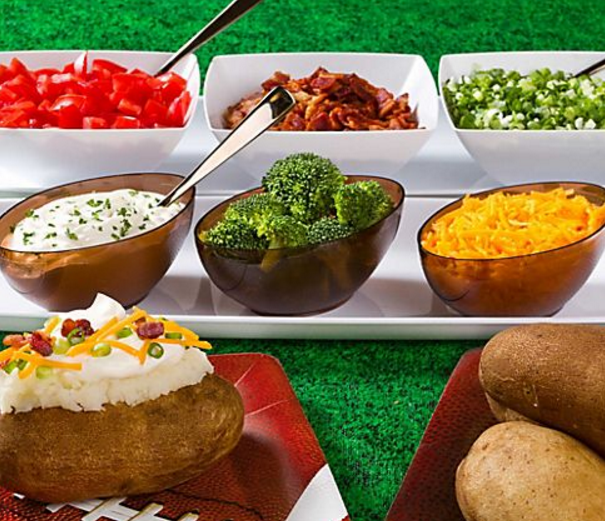 Use sour cream to decorate your buffalo wing potato skins to look like a football. Find the recipe
here.
A wine glass in a bowl makes a great chips 'n' dip set.
Need a quick, no-fuss appetizer? Salami, cheese, and olives. That's it.
Walking Tacos are an easy and tasty party snack.
Decorate with ease. Use craft paper, white electrical tape, and adhesive numbers to create a simple and memorable table cover.
For party goers who are only there for the food and the commercials. Print the 2016 Big Game Commercial Bingo. Just fill in the squares when you see each commercial. The first one to get five in a row, wins! Be sure to make it interesting and award fun prizes to the winners.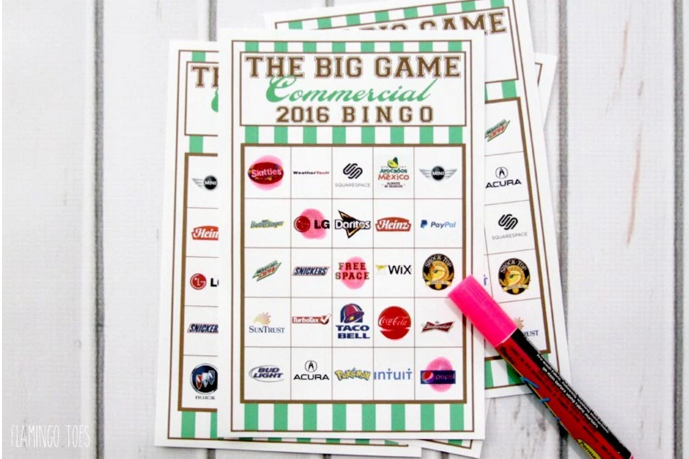 And now it's time to enter to WIN a $100 Kroger gift card and 6 Qt. Stay or Go Slow Cooker from Nebraska Furniture Mart. Just follow the step below, and be sure to do the extra steps and earn more entries!