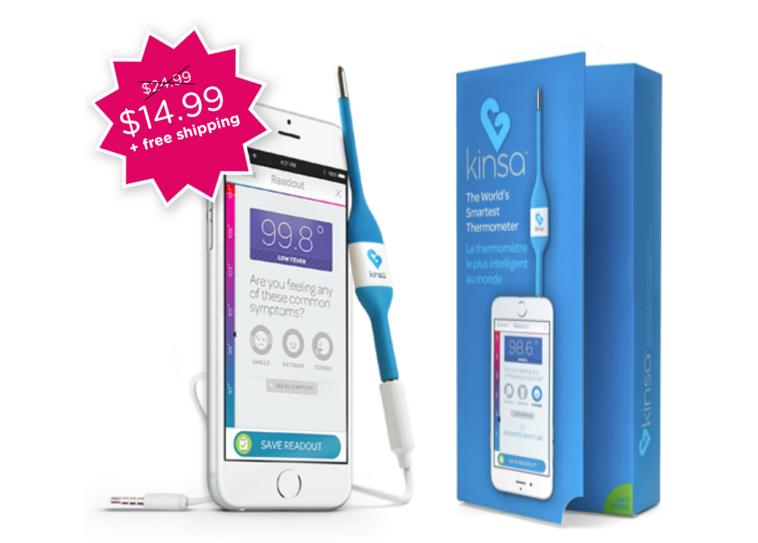 My son was sick least week and ALL three of our digital thermometers had dead batteries! Ugh. I wish I'd had the new Kinsa Smart Thermometer . It taps into your smartphone's power, so no batteries are needed. Plus, it displays the temperature of the patient on your smartphone. And since there are virtually no electronics inside, it's extremely lightweight and durable for carrying with you.
Right now, the Kinsa Smart Thermometer is only $14.99 w/ FREE Shipping (Reg. $24.99)! Sweet
Just plug it into your headphone jack and open the FREE app to see the temperature reading. It also records medicine taken, and the temps for EACH person who uses it.