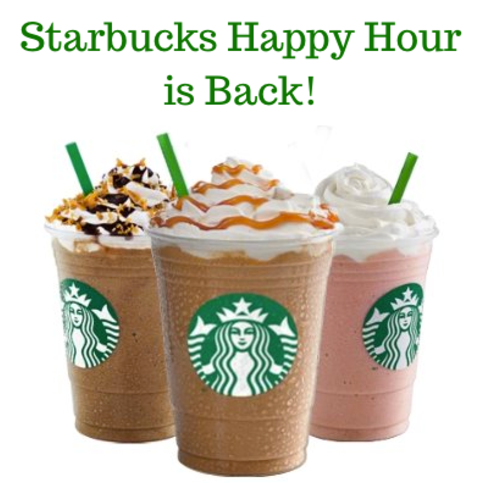 Now I can justify getting Ava a treat!
From May 5 to 10, participating Starbucks locations will take 50% off any Frappuccino blended beverage when you visit between 3 pm and 5 pm local time for Frappuccino Happy Hour.
Even better, My Starbucks Rewards members who pay with a registered Starbucks card can get this deal from 3 pm to 6 pm local time. (Not a member? it's free to join).