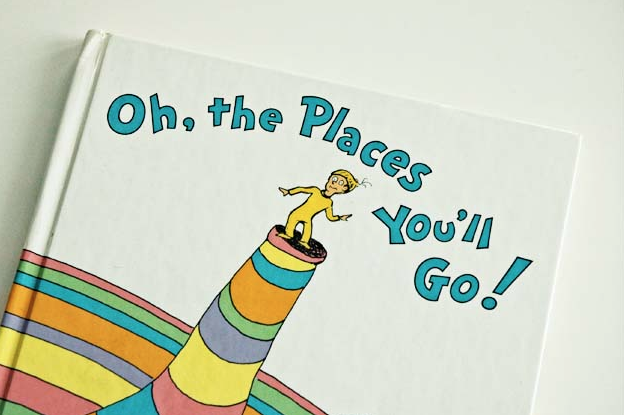 Now that the kids are now back in school, where are the places you'll go??? Watch my video silly below and see if you can relate!
You can also get the audiobook  "Oh, The Places You'll Go" by Dr. Seuss (and narrated by John Lithgow) for FREE, when you signup for a FREE 30-day trial to Audible.
2 free audiobooks after signing up for a 30-day free trial
1 audiobook of your choice every month
30% off every additional audiobook
Listen anytime, anywhere with the Audible app
Great Listen Guarantee. Didn't like it? You can swap it!
Unlimited listening to exclusive originals, short stories, comedy, news, podcasts, and more
If you're not a Dr. Seuss fan, they have a huge selection of lots of other children's books.  I downloaded the Magic Tree House Collection for my boys.
Audio books are perfect for road trips, plus Audible lets you listen to books on your mobile device.   I love that I can use my iPhone and listen in the car, or while running…or while folding laundry.
If you choose not to renew your membership, be sure to cancel after the 30-day trial, otherwise you will be billed $14.95 per month.  You can cancel at the end of your trial and still still keep your FREE downloaded audiobook.