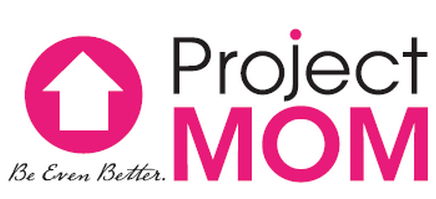 I've been invited to speak at this year's Project Mom event, on Saturday, March 21st in Addison, TX. Even better, I've got an exclusive discount code that'll save you 50% off registration dropping the price of this all-day event down to just $9.50!
Project Mom is the nation's first conference for the "typical" mom! You'll hear from inspiring speakers, enjoy practical breakout sessions, shop in the exclusive Project Mom Promenade Shops, get a FREE Project Mom swag bag of goodies, including gift cards, samples, beauty products, and coupons. There will also be giveaways and FREE massages and facials onsite!
Go HERE to see the schedule of events. Here's the line-up for the breakout sessions:
BREAKOUT SESSION 1
Social Media and Technology: Tips for Moms in a High-Tech World
Family Dinner: Meal Planning and Smart Shopper Strategies   (This is my session!)
BREAKOUT SESSION 2
Creating Fun Family Nights and Family Traditions 5 Hairstyles that takes 10 minutes or less  
BREAKOUT SESSION 3
Organize it! The Strong Willed Child  
Go HERE to register. Use promo code CRAZ to drop the price of this all-day event down to just $9.50!