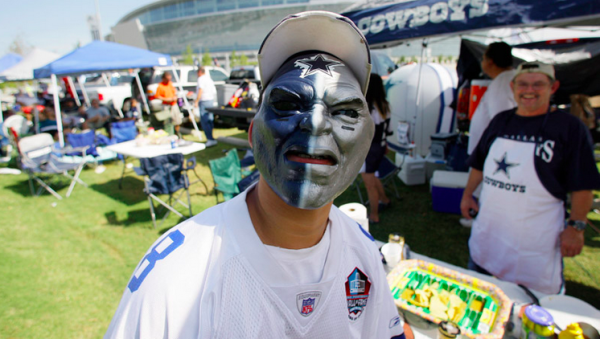 Fall in Texas can only mean one thing… footbalf & tailgating. But hosting tailgate parties can get pricey!  So what do you do if you want to have a great tailgate party, but money is tight?  Here are some tips and tricks to save.
Ways to Save Tailgating
Tip #1
Attend only half the games in person. For the other half, tailgate at home. You'll save on both game and tailgating expenses.  Check out the average game expense.
Check this out, the average spending per person for "away" (at stadium) games:
Parking: $40
Ticket: $100
Hot dog: $5
Beverage: $6-$8 (soda, beer)
TOTAL COST: $152 per game
Then tack on the cost of tailgating, which is an average of $30-$40 per person.  That's an expensive outing!
Tip #2:

Cost-share with other tailgaters, It's all about strength in numbers. When times are tough, there is no better way for everybody to save money than to be able to pool your resources. Have everyone chip in a few dollars toward the supplies or bring a dish to pass and your good to go.
Tip #3:
Do it yourself and cook at home.  Brew your own beer, build your own cornhole and make your own food. Not only is it more satisfying, it's a whole lot less expensive. You don't have to cook everything from hot dogs to turkeys either. You have to haul around a grill, buy propane or charcoal, and then all of the condiments. So, cut back on the amount of on-site cooking you have to do by making some of the food in advance.  Chili is a great way to feed a huge crowd for under $25.
Tip #4
Buy cheaper cuts of meat.  You can substitute sirloin or t-bone for filet mignon every so often & still get your beef on. And as for ground beef, leaner is not always better.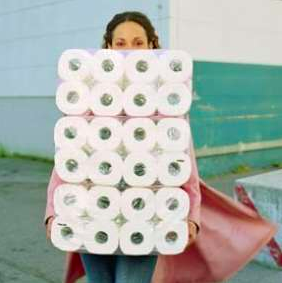 Tip #5
Purchase what you need in advance and buy in bulk.
Shop the sales!  — USE COUPONS and rebate apps! We do weekly ad match ups and good store deals every week.  With a little time and smart shopping you can save a BUNDLE! You can find deals on bulk items at places like Wal-Mart or Sam's Club. Even the dollar store will have all sorts of necessities like napkins, plastic silverware, decorations, and more. Keep an eye out for coupons and rebates. If you know you're going to want a specific type of soda or beer for your tailgate if you have a few weeks in advance to plan you can wait until they go on sale and grab them when they are the cheapest.
 Tip #6
Save on Party Supplies
Herr are some creative ideas to help you save:
Don't buy ice packs. Freeze bottles of water to use—and then you can drink the water as it thaws. Savings: $15.98 (Amazon) for ice packs or $2 per 10-lb. bag of ice (BagofIce).
Don't use utensils or additional plasticware. By serving snacks and meals you can eat by hand, you don't have to buy utensils. Savings: $6 per 24-pack (Amazon) of knives, forks, spoons. Leave condiments in their containers. Put garnishes in recycled yogurt or cottage cheese containers. Use empty six-pack holders to hold smaller condiments, napkins and sanitary wipes. Savings: $9.99 for a 100-count box of plastic plates (Amazon).
Tip #7
Take the fewest number of vehicles as possible.
Instead of making 5 cars all drive separately, waste gas, pay for parking, and then go through the nightmare of trying to get spots all next to each other, arrange a meeting place before the game and have everyone pile into only the vehicles needed to carry all the party items and the people.
Tip #8
Buy tailgating items when they're on sale, NOT the week before.  If you know you will be tailgating don't wait until the last minute to get the BIG STUFF. Every week we share all the greatest deals on chairs, tents, grills at rock bottom pricing.  Don't wait to buy everything until the last minute as your wallet will be a little slim!
Tailgate Cooking Tips:
·         Prep whatever you can the day before.  For example, skewer the meat, slice the vegetables and pack your car.
·         Before you get started, prep the grill surface. Ensure your grill is hot (500°F) and cleaned with a wire brush. Place your hand 3 inches above the grates, and if you need to pull away before you count to 3, it's ready to start grilling!
·         Boldly season. Don't be shy when seasoning your steak! Try "The Big 4" – salt, pepper, granulated onion powder and garlic powder – coat both sides of the steak well.
·         Make sure you let your steaks rest for 2-3 minutes before serving. This will allow the juices to settle back into the meat, resulting in optimal flavor.
·         Don't forget to turn the grill off when you leave your tailgate to go into the game!  Turn the gas off or cool and dump the charcoals in an appropriate receptacle—a metal bucket will work.
On Sunday, September 4, LongHorn Grill Masters will be available via the Grill Us Hotline to provide advice for every step of the grilling process—from cleaning your grill to getting great diamond marks. For those who prefer to text, LongHorn will also provide grilling tips, recipes and how-to demonstration videos via text anytime throughMonday, September 5.
·         Phone: Dial 1-855-LH-GRILL (1-855-544-7455) to be connected to a Grill Master on Sunday, July 3from 11 a.m. to 5 p.m. ET.
·         Text: Text GRILL to 55702 to get expert grilling tips and recipes as well as how-to demonstration videos through September 5. (Up to 2 msgs per month. Txt HELP for help or STOP to end. Msg&data rates may apply. Msgs may be sent from 55702 using autodial system. Consent not required to purchase property, goods, services.