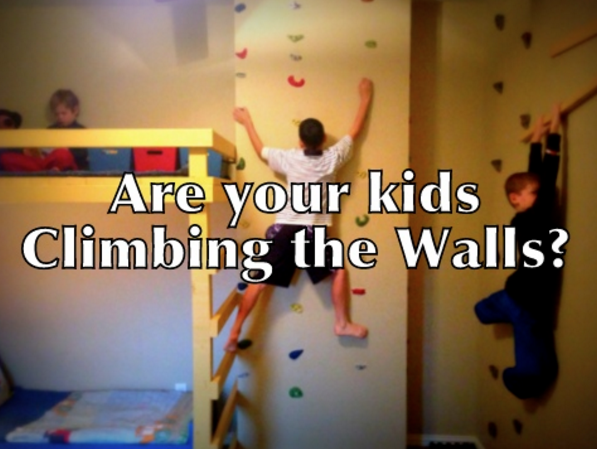 With three boys at home, you can imagine how rough and rowdy it can get around our house….especially during the winter months when they're stuck indoors.
My boys are huge American Ninja Warrior fans and last summer we were watching it when they spotlighted one of the athletes who had created an indoor rock climbing area in his house for his kids. Of course, when I saw that, I immediately said, "We should build that!" (And by we I meant my husband.)
So, I went online and purchased these Metolius Greatest Chips Screw-On Holds from REI. I like them because they're smaller and more challenging for my older boys. We also ordered these larger KIDS SCREW ON ROCK CLIMBING HOLDS from Ebay for my youngest son.




Installation is easy. But make sure to get screw-on and not bolt-on holds, so you can just drill the screws straight into the wall studs.