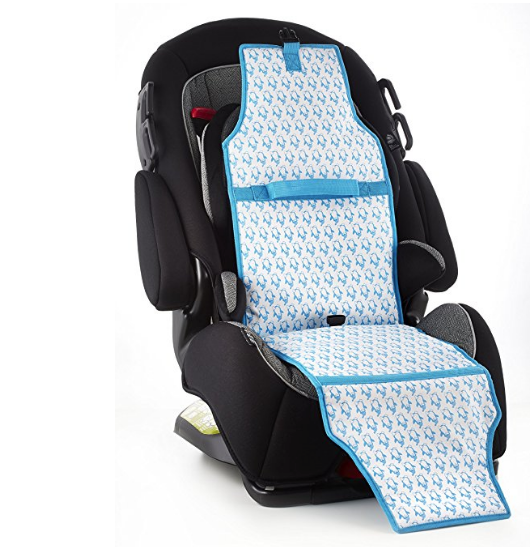 It's HOT our there people! And car seats, buckles, and straps heat up quickly and can burn skin. Keep your kids safe and comfortable with these COOL items:
The COOLTECH TM Car Seat Cooler is $44.99 shipped on Amazon.Once frozen, take with you and place on empty car seat before you leave the car. It only takes 10 minutes to cool down the hot car seat and buckles.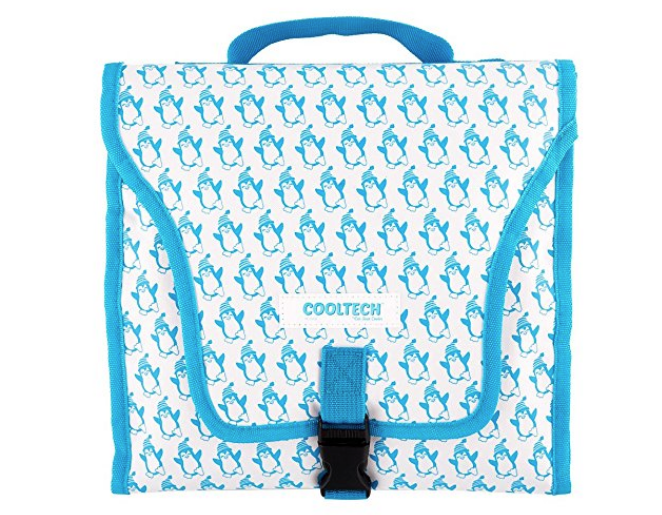 Soonsi Baby Car Seat Cooling Pad Liner with Fan for $46.68 shipped on Amazon. Cooling fan provides constant air circulation to the seat pad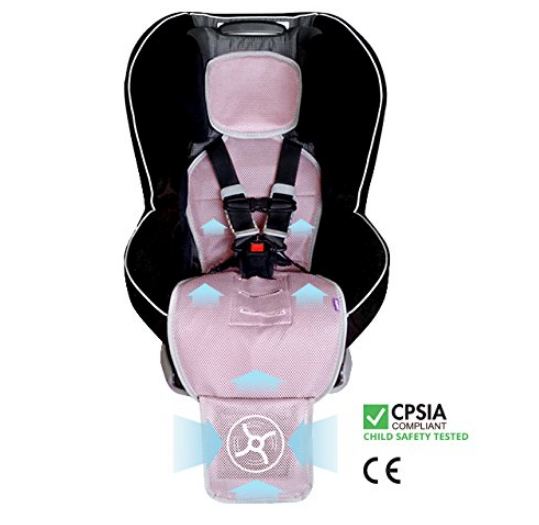 This Solfres Hydro Gel Car Seat Cooler is just $34.99 on Amazon when you clip the $5 off coupon.
Filled with specially formulated high thermal conductivity material that removes heat quickly. It gently cools down the body and helps maintain an optimal temperature for maximum comfort. No refrigeration necessary.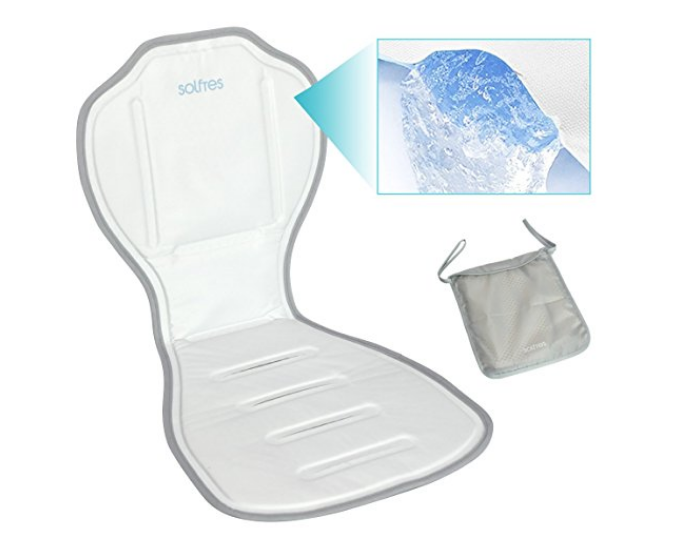 And keep the interior of your car cooler with Geneeve Car Sun Shades for Side and Rear Window for $12.91 (Reg. $29.99). These block over 98% of harmful UV Rays!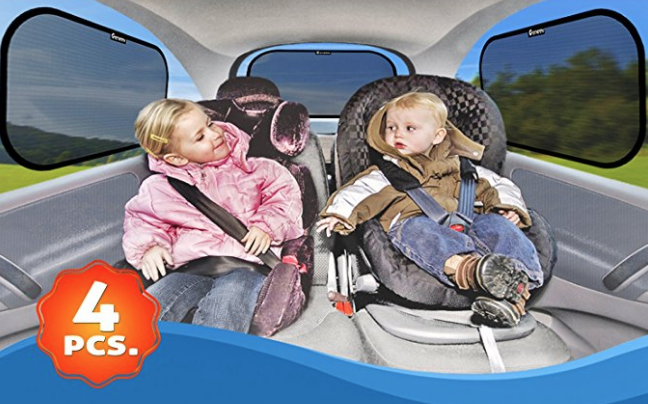 PROTECT YOUR CHILDREN FROM UP TO 98% OF UV SUN RAYS – Our package, which includes two 20 x 12 side car window sun shades, two 17 x 19 large window or rear window sun shades, dashboard mat, and storage pouch, will safeguard your children from exposure to as much as 98% of harmful UV rays.

EZ CLING SUNSHADES – Whenever you're ready, just pop these sun shades out of their convenient storage pouch and press against the window glass to adhere.

PUT IN PLACE QUICKLY AND EASILY – The fact that our sun shades go on quickly and easily means you do not need to fumble with awkward or bulky cardboard panels. Our "twist to fold" design makes it convenient to fold and unfold these shades, and allows them to be neatly tucked away inside your car organizer when not in use.

PROMOTE SAFETY FIRST AND FOREMOST – Using our side and rear window shades will protect your child from glare and heat. Not only that, but we have put extensive research into our product to ensure it exceeds even the highest industry standards.

PROTECT CHILDREN AND PETS DURING LONG CAR RIDES – Our sun shades provide SPF 30+ protection, and will keep your kids (even your four-legged ones) cool and comfortable no matter how far you are traveling. With our lifetime money back guarantee, it just makes good sense to have a set on hand before you head out on vacation.