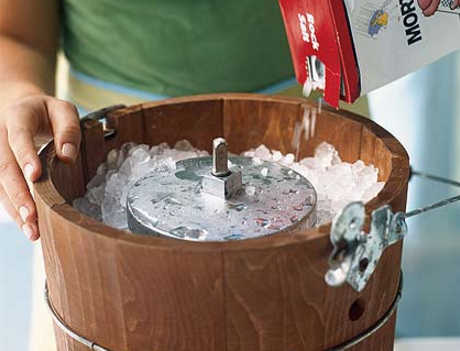 I LOVE Independence Day!!! When I was a girl, I dreamed of getting married on July 4th in an outdoor mountain ceremony, overlooking a lake.  I'd be wearing white (of course), groomsmen with blue ties and cumberbuns, and bridesmaids all decked out in red dresses, carrying sparklers in lieu of flowers! And when the pastor said, "You may now kiss the bride," a huge fireworks display would erupt in the distance as all our friends and family in the audience would let out simultaneous ooo's and ah's…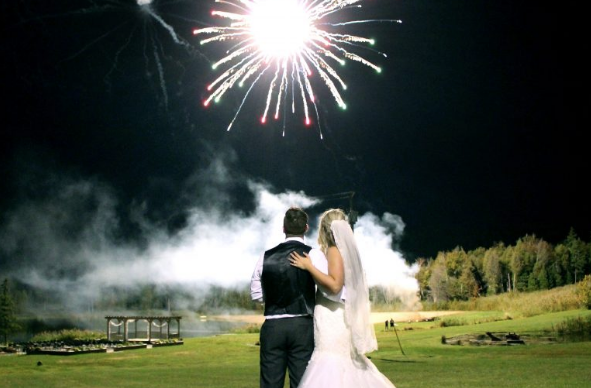 But then, I grew up and realized something.
I live in Texas where there are no mountains and it's miserably HOT in July.
So, we got married in April inside a cool, air-conditioned church. Hallelujah!
But I still LOVE the Fourth of July and in our family there are two July 4th must-haves:
Peach Cobbler
Homemade Vanilla Custard Ice Cream
And lucky you, I'm sharing my mom's secret recipes below (shhh…don't tell her). Maybe they'll become your family favorites, too.
We are huge fans of homemade ice cream.  I think my mom's Homemade Vanilla Custard Ice Cream recipe is the BEST you'll ever find — it's so rich and creamy! We like to add fresh peaches or chopped up Butterfingers to ours right as it begins to freeze. Note: Double the recipe below if you have a 4Qt. Ice Cream Maker.  Right now, Walmart has this Rival 4-Quart Ice Cream Maker for only $19.88 (Reg. $38.45) w/ FREE 2-day shipping or FREE in-store pickup.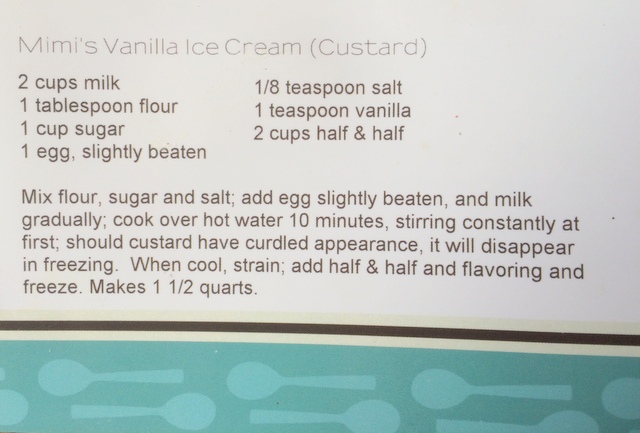 And if you're a cobbler lover, Mimi's Homemade Peach Cobbler will not disappoint.  My mom's secret: Buy peaches when they are in season (and super-cheap), wash, peel, slice and sprinkle with Fruit-Fresh, then place in freezer bags. When you're ready to use, let them thaw out in the fridge overnight. They will release a slew of juices which you'll use to make your sauce/glaze.