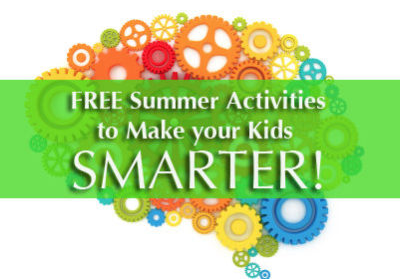 When you're in the middle of those lazy dog days of summer and you've got kids at home, there's no laziness involved! They want to be active, and you want to engage their rapidly forming brains. Right?
Scientists estimate that the brain is made up of 100 billion cells, and dendrites are the extensions from those cells that are responsible for picking up information from neighboring neurons and transmitting this information to the cell body. The term "dendrite" comes from the Greek word for "tree" because they have distinctive tree-like structures that branch out and actually grow and lengthen as a result of stimulation from and interaction with the environment. With limited stimulation there is limited growth. With no stimulation, dendrites actually disappear.
So, instead of letting them stare at the TV or play video games all summer, let's grow some dendrites in our kids with these brain-stimulating activities: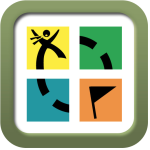 1. Go Geocaching –  Use your smartphone and go on a modern-day treasure hunting adventure to find "caches," which are just waterproof containers with a log inside and inexpensive prizes, like super balls, tiny toys, occasionally coins or money, etc.  When you find a cache, sign the log and take the prize. The general rule of thumb is, whatever you take, leave something of equal value or better!  When people put out a new geocache, they usually include a gift card or higher-value prize for the "first to find." To get started, you can download the FREE Geocaching Intro app or get the "official"  Geocaching app for $9.99!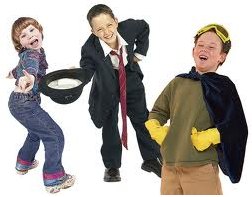 2. Create a Drama Queen (or King) – Go here to choose from over 100 Children's Playscripts you can download for FREE. You'll get those creative juices flowing, when your kids choose their characters, create costumes, then put on a show right in your living room.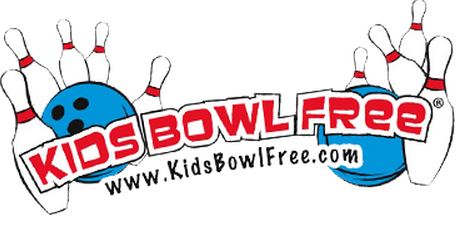 3. Get Bowled Over – Not only does bowling burn a few calories, it can also be mentally challenging. Sign up your kids for the Kid's Bowl FREE program and enjoy some cool indoor, air conditioned fun!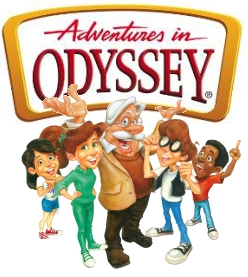 4. Listen Up! – Adventures in Odyssey is an audio series heard on radio stations around the country. It's created for ages 8-12, but enjoyed by the whole family, with fictional, character-building dramas that teach lasting truths. I've downloaded tons of FREE episodes to my old iPhone, and my boys will sit and listen to the shows for hours. I love that they're learning critical listening skills, plus using their imaginations to create the characters and scenes they're hearing.
To easily download three FREE episodes, go here.  If you want more, go here, then click on the "Podcast & Blog" tab. Scroll down and notice that many of the Podcasts include FREE episodes. When you see one you want, just right click on "Download this episode to your computer."  There are posts that go all the way back to 2008, so you should be able to quickly build up your library of FREE episodes.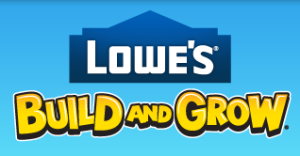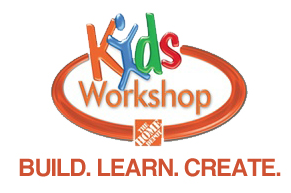 5. Build It –  Lowe's Build and Grow Clinics are offered twice a month.  Kids get an apron, goggles and a patch to take home, along with their project, and best of all it's FREE. Home Depot's FREE Kid's Workshop is offered the 1st Saturday of every month and teaches children do-it-yourself skills, tool safety and instills a sense of pride and accomplishment. Kids get to keep their craft, receive a FREE certificate of achievement, a Workshop Apron, and a commemorative pin.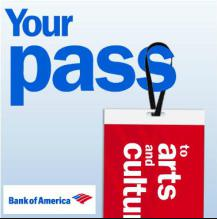 6. Get Cultured – Target partners with museums across the country and offers FREE admission once a month.  Go here, select your city and find a participating museum near you.  If you have a Bank of America credit card you can receive FREE admission* at more than 150 museums, science centers, and botanical gardens across the country on the first full weekend each month. *Note: (1) FREE general admission per cardholder.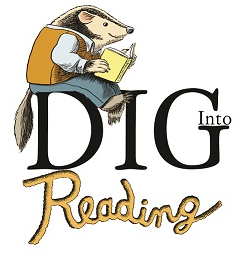 7. Check it Out – The public library isn't just for borrowing books anymore.  Along with their Summer Reading Programs, where kids earn great rewards like FREE tickets for summer activities, books, coupons for restaurants and more, many feature special LIVE performances.  From magicians and mad scientists, to zoologist and puppeteers, check with your local library to find an upcoming FREE show that will both intrigue and entertain your child.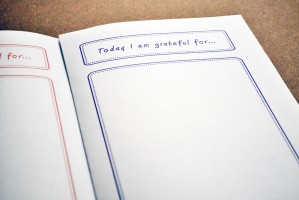 8. Write it Down – My boys recently starting keeping a "Gratitude Journal." Each night before going to bed, they write down three things they experienced during day for which they are thankful and grateful. Not only does this help them appreciate and value their experiences, but it teaches them to reflect upon and think deeply about their surroundings, family, friends and the life they've been given.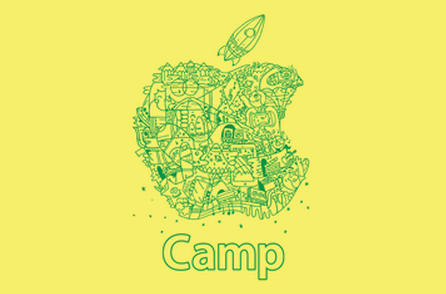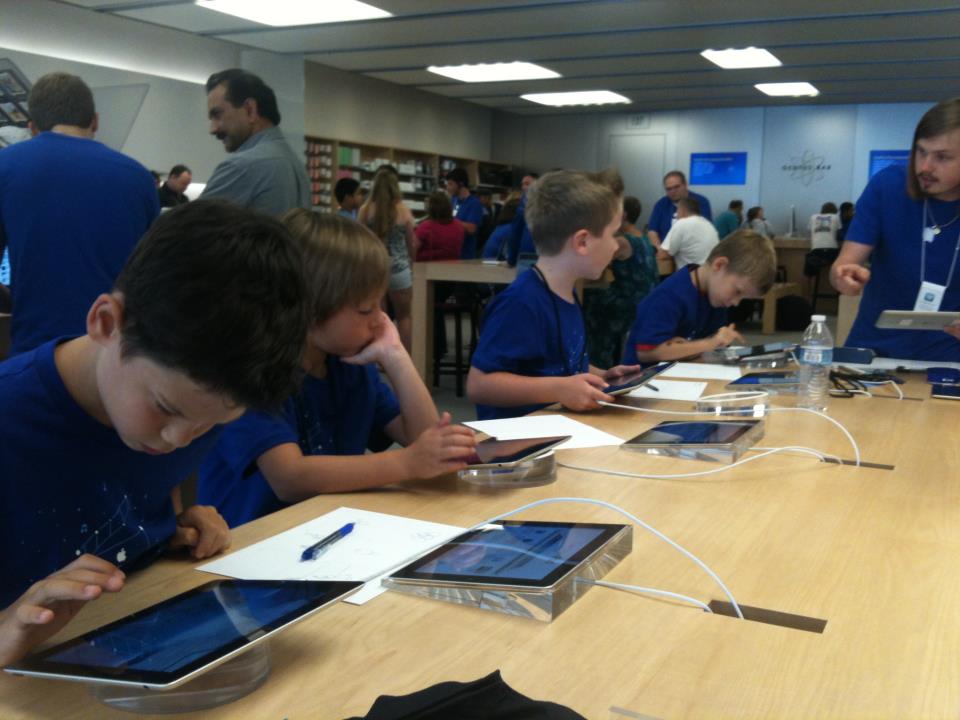 9. Make a Movie – If you have an Apple store nearby, sign up for their FREE Apple Camp for kids ages 8-12. During the first two days your child will learn how to shoot their own footage, create an original song in GarageBand on an iPad, and put it all together in iMovie on a Mac. On the last day, all the campers will show their movies at the Apple Camp Film Festival.
Registration usually opens the first week of June and the workshops fill up FAST.  Go here to sign up to be notified when registration is open.
My boys participated a few years ago and got a cool t-shirt, Apple patches for a bag or backpack, and a USB bracelet (which I stole and use all the time!).