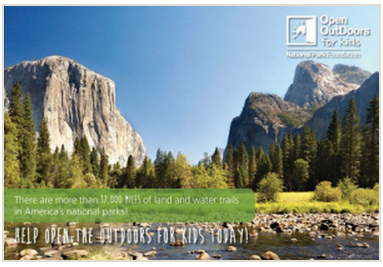 Do you have a child in 4th grade? If so, your family can get a FREE Admission to into national parks, national forests, national wildlife refuges, and more! Our youngest son is in fourth grade this year, so I better jump on this deal while I can!
And considering the National Park Service recently announced they are considering hiking entry fees at 17 parks, this is a great offer to take advantage of.
Go HERE to read more about the FREE One-Year National Parks Membership for 4th Graders.
About the program: 
Did you know that you own millions of acres of national parks, historic structures, cultural artifacts, ancient forests, snow-capped mountains, and clear blue lakes? Our public lands and waters belong to all Americans and are waiting for you to explore them!
To help engage and create our next generation of park visitors, supporters and advocates, we are kicking off the Every Kid in a Park initiative. The immediate goal is to provide an opportunity for each and every 4th grade student across the country to experience their public lands and waters in person throughout the 2015-2016 school year.
Every Kid in a Park joins the Foundation's Open Outdoors for Kids program in helping children learn history, culture, and science while exploring the great outdoors. The initiative is an administration-wide effort among the National Park Service, Forest Service, Department of Education, Army Corps of Engineers, Bureau of Land Management, Fish and Wildlife Service, Bureau of Reclamation, and National Oceanic and Atmospheric Administration.