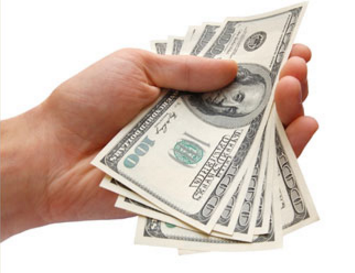 We're always looking for ideas to add a little more cash to our pockets. But even if you're limited by time or skill-set, there are still plenty of ways for you to make some extra moola.
Drive Up Your Income – If you're at least 21 years old with a clean driving record and own a car in good condition with four or more doors, you can become an Uber driver and make great money! The best part about Uber is that it's up to you how often you drive and how much money you make. It's simple to partner with Uber. You'll need to upload a valid drivers license and they'll complete a quick background check. Once approved and when you're ready to start driving, just open the app on your phone, click "GO ONLINE" and wait to receive an alert from someone nearby requesting a ride. You can choose to accept or decline the assignment.  It's just that easy!
Even better, sign up through this link and you'll get $100 when you join and complete a few rides. FREE money, baby!!!
If Uber is the "Goliath" in the rideshare world, then Lyft is "David." It's a great, well-established company, but not nearly as big as Uber. Before you sign up to drive for Lyft, you can try it out for yourself and get $5 off each of your first 10 Lyft rides when you go HERE to sign up.
Ways to Make Extra Money at Home
Sell Stuff – You can make good money decluttering your home and selling unused items. I recently discovered VarageSale, a virtual garage sale app that launched in 2012 by an expectant mom.
I like that you sign up through Facebook, which allows VarageSale to know that you are a real person and populate your profile with your real name and photo, to ensure the buying/selling communities remain trusted and friendly. Download the VarageSale app in iTunes or Google Play or visit varagesale.com to get started selling and making money.
Also, in the next few weeks, they'll be adding SIX more hyper-local communities in the D/FW area, so it'll be even easier to buy and sell among your own neighborhoods.
Take Surveys – Evaluate new product ideas and share your opinions with simple online surveys. With PineCone Research, you'll usually earn $3 for each survey that takes about 10 minutes to complete. Sometimes they even send FREE items to sample and try out in exchange for your opinion! PineCone Research is my favorite! I've been with them for many years and they're legitimate. It's FREE to join, just go HERE and fill out a short questionnaire to see if you qualify. Only one member of a household may qualify.
Another good survey site is Consumer Village, where people earn rewards (like Amazon gift cards!) for sharing opinions. Go HERE and complete a 2-minute membership survey to get started.
Make Five – Do you have a skill or task you'll do for just $5?  If so, join Fiverr, a global online marketplace offering tasks and services, beginning at a cost of $5 per job performed (yep, that's where it gets its name). If you want to try it out for yourself go here to sign up, and you'll get a FREE Gig.
Be a Mystery Shopper – Now, you won't make a ton of money as a mystery shopper, but you will get paid small fees and get to eat at great restaurants and shop at popular stores! The website I've used for years to find all the legitimate mystery shopping companies is Volition.com. (And be forewarned, I'm pretty sure it's been around since Al Gore invented the internet. Yep, the design and graphics are stuck in 1998). Keep in mind, you should NEVER pay to join a mystery shopping company. All the legit ones pay you. You don't pay fees to them!
Two of my favorite companies are Reality Based Group and Customer Impact. Of course, I can't mention any of the shops I've done (because it's a MYSTERY, duh), but let's just say getting $250 in spa and salon services for FREE was one of my all-time favorites.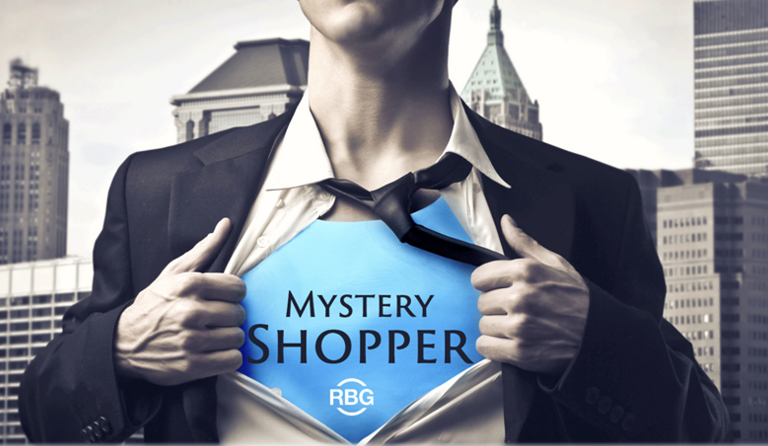 Take Pics – With so many companies needing unique shots for their websites, emails, social media and more, there is huge demand for photos. Download the the Foap app, and you can license your personal photos for $5 each. How's that for easy money!?!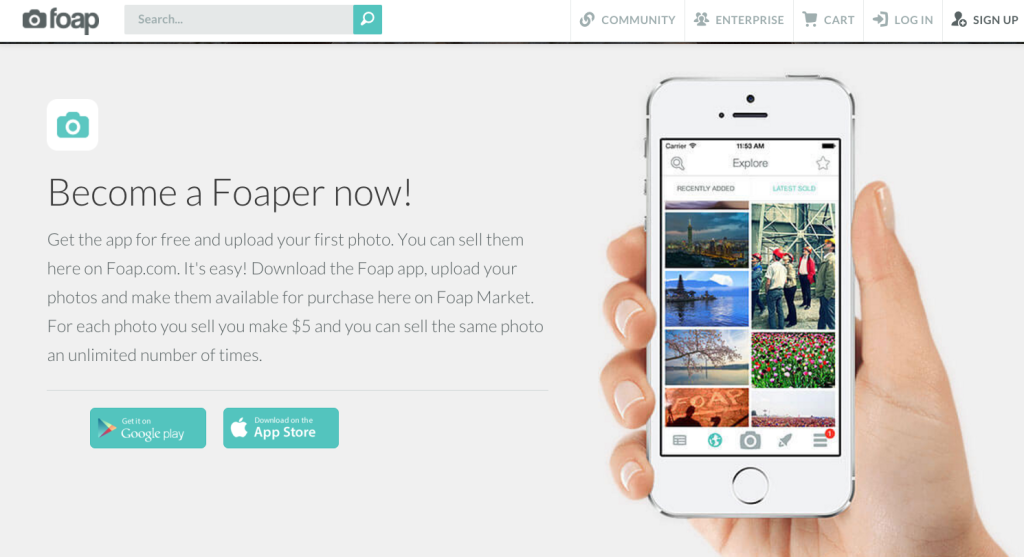 Be a Guinea Pig – Try out new products AND make money! Stephens and Associates, a Global Research company, located in Richardson, TX, conducts Clinical Studies every week and you can earn an average of $200-$300 for participating. These studies include skin care, lotion, cosmetics, consumer products, baby products, and more. They are currently seeking males and females, any race, any age group (including babies!) to participate in their paid research studies. Go HERE to get in their database and see if you qualify.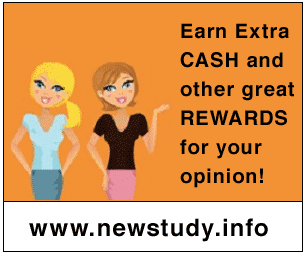 Start a Home-Based Business – These days, there are plenty of opportunities to have a home-based business giving you the flexibility to work as little or as much as you want. But, what's most important is finding a company and/or product you love and are passionate about. Sure, Tupperware is a great company, but if you don't live and breath plastic containers that burp, you probably won't make much money selling them. Listed below are a few businesses my real-life friends are a part of and LOVE to talk about.
And guess what???
One lucky reader will WIN a prize package valued at over $250 that includes products from all the companies listed below! Scroll down to enter…

Contest is over
Wildtree was created in 1996 by a woman who wanted convenient and easy, unprocessed meals her family would love. The  premise is simple: Food should be healthy, natural and easy to prepare. Wildtree products are made with the finest natural and organic ingredients, and No GMO's, MSG's, Additives, Dyes, Trans Fat, Preservatives, Artificial Flavors, or High Fructose Corn Syrup!
***My friend, Vanessa, is giving away a Crock Pot Freezer Meal Bundle (a $79 value)! It includes eight Wildtree products, along with a complete shopping list and instructions to make 10 large freezer meals in about 2 hours. 

Eden's Door is an online boutique of handmade wreaths and personalized items started by a close friend of mine from college who began making these awesome burlap wreaths for friends and family, and now four years later has a thriving online business.
***WIN the most popular, all-season wreath from Eden's Door (a $59 value)!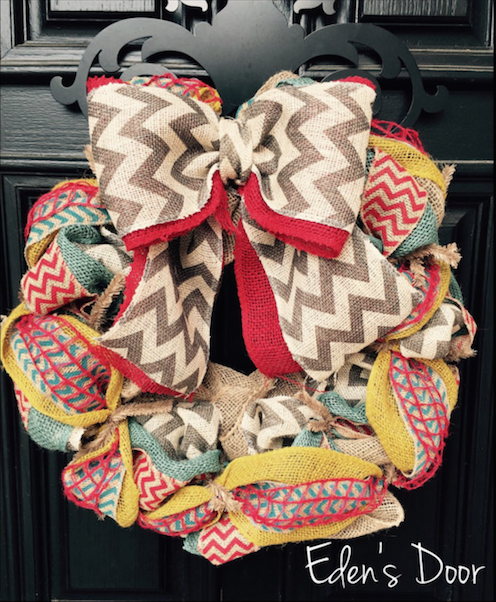 Magnabilities is a leader in magnetic, interchangeable jewelry, and during the month of October they have a business starter kit for only $20! It's the perfect way to start your online business without having to purchase inventory. Custom inserts is what sets Magnabilities apart. Customers can upload family photos, school logos, team name, kids' names, etc. Design your own insert and jewelry sets. They also carry badge holders and Christmas ornaments.
***My friend Paige, is giving away a starter necklace and a clasp bracelet with insert valued (a $50 value)!
Younique Cosmetics was founded in September 2012 by a brother and sister duo. Since then, you've probably seen your Facebook feed filled with side-by-side comparisons of Younique's most popular product, Moodstruck 3D Fiber Lashes, which claim to increase your average lash volume by up to 400%. You know what? I've tried these 3D Fiber Lashes myself and they really do make your lashes look CRAZY thick! If you want to join the company and start selling, it's just $99 for the start up kit w/ no contract.
***My friend, Penney, is giving away a 3D Fiber Lash Plus Mascara ($29 value)!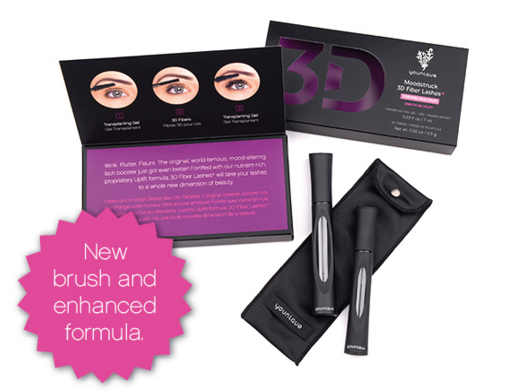 Essential Oils are ALL the rage right now and there's no bigger company than Young Living. It started small in 1993 when D. Gary Young and Mary Young developed their first organic herb farming and distillation operation. Now, the company has grown to become the world leader in essential oils and wellness solutions. The Premium Starter Kit is $160 (a $300 value) and once you're a Young Living distributor, you'll get 24% off retail pricing on all the products. My friend, Lara, joined the company a few years ago and loves the product discounts, plus the ability to sell a product she can get behind whole-heartedly.
***Click below and follow the instructions, to enter to WIN a Young Living Essential Oils Starter Kit (a $45 value) and all the items mentioned above. The total value of this prize package in over $250!!!