This is simply one of the easiest and tastiest meals I throw together for my family in about 9 1/2 minutes. Because they're worth it.

And after the Thanksgiving guests leave and you have a bunch of leftover turkey, this is a great way to use it up! Gobble. Gobble.
Here's what you need:
2 cups
cooked chicken or turkey, chopped
1 (15 ounce) can
mixed vegetables
2 (10.75 ounce) cans
condensed cream of potato soup (I only had cream of chicken on hand. Improvise, people.)
1/4 cup
milk
1/4 teaspoon
black pepper
1/4 teaspoon
dried thyme
1/4 teaspoon
dried parsley
salt to taste
1 Pillsbury® Rolled Refrigerated Pie Crusts*
*Note: I usually choose the ready-made refrigerated crusts, but I found boxes of pie crust mix for just $.25 on Manager Markdown, so I HAD to grab them.
Directions
Preheat oven to 350 degrees F (175 degrees C.) Roll one ball out to fit a 9 inch pie plate. Place bottom crust in pie plate. Roll out top crust and set aside.
In a large bowl, combine chicken, vegetables, potato soup and milk. Season with pepper, thyme, parsley
and salt to taste. Pour filling into pie shell.
Cover with top crust. Seal edges and cut several slits in the top to allow steam to escape.
Bake in the preheated oven for 25 to 30 minutes, or until golden brown.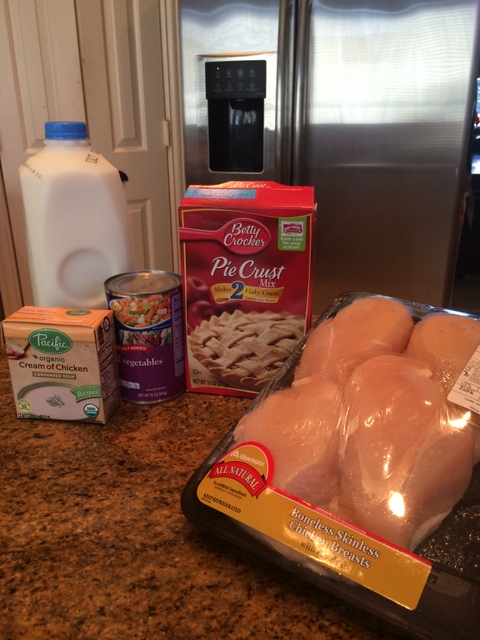 I absolutely LOVE my pressure cooker.  I was able to cook these in about 20 minutes! Plus, they retain a lot of juice and flavor, and I get some yummy broth, as a bonus.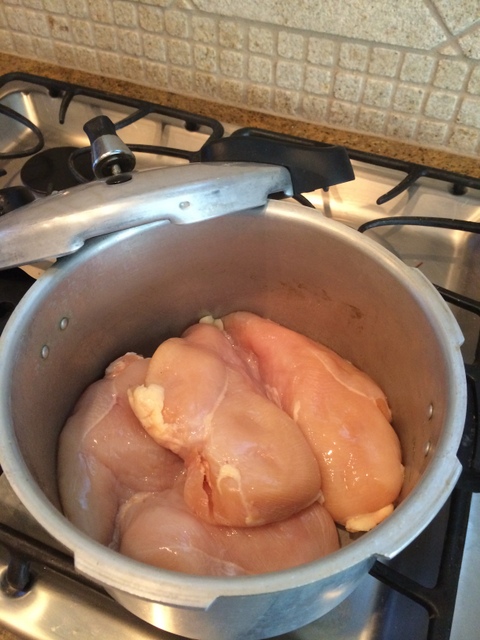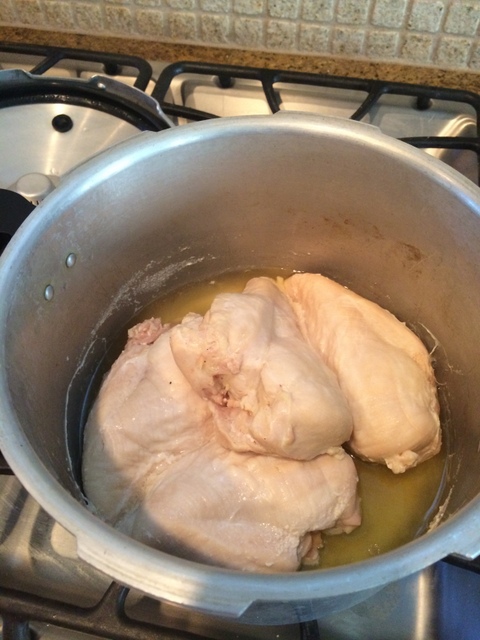 Check out this Manager Markdown score!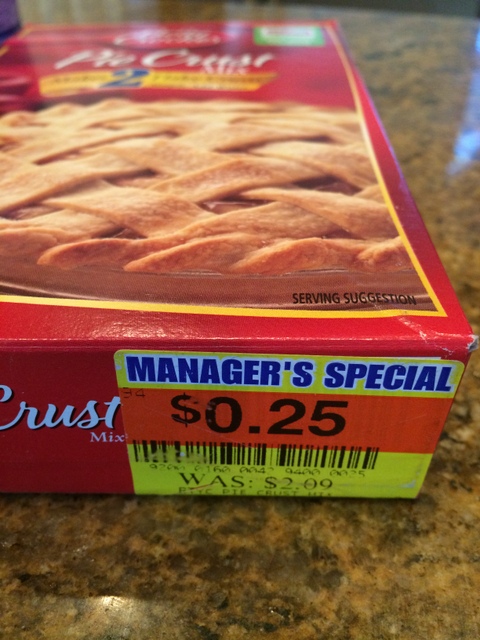 Definitely not the prettiest pie crust…but hey, it only cost a quarter!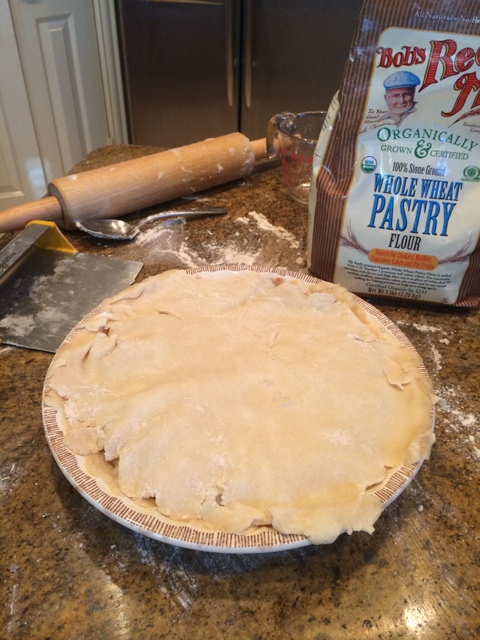 The final product…