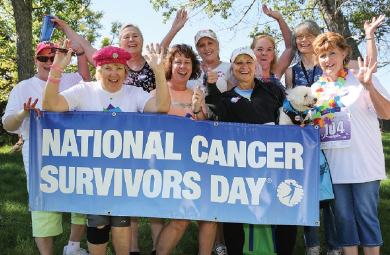 Sunday was National Cancer Survivors Day. And I'm happy to say I know many cancer survivors! I bet you do, too.
Like me, you've probably followed their inspirational journeys to beat this horrible disease and wondered… What if that was me? Would I have their strength? Would I keep the faith? Would I survive???
For over 100 years, the American Cancer Society has been helping people with cancer and their loved ones understand cancer, manage their lives through treatment and recovery, and find the emotional support they need. And best of all, everything is offered FREE to patients. 
Consider making at tax-deductible donation HERE. Any amount…even just $1…helps continue their lifesaving research, education and care. It means so much to someone fighting cancer