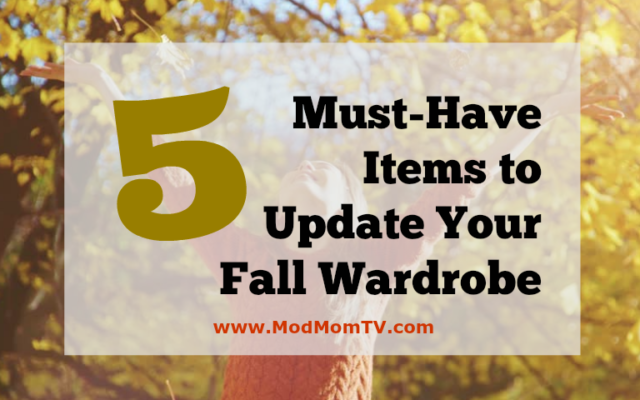 It's easy to get stuck in a clothing rut. But it's also fairly simple to give your wardrobe new life. Check out these 5 Must-Have Items to Update Your Fall Wardrobe.
Believe it or not, shoulder pads are back. But you don't need to spend $2,000+ on this little diddy over at Saks. Instead, get this Tommy Hilfiger Twill One-Button Jacket at Macy's for around $85 and you'll have a classic piece to last you many years.
Wide-leg pants are comfortable, yet still give you that "fashion-forward" look. Gap is currently offering 50% off everything online + extra 20% off with code CHEERS through 11/1), plus you'll earn $25 in GapCash for every $50 you spend thru 11/28. They've got a HUGE selection of wide-leg pants.

I predict this trend probably won't last too much longer, so don't spend a ton of money on high-quality tops. JCPenney has a good selection of affordable, blouses making this practical statement: "I got a cute top, but didn't waste a bunch of money on a shirt I'll only wear for a couple of seasons!"
Yes, boxy purses are everywhere. And Macy's tends to have sales often on Michael Kors, Coach, Dooney & Burke and more.
Classic Leisurewear
Every mom loves to be comfortable, but we sometimes we need to elevate the look so we don't look sloppy. I love the quality of Athleta, but usually NOT the price.  Be sure to check out the Athleta "Final Sale" section to find some pretty good deals right now.
And for our Dallas/Ft. Worth Readers, be sure to make plans to shop the Ladies Designer Warehouse Sale THIS weekend! It's the perfect time to add some fresh pieces to your closet and save some money, too!
The Ladies Designer Warehouse Sale is only held four times a year. I got a sneak peek last night. Check out our Facebook LIVE video HERE.