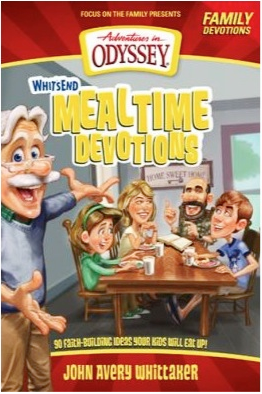 Adventures in Odyssey in the past. But thought I'd talk about it again, because it's always a lifesaver each summer!  Adventures in Odyssey is an audio series heard on radio stations around the country.  It's created for ages 8-12, but enjoyed by the whole family, with fictional, character-building dramas that teach lasting truths.
Head over HERE to find over 20 Adventures in Odyssey FREE episodes you can download and start building your library. (Tip: Look for Download this episode to your computer and play the file, then right click and select save as.)
My boys absolutely LOVE listening to Adventures in Odyssey!  I have a bunch of episodes downloaded to my old iPhone and they will sit and listen to the shows for hours.
Take a look at the picture below.
It's my boys. Sitting.
Not staring at a TV.
Sitting.
Listening.
Not punching each other.
Not asking for a snack.
Not telling me they're bored.
Just sitting.
Ahhhhh…..a little peace on earth courtesy of Mr. Whit!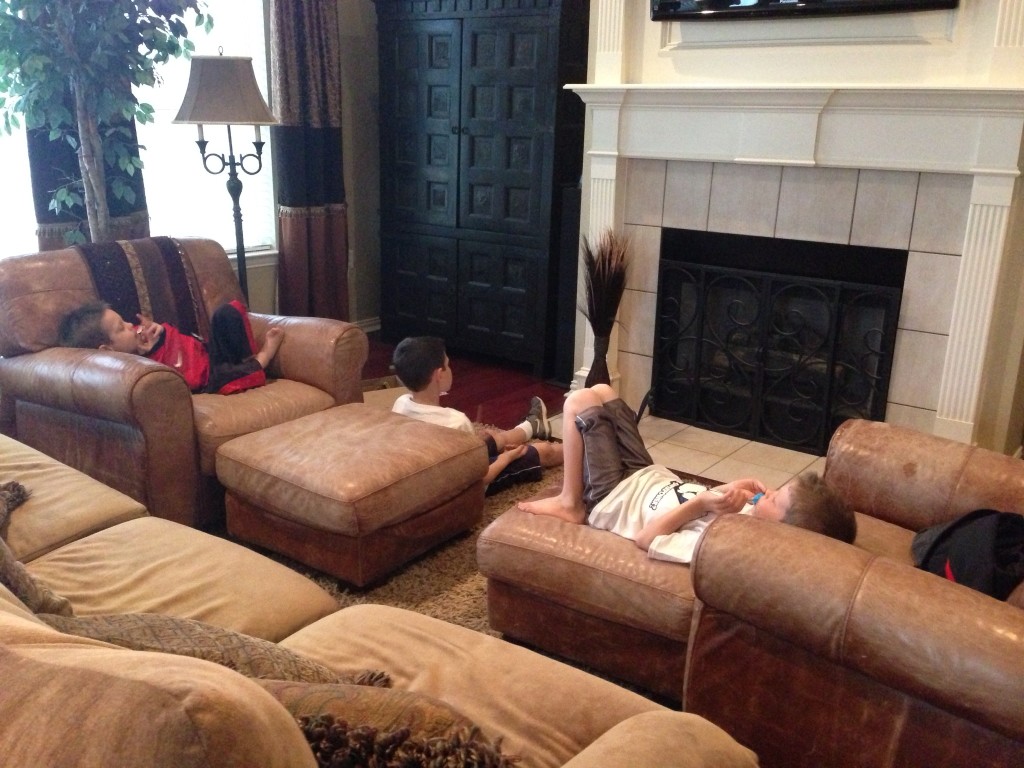 Also, you can download 10 FREE Adventures in Odyssey Mealtime Devotions for Kids!