Valentine's Day will soon be here. Yep, it's the holiday created by Hallmark and Hershey's designed to pressure people into spending too much money, in order to create a magical and date with the one we love. Oh, nooooooo!
But there's no need to break the bank. Here's my list of 5 Affordable and Creative Valentine's Date Ideas to help you save some cash and still deliver an unforgettable time with your special someone…
1. Record a love song for your Valentine with the cool app, Songify. Just speak into your smartphone, and Songify will turn your words into a song, with a melody and reprise. Head over to the iTunes Store and download it for just $2.99.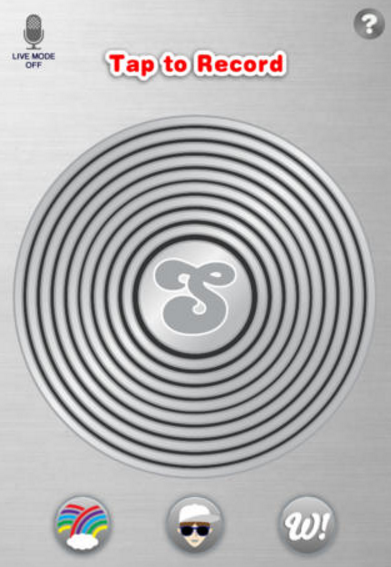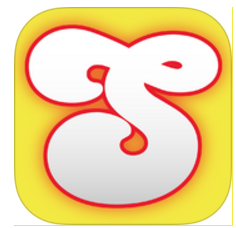 2. Go on a Grocery Store Dash! I created a fun list of advertising slogans for the food items you'll need to create a special meal. Download and print it here, then send your loved one on a race through the grocery store using only the listed advertising slogans to find and gather all the ingredients needed to prepare a romantic dinner. You'll be able to avoid all the craziness and expense of eating out on Valentine's Day, plus enjoy a nice, affordable meal at home with a fun, creative twist!
3. Find your inner child. Hit the local roller rink, playground or soccer field and challenge your Valentine to some friendly competition and childhood fun. Find out who can cross the monkey bars fastest, skate backwards or make a goal from the furthest distance. Wherever you decide to go, the two of you will have fun coming up with ideas for the challenges.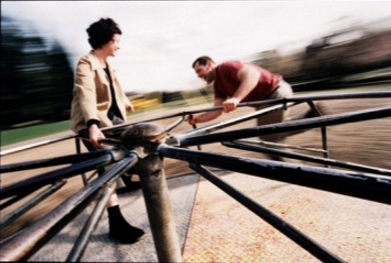 4. Create your own custom photo scavenger hunt with the FREE Klikaklu app.  It uses your phone's GPS, camera, and advanced image matching technology to help you create your very own hunt. You can retrace all the memorable places you've visited with your Valentine, like your favorite coffee shop, where you first met or just a romantic hangout spot!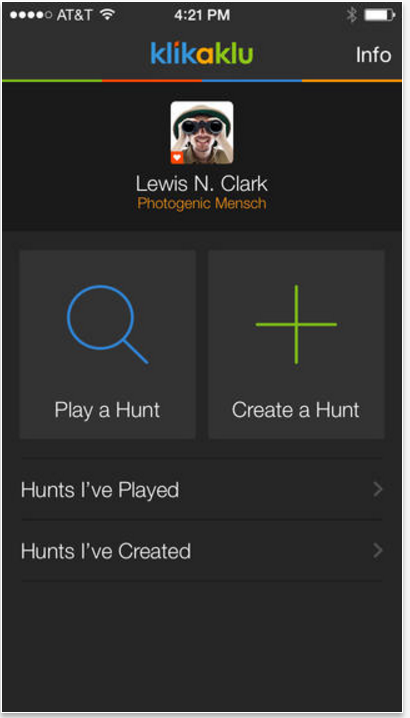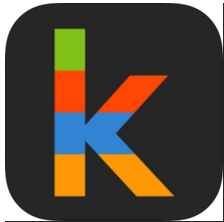 5. Get Red all over! Head to a thrift store where each of you are given a designated amount of time and money to split up and find the most extreme Valentine's outfit.  You can even decide on a particular theme (i.e. 80's high school dance, dress like a child, gaudy, vintage, etc.). And if you're feeling particularly adventurous, wear your "brand new" outfits to dinner at a local restaurant and enjoy all the attention and double-takes you'll receive!