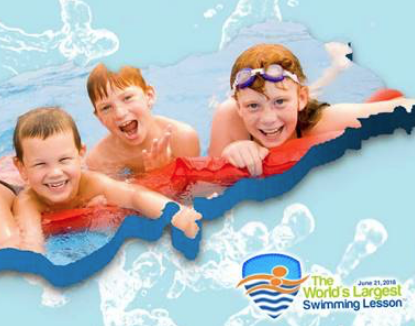 I love summer and all the time we get to spend at the pool. But my view of this fun activity changed drastically several years ago when my dear friend's 4-year-old daughter, Claire, was found unresponsive at the bottom of a pool.
You see, she had been wearing a floatation device during her older sister's swim party. But when everyone took a break for cake and ice cream, her vest was removed.
In a split second, while her parent's were taking a group picture of her sister and the party guests, sweet Claire jumped back into the pool.
No one heard it or saw it.
We think she was under the water for about four minutes.
When she was pulled out, she was unresponsive. After 30 minutes of CPR and an amazing fire and rescue crew, they were able to get a pulse.
But the damage had already been done.
Claire suffered an anoxic brain injury (total loss of oxygen to the brain) and eight years later, she cannot walk or speak. You can read more about her HERE.
So why did I tell you that story???
Because drowning is the second leading cause of unintended, injury-related death for U.S. children ages 1-14.
And as parents, we may tend to rely too heavily on Puddle Jumpers for our young toddlers.
Research shows the risk of drowning can be reduced by 88 percent if children participate in formal swimming lessons between the ages of 1-4.
If your kid doesn't know basic techniques (i.e. how to float on their back, flutter kicks, treading water) they are in danger of experiencing an accident like Claire's.
The World's Largest Swimming Lesson™ was created by the World Waterpark Association to help build awareness about the fundamental importance of teaching children to swim in order to prevent drowning.
This year, on June 21st, you can participate in the World's Largest Swimming Lesson and get FREE Admission to waterparks nationwide. During the event, water parks, pools and other aquatic facilities around the globe will host lessons simultaneously at 10am (CST) in an attempt to break the Guinness World Record for the NINTH time!
Go here to find a participating location near you.
You MUST pre-register with whichever location you choose.  Spaces fill up fast!
My boys have participated at NRH2O WaterPark in the Dallas/Ft. Worth area for the last few years. It's awesome! We get FREE admission to the water park (reg. $25.99 each!) and FREE Chick-fil-a breakfast biscuits.
Here's our group pic from last year. And yes, that is my son placing antlers on some random kid's head. So proud!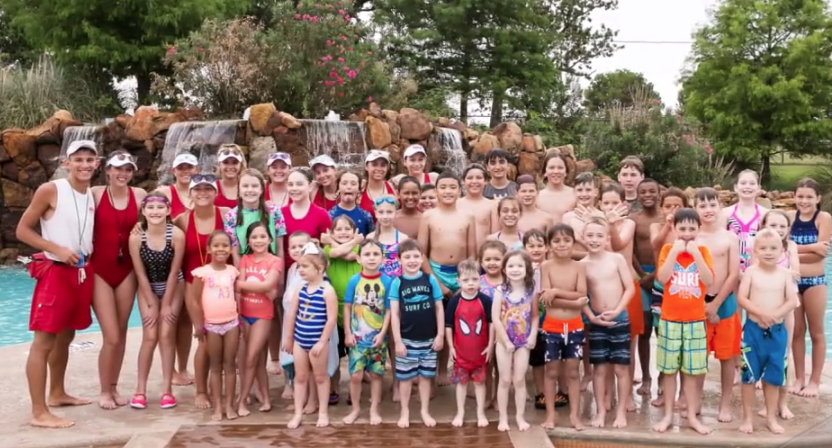 And the best part??? After the short 45-minute lesson, we enjoyed the entire water park for the rest of the day.  This is definitely one of my favorite freebies each year!