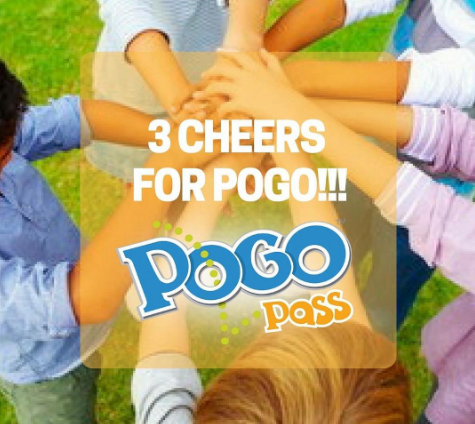 I've told you before that Pogo Pass is my FAVORITE way to get the best deal on family-based entertainment in D/FW. That's because when you use my exclusive promo code MODMOM to get 60% off making  the pass only $39.98!
Even better, in the last few weeks, Pogo Pass has added FOUR new venues:
Dr Pepper Starcenter (2 FREE visits for ice skating)
Amazing Jake's (2 FREE visits…includes pizza buffet!)
North Texas Outdoor Pursuit Center (3 FREE visits…rock climbing, baby!)

Strikz (4 visits; choose a $5 Game Card, 1 game of Laser Tag or 1 game of Bowling)
If you take advantage of all 40 visits to the best venues included on the Dallas/Ft. Worth Pogo Pass (like the Ft. Worth Zoo, Urban Air, Mountasia, Hawaiian Falls, Dallas Children's Aquarium, Pump it Up, Putt-Putt and MORE) you're basically paying $1 per visit. That's CRAZY!!!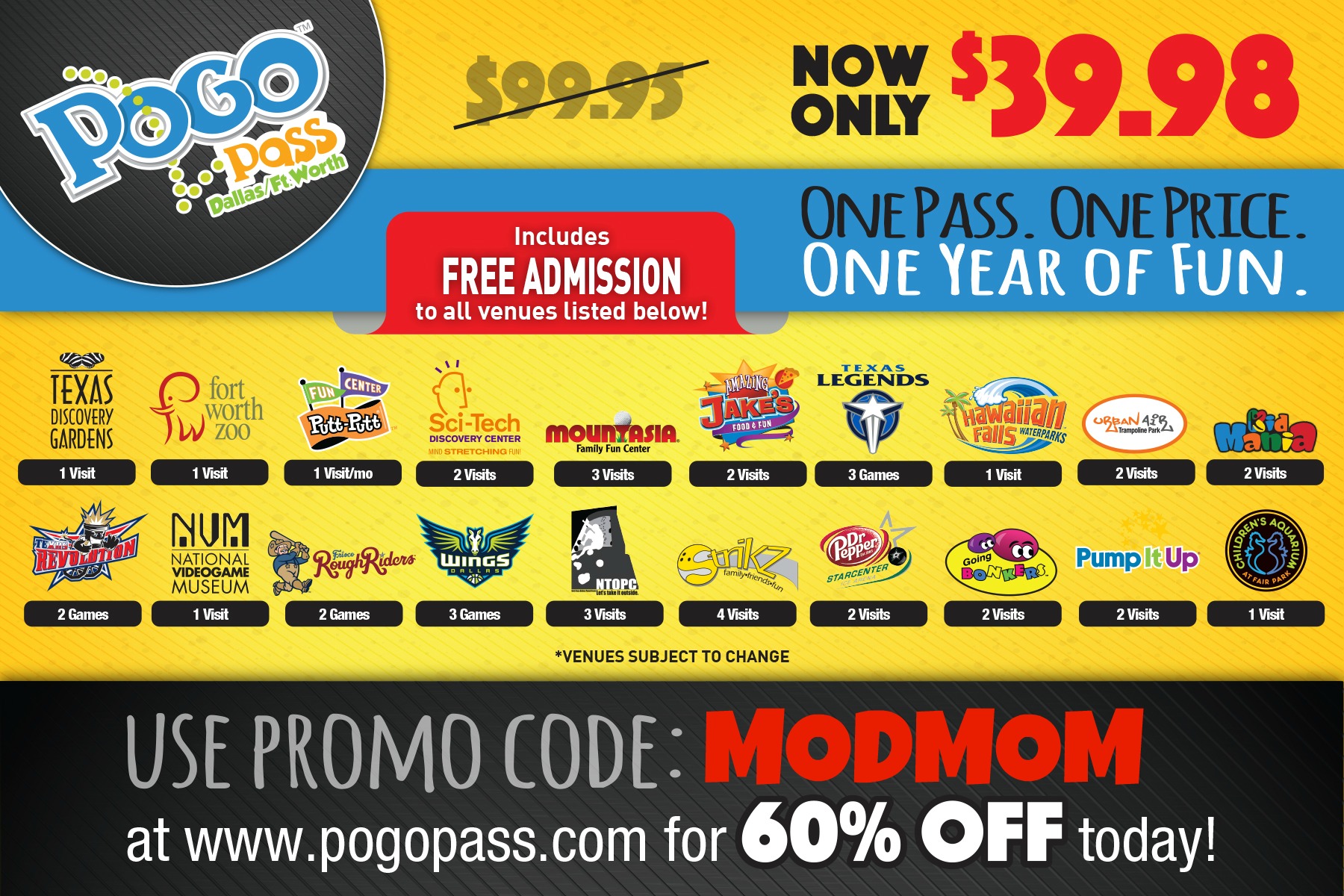 Want to WIN a Pogo Pass Family 4-Pack??? Enter your email address below…and be sure to follow the steps to earn bonus entries!
Contest ends Wednesday, May 10 at 11:59PM (CST). Winner will be selected by random drawing.
Prize value $399.99!
The PogoPass is also available for other cities. If you're traveling to Austin or San Antonio, be sure to check out the venues included for those areas.