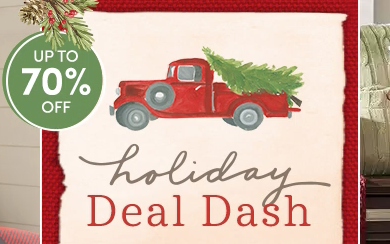 There's no need to wait until AFTER Christmas to get good deals on holiday decor items. Wayfair is having a Holiday Deal Dash sale with savings of up to 70% off Christmas trees, decor, trimmings, ornament, outdoor lights and even furniture!
One of my favorites…if you buy 5 of more ornaments, they're only $5 each (Reg. up to $24.99)!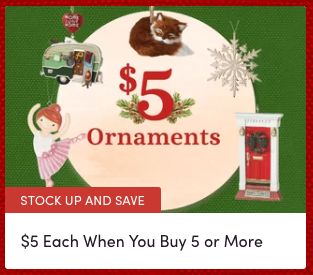 Just go HERE and enter your email address to get access to the sale. NOTE: Remember to always use a secondary email address when joining emails lists, so your primary email inbox doesn't get flooded with marketing messages every day.
And when shopping around, be sure to sort by "price low to high" to find the best deals. Here are a few things I spotted…