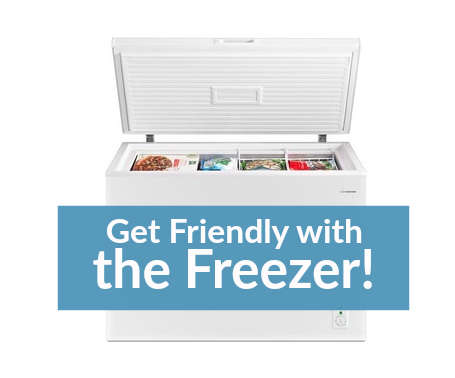 I've been telling readers for years how our freezer is my family's biggest money saver. Wanna know why??? Watch my video below and an old Good Morning Texas segment HERE.
And right now, Best Buy has this Insignia™ 5.0 Cu. Ft. Chest Freezer for only $99.99 (Reg. $169.99) and the Insignia™ – 7.0 Cu. Ft. Chest Freezer – White for $159.99 (Reg. $199.99)
An extra freezer will more than pay for itself in no time at all. Trust me!