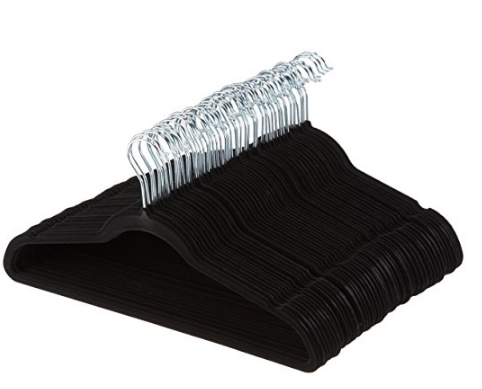 I don't know what it is about January that makes us want to clean, declutter, purge and organize, but I feel like that's what a lot of you are doing this week.
One of the biggest stressors for me is my closet. It's jam-packed with way too many clothes and looks chaotic and junky with all those plastic freebie hangers from retail stores and wire hangers from the dry cleaners…
If you're in the midst of a closet reorganization, I highly encourage you to get this 50-Pack of AmazonBasics Velvet Suit Hangers for $17 (Reg. $23.9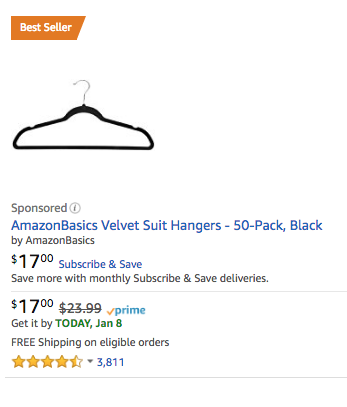 9)…that makes each hanger only $.34! 
Velvet surface and notched shoulders to prevent slipping

Ultra slim profile to maximize space in your closet

Sturdy design can hold up to 10 pounds

Ships in Certified Frustration-Free Packaging

Product Dimensions: 17.5 x 0.21 x 9.25 inches (LxWxH) ; 2.04 ounces
It qualifies for FREE Super Saver Shipping on orders of $25+ or get a FREE 30-day trial of Amazon Prime and enjoy FREE 2-Day Shipping.
I have many velvet hangers in my closet and I get all warm and fuzzy inside when I see them hanging there all fancy and orderly.