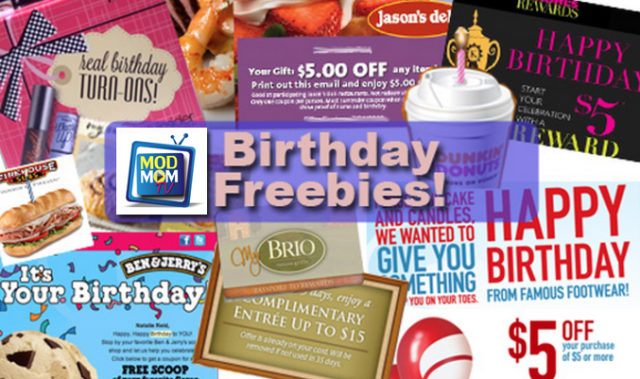 July is my birthday month, so each day, I'll be featuring a great freebie you can score.
Today in Dallas, it was a remarkable 70 degrees at noon…it's normally around 100 degrees this time of year! So, we took advantage of the fact that we could go outside and not burst into flames and headed to the patio for lunch.  I redeemed my Grimaldi's birthday coupon valid for a FREE 1-topping Large pizza ($18 value) and choose to share the birthday love (and calories) with my brood of boys.
Go HERE to sign up for the Grimaldi's eClub and you can score a FREE pizza coupon on your birthday, too.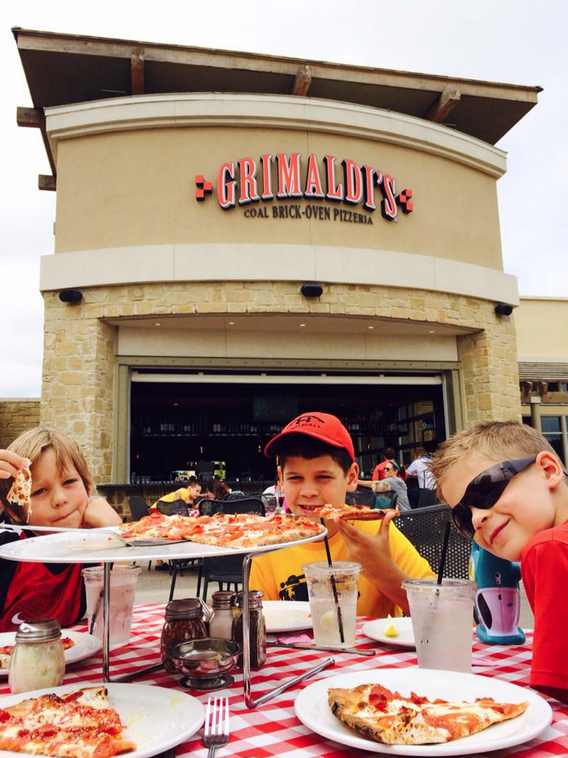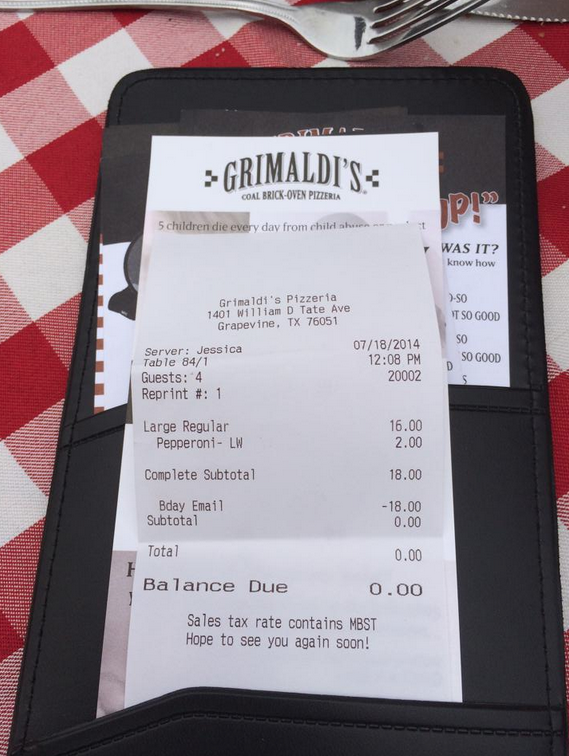 Want MORE Birthday Freebies???
Head over to our HUGE List of Birthday Freebies!! Be sure to sign up and join the eClubs of your favorite restaurants and retail stores now, so you can score some great freebies when your birthday rolls around.