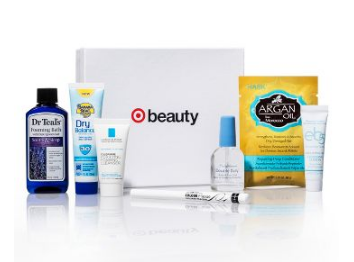 The Target April Beauty Box is now available for just $7 w/ FREE Shipping (a $25 value). And if you're a Target REDCardholder, you'll get an extra 5% off…making the final cost just $6.65 shipped!
These sell out every month, go HERE now and get yours now before it's gone. Limit of 1 box per order.
This month choose the Zen Beauty Box and/or this Naturals Beauty Box. Limit 1 of each box per person.