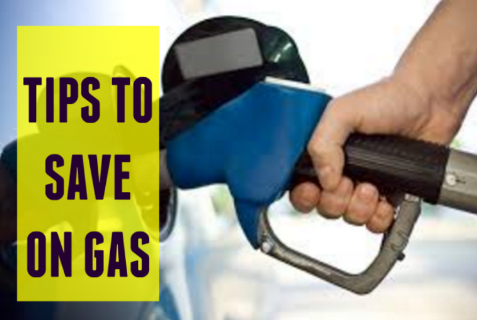 Don't you just love grocery store gas rewards programs? The fact that buying food (which we'd do anyway) also helps us save money at the pump makes me all giddy inside. 

And now, Albertsons is launching a new Gas Rewards program and Tom Thumb is expanding their Gas Rewards program at participating Chevron and Texaco locations where you can redeem up to 20 cents per gallon in Gas Rewards.
Even better, you can save up to $1 per gallon at Tom Thumb and Albertsons gas stations.
The program is simple! For every 100 Reward Points earned by shopping at participating D/FW area Albertsons and Tom Thumb stores, you'll get a 10 cent-per-gallon Gas Reward. Just be sure to enter your registered phone number when you check out to automatically earn your Reward Points.
Here are some ways to earn:
Customers receive one point per $1 spent on eligible grocery purchases.
Customers receive two points per $1 spent on qualifying gift cards.
Customers receive one point for every out-of-pocket cost dollar spent on pharmacy, including co-pays.
Not enrolled in the Gas Rewards program? Download the Tom Thumb or just for U® app, available for iOS and Android devices. You can also enroll online at TomThumb or Albertsons. Existing Tom Thumb Rewards Card members can also redeem points using their Reward card or phone number.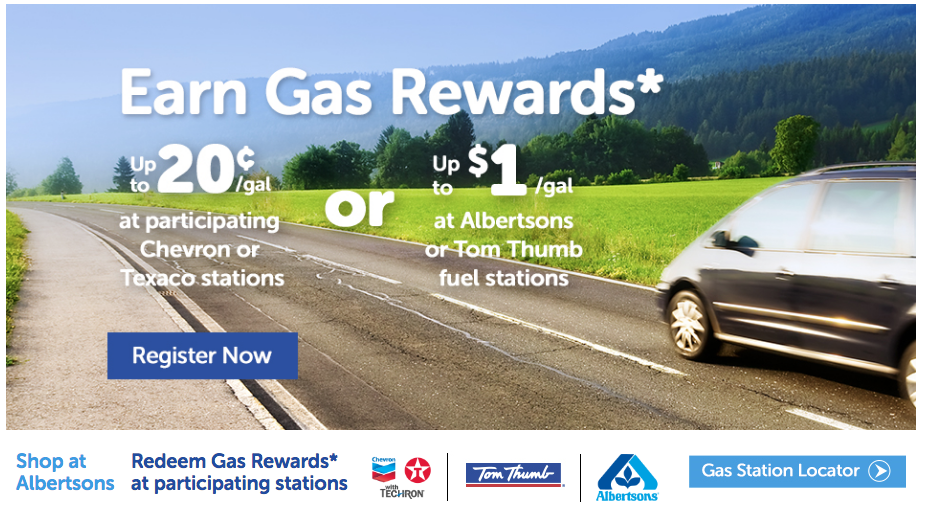 Here are some more tips to help you save money on gas:
Slow Down – For every 5 mph you reduce highway speed, you can reduce fuel consumption by 7%.
Lighten Up – For every 100 extra pounds you're carrying around, you'll lose 1-2% fuel efficiency, so empty your trunk and remove unnecessary cargo.
Buy Early – Buy gas early in the week. Prices typically rise between Wednesday and Saturday, but stay lower during the early days of the week.
Turn it Up  – When at the pump, before removing the nozzle, turn it upside down to get an extra 1/2 cup of gas that's stuck in the hose!
Park in shade – The warmer it is, the more gas that'll evaporate.
Use an App – Gas Buddy or Waze help you find the cheapest gas near you.