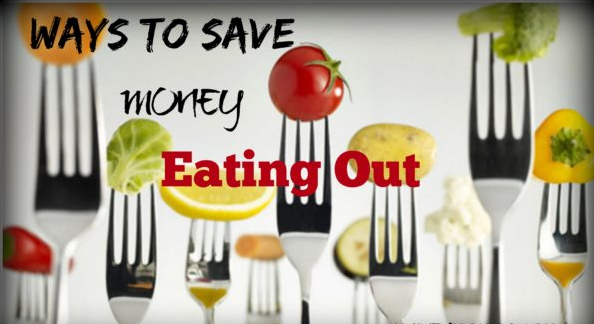 Eating out can get expensive for a family!  But with the kids and parents running around from event to event, eating out is sometimes a necessity. And let's admit it, it's nice eating out because there is no prep time, no dirty dishes and no menu planning.
Ways to Save Money Eating Out
Here are some obvious and not so obvious ways to save money eating out: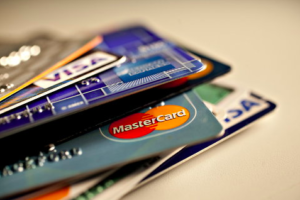 Use the Right Credit Card
Use a cash back credit card when eating out. Getting 1-2% back may not sound like much, but the savings add up when combined with these other strategies.
Dine midweek and Early-bird specials (i.e. late lunch)
Weekends means crowds.  Many restaurants try to entice customers to dine on slower nights midweek by offering specials that can save you a lot of extra money.  Geno and I often have date nights during the week as it is less expensive eating out and cheaper getting a babysitter!
Eating before 6 p.m. can save you money with early bird specials! Most are available to all customers and offered at many dining establishments.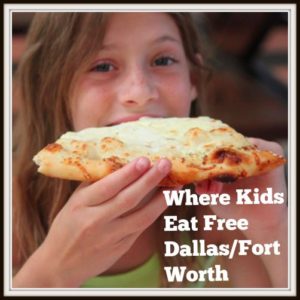 Kids Eat Free
Take advantage of the kids eat free offers all throughout the week.  That can be a great savings when you just have to pay for adults.  We have a full run down of places where kids eat free!
Eat Out on your Birthday
Check out these places that give you free stuff on your birthday. Free food ROCKS!
Eat at the bar or eat appetizers and sides
A number of restaurants offer a special bar menu that is considerably cheaper than the regular menu. Also, many restaurants offer a happy hour every afternoon, which includes drink specials and appetizer deals. You'll also find appetizers and sides for your meal can end up to be much cheaper as well!
Sign up for emails and text alerts
Many restaurants offer email or text programs. When a restaurant offers these programs, make sure and sign up. Often, the best discounts can be found in this way.
Discounted gift cards
Mid-priced restaurants are becoming more and more promotional in recent years in an attempt to get customers in the door. Some chain restaurants, are directly discounting their gift cards as a backdoor way of lowering menu prices. Keep an eye out for offers like a $100 gift card discounted to $80. Another option is to take advantage of gift card programs like Tom Thumb where you get extra gas rewards for buying the gift card.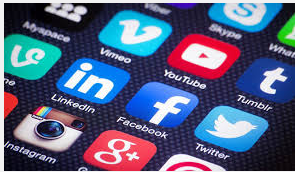 Get social
Follow the Facebook page or Twitter feed of your favorite restaurants and eateries. Many post exclusive deals and coupons, so give these social media outlets a quick glance before heading out the door.
Use coupons
Search for a discount or coupon online. After all, there's no sense paying full price for your next meal when a coupon is available for the taking.
Search For The Discount & Local Offers
Many sites such as Groupon offer discounts on popular restaurants in your area that you can widen your palate with new options in eating out.  Many restaurants also offer discounts to senior citizens, teachers, military personnel, college students, kids/toddlers, and others.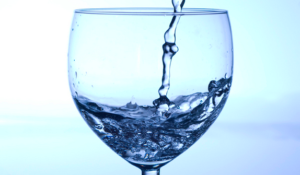 Drink water
Restaurants depend on the profit from sodas to help them make money. On average, a soda or tea costs about $1.75 – $2.00 not including tax. Instead of ordering soda, drink tap water with your meal. You will be healthier and your wallet will be heavier.
Dine out for lunch
Lunch menus are 25% cheaper than dinner menus.  Eat your BIG meal at lunch and smaller servings/meals at dinner.
Skip Dessert
Unless you have a coupon or free dessert, skip it!  Dessert is the often most expensive part of the meal.
Know the Management
Some of the best deals happen at any restaurant when you eat there frequently. Make sure and visit with the management each time you go into the restaurant. They will appreciate your regular business and often give you additional discounts or free food as an award.
Happy Hour Specials
Some restaurants give you deals like 1/2 off appetizers or reduced-priced meals during certain parts of the day (typically from 5 – 7 PM).

Get It To Go
To avoid paying an 18-20% tip on your bill, get the food to-go from the restaurant and eat it at home.  You should ALWAYS tip at least $1-3 dollars though on your to-go bill though!
Make It A Tapa Party
If you are with friends, have everyone order an appetizer or salad for everyone to split on separate plates and then divide the check by the total amount of people.
Share a large meal
Take advantage of big portions by splitting one with a dining companion.
Frequent Eaters Discounts
Many chains offer discounts to diners who eat there often. Keep these cards in your wallet or purse so when you decide to eat there at the last moment you have the card handy.
Eat beforehand