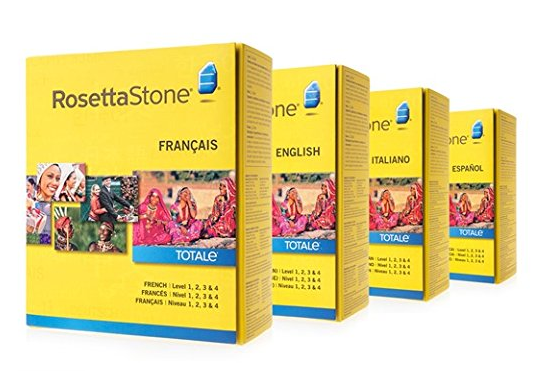 If you've been wanting to learn a new language or maybe have a kid headed off on a backpacking trip across Europe, Target has dropped the price of  Rosetta Stone Levels 1-4 to only $124.99 (Reg. $249.99).
Useful phrases to learn using Rosetta Stone:
1.) "Where is the bathroom?"
2.) "Please, I need a bathroom RIGHT NOW."
3.) "Never mind, it's too late for a bathroom. Where is the laundromat?"
Choose from a variety of languages like, Spanish, Italian French, German and more!
FYI…Woot also has it at this price, but available TODAY ONLY.