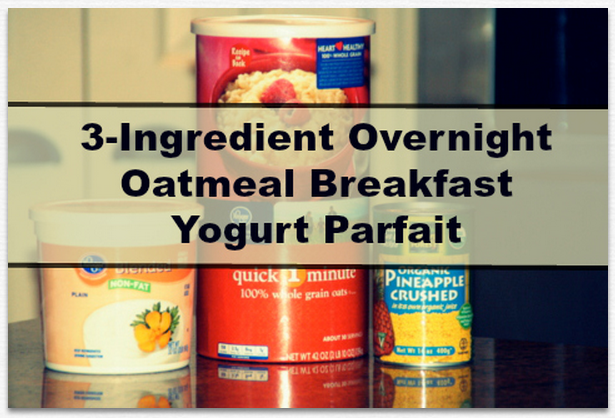 This quick, healthy and cheap breakfast concoction is a family favorite. In a bowl, I mix together three ingredients the night before, cover it up and place it in the fridge. By letting the oats sit overnight in the yogurt, it softens them; creating a creamy parfait ready to be devoured the next morning.
3-Ingredient Overnight Oatmeal Breakfast Yogurt Parfait
1 – 32 oz. container of plain yogurt (you can use Vanilla yogurt if you need extra sweetness)
2 cups oatmeal, uncooked (you can use quick or rolled – just do not use packets!)
1 can crushed pineapple, undrained
Optional – 2/3 cup sliced almonds or other nut of your choice
Step 1: Gather your ingredients.
Step 2: Mix ingredients together.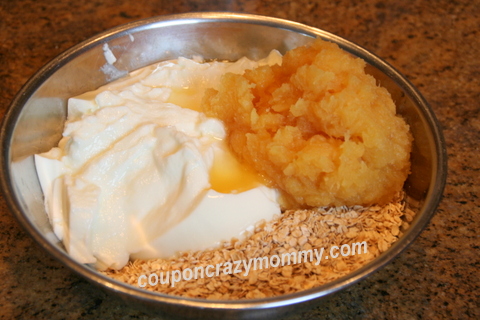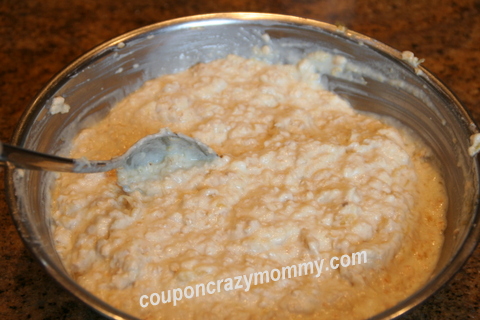 Step 3: Cover and refrigerate overnight.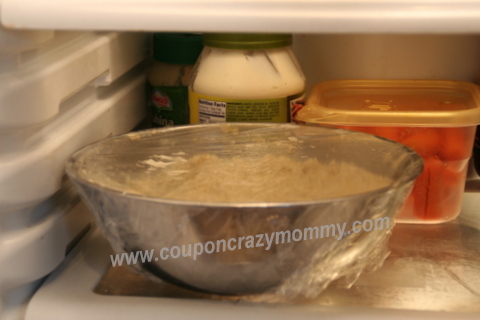 Step 4: Wake up knowing a healthy breakfast is already prepared and waiting in the fridge!   😆
Stir before serving. If it is too thick, you can add a little milk. I like to top mine with fresh berries or bananas and a sprinkle of cinnamon.
Any leftovers can be stored in the refrigerator for up to two weeks OR until the expiration date of the yogurt.