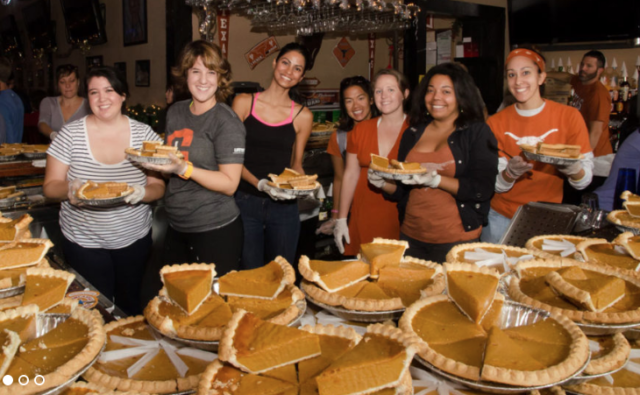 If you know someone who needs a meal this Thanksgiving, head over to the Operation Turkey website and make a request. Each meal will contain turkey, stuffing, vegetables, pie, and a drink.
You can also sign up to volunteer. Get your entire family involved to teach your kids gratitude and show how they can be used to bless others this Thanksgiving.
Operation Turkey will hand-deliver more than 50,000 meals to the homeless and less fortunate in communities in CO, GA, NM, NC, TX and VA between 10am and 1pm on Thanksgiving day.
In 2000, Richard Bagdonas handed out one meal in Austin, TX to a homeless gentleman in a wheelchair on 6th Street. Now, 17 years later, Operation Turkey is more than 20,000 volunteers strong working together to ensure everyone receives a warm meal on Thanksgiving Day.