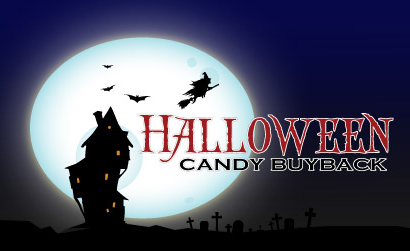 Ever wonder what to do with all that leftover Halloween candy your kids collected while trick-or-treating?!? Of course, AFTER you carefully pick out all the Twix and KitKat for your own secret stash, you can get rid the excess candy and also make some money with the Halloween Candy Buy Back program.
It's a program where over 2,000 dentist offices give kids $1 per pound for their unwanted candy. The candy is then shipped by Operation Gratitude to U.S. military members who are deployed.
This is a great way to serve our service men and women, earn some cash…and save your children's teeth.
Go here and enter your zip code to see what local dentist offices are participating.
O Magazine even featured this cool program. If "Queen Oprah" approves, it must be good!