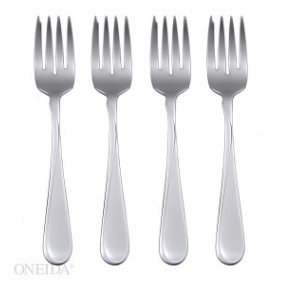 I don't know how it happens, but the prongs on our forks always seem to get bent…so frustrating! I'm pretty sure I can blame it on our three boys, but I have no proof. It might just be time to get some new flatware.
And right now, Oneida is offering Buy One Get One FREE Flatware when you use promo code BOGO at checkout!
Shipping is a flat rate of $2.99. That's nice.
Offer valid on sets of 4 through Thursday 1/26/17 at 11:59 PM EST.