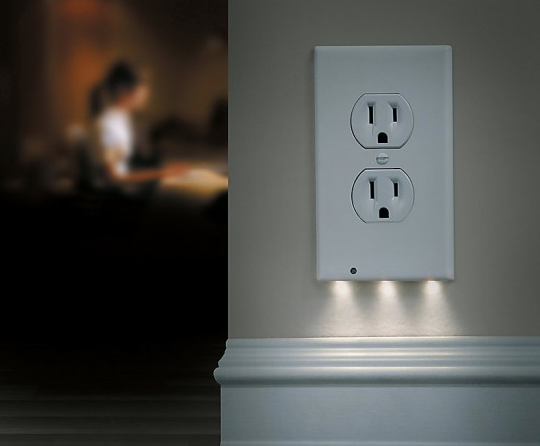 Here's a brilliant invention to make your kitchen look fancy…and also help you not break a toe in the middle of the night!
GearsXS has this Night Angel 3 LED Duplex Night Light Outlet Cover for just $7.99 (Reg. $20) w/ FREE Shipping!
As a price comparison, It's currently selling for $15.77 on Amazon.
Description
Illuminate dark spaces while keeping your outlets free with the Night Angel 3 LED Night Light Outlet Cover. Install this outlet plate in a matter of seconds with no wires, batteries, or mess. Perfect for bathrooms, hallways, kitchens, and stairways, the 3 built-in LED lights automatically turn on and off to save you from illuminating an entire room in the middle of the night.