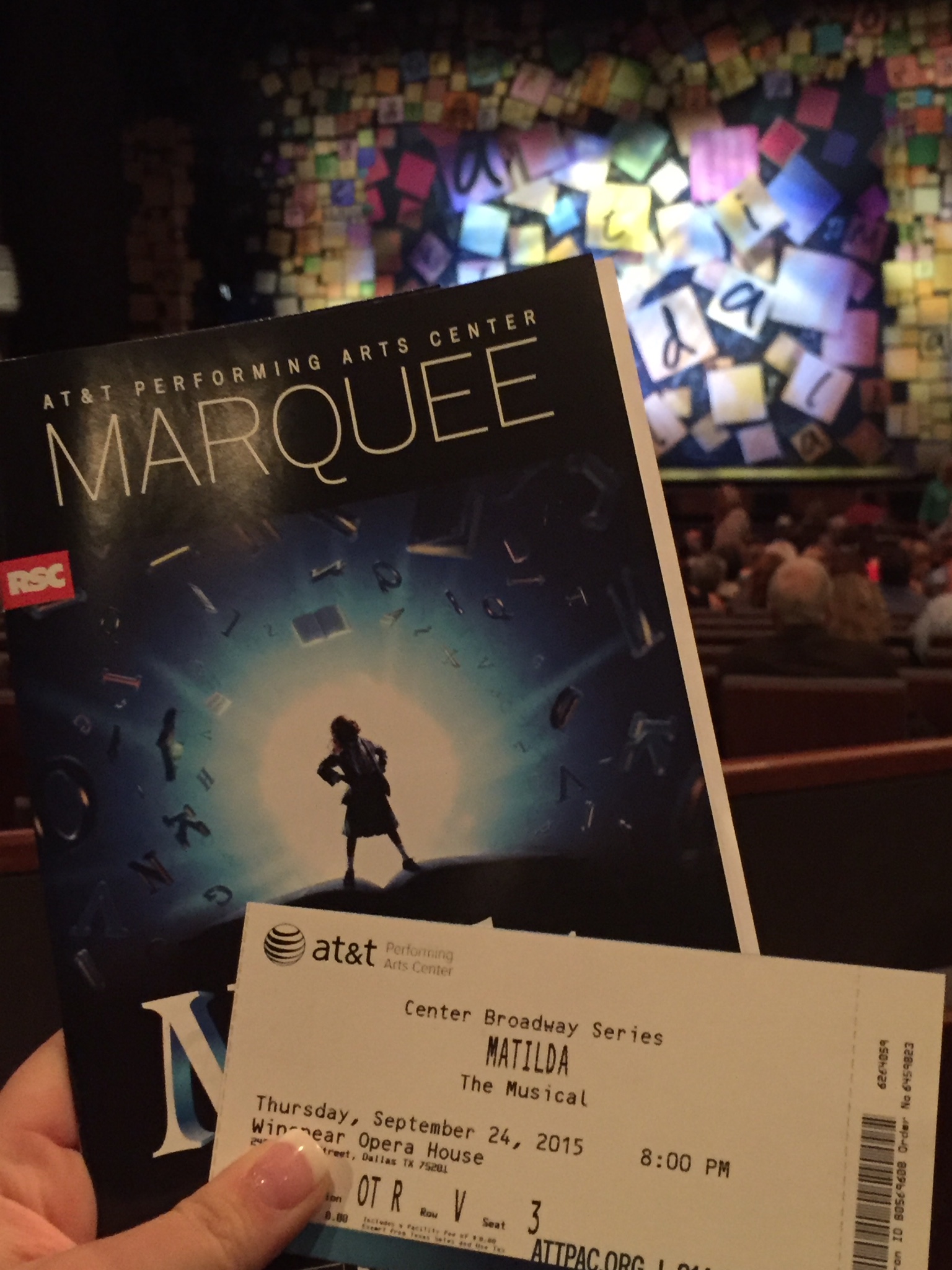 This week, at the WFAA studios for my "Good Morning Texas" segment and I got to meet Mabel Tyler, one of the little girls playing "Matilda" in it's first national tour. She was just adorable.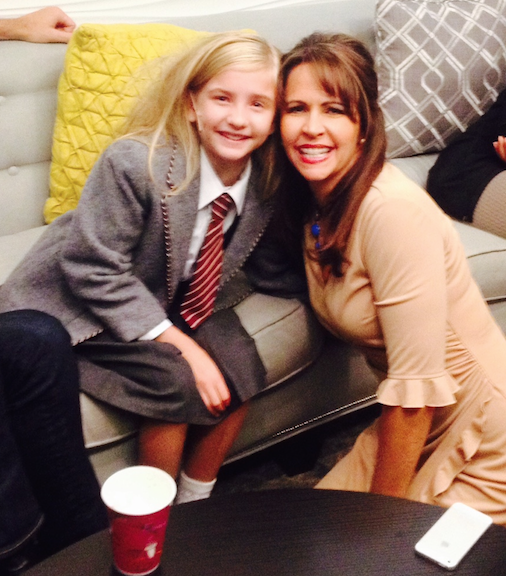 Watch her performance below.
I was so impressed by her that I wanted to see more. And last night, I stepped out of my mom uniform (i.e. shorts and a tank top), tossed on a cute, new designer jumpsuit I got at Half-off-Half and headed to the beautiful Winspear Opera House in downtown Dallas.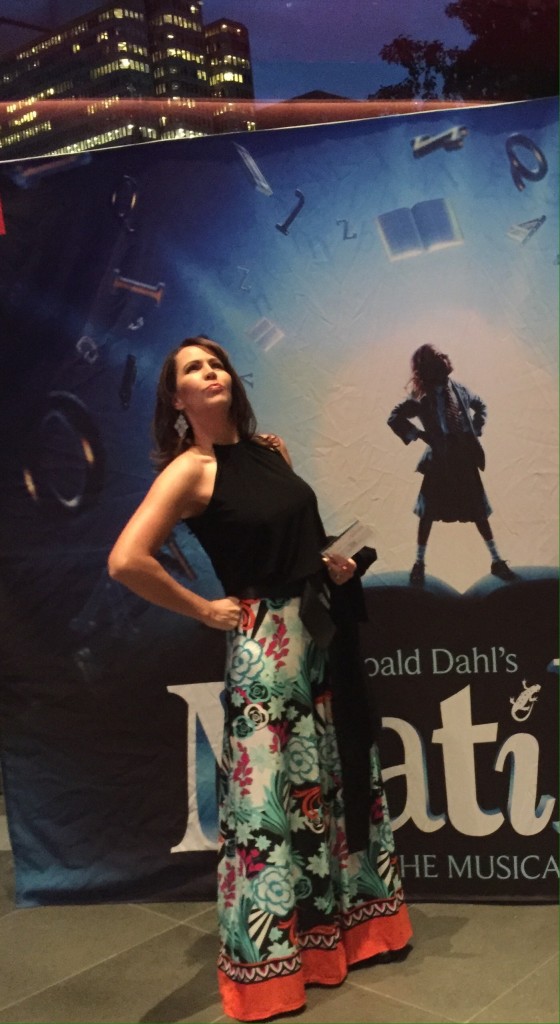 The entire show was fabulous. I'm a theater nerd, so I always appreciate musical productions, especially the technical elements. "Matilda" did not disappoint! And although little Mabel Tyler didn't perform at the show last night (they have three actresses each playing the part on separate nights because it's such a HUGE role), I throughly enjoyed the entire cast.
My only complaint was that I missed a lot of the dialogue due to the British accents. The cast is American, but the British accent has been retained to keep it more like the original.  I guess I'm one of those thick-skulled, waxy-eared Americans that needs the show to be de-Britished to make it more enjoyable.
It's still a wonderful production and perfect for the entire family…although it runs a little long, so younger kids might not make it past the first act.
"Matilda the Musical" presented by AT&T Performing Arts Center is at the Winspear Opera House through October 4th. For tickets and showtimes log onto www.attpac.org.