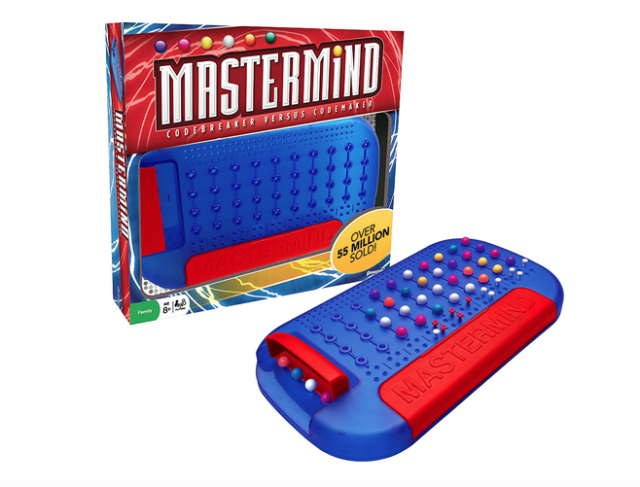 Want to add a new game to your collection? Walmart  has this Mastermind Strategy Game for only $6.97 + FREE Pickup (Reg. $16.99)! 
As a price comparison, it's currently selling for $14.99 on Amazon.
Mastermind is one of the world's most popular games- it's easy to learn and fast to play, and with more than 2,000 possible codes it's different every time. The Codemaker sets a secret code, then the Codebreaker tries to match the code using logic, deduction, and maybe even a little bit of luck. After each move, the Codemaker must give clues that help the Codebreaker. Can you crack the code in 10 moves or less.. and can you come up with a code that will last for 10 moves?
Get it HERE.