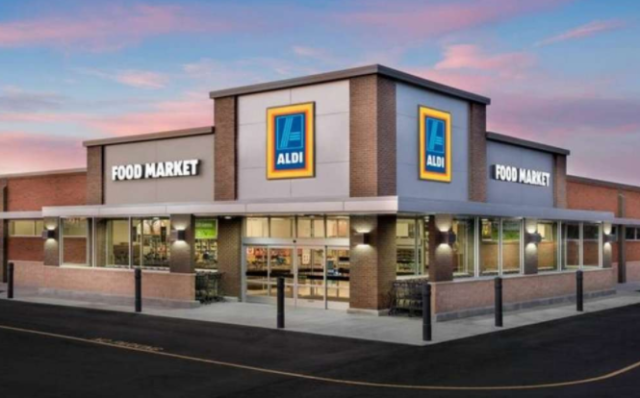 Instacart is a game charger for those of you who LOATH going to the grocery store.
What is Instacart, you ask???
It's a same-day grocery delivery service that sends a personal shopper to your local store (like Whole Foods, Costco, Kroger, etc.) to pick up and deliver your online order.  Wow, life is so easy now. Take that Laura Ingalls!
And you can use my promo code NREID1241A9 to get $10 off your first order. Plus, delivery is FREE for first-time Instacart customers.
OR even better….
Aldi is now offering delivery service in select areas via Instacart. It's currently only available in Atlanta, Dallas (yea!), and parts of California. If you're in one of these areas, you can use coupon code C20DFW8 to get $20 off your first order of $35 or more…which means you can get $35 worth of Aldi items delivered to your door for just $15!!  Code valid through 1/31/2018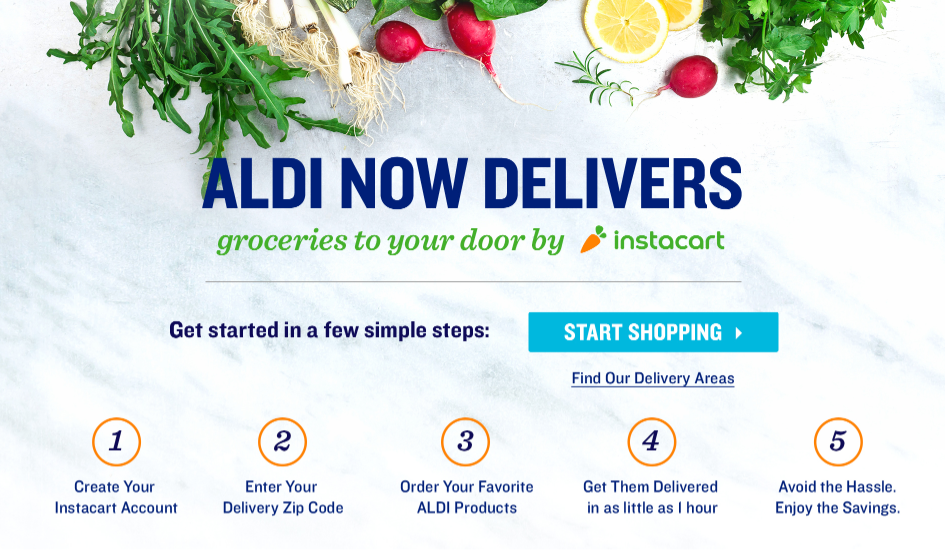 Yesterday, I did a quick Facebook LIVE to show you what I bought from Aldi. (And please excuse the shaky hands of the 9-year-photographer and my wacky hair! I was headed out the door for dress rehearsal, but wanted to share my haul with you.)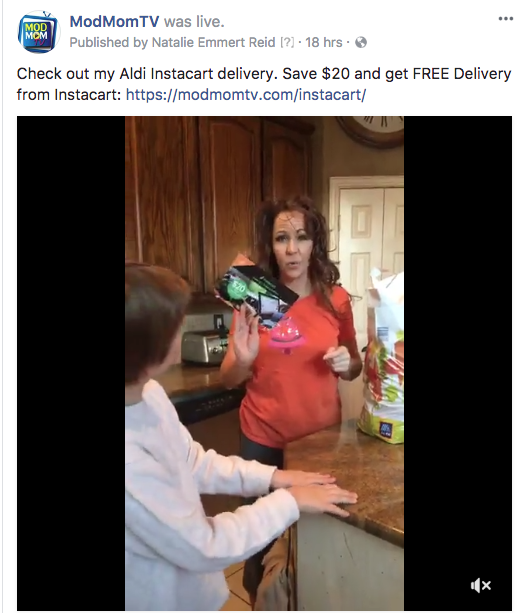 Here's info from the first time a used Aldi and Instacart…
One of my FAVORITE items at Aldi is the 100% pure Maple Syrup. Look at how I got FIVE 12oz bottles for just $3.84 each (Reg. $7.49):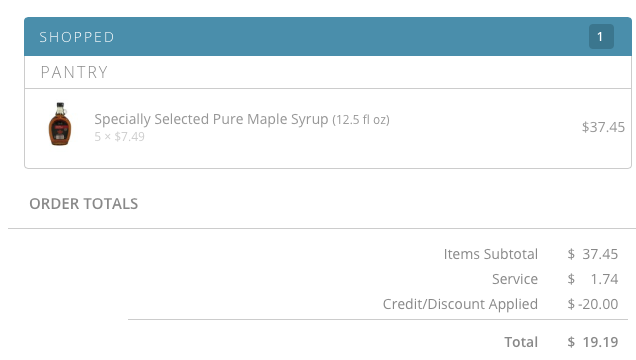 In a little over an hour, Scott showed up at my door with this sweet nectar from heaven….
Also, here's a recent article on how Instacart has added a "service fee" which you can easily delete. I totally missed this before I placed the order. Dangit! Keep in mind, this service fee DOES NOT go to your delivery driver. Instead, you can tip in cash (which I did) or wait for the follow-up email and add a tip via your account.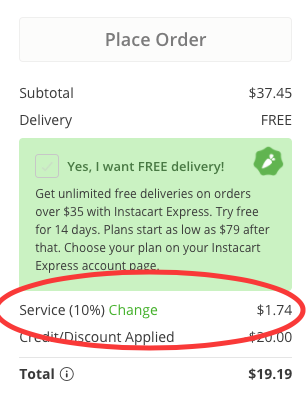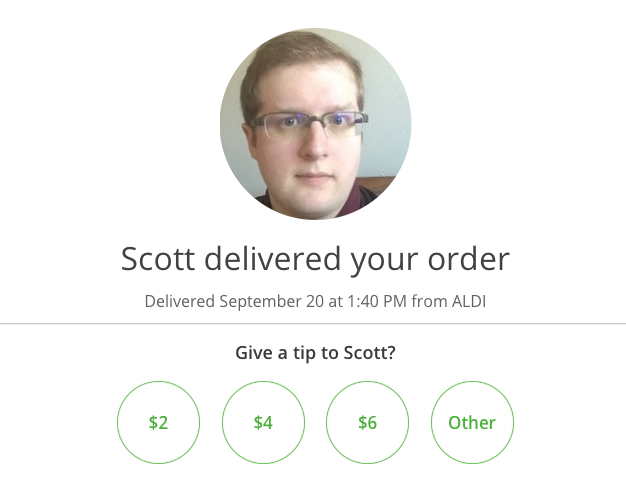 What do you think? Are you going to give it a try?? It's hard to pass up a FREE $20 Aldi credit!