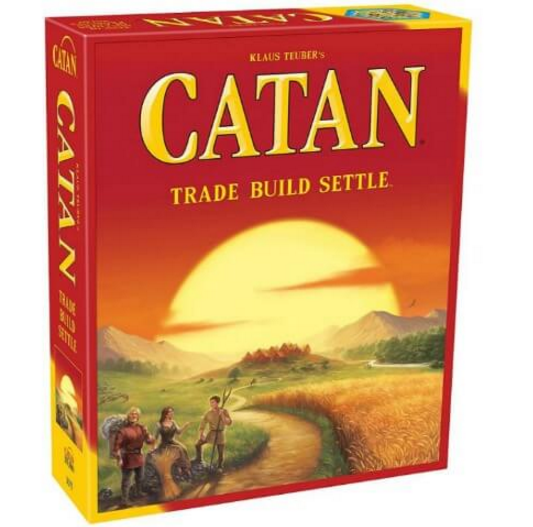 One of my family's favorite games is Settlers of Catan. It's a great strategy game….even our 9-year-old LOVES it.
And it's usually pretty pricey, but right now on Amazon the Catan 5th Edition Board Game is only $27.49 (Reg. $48.99).  This is the BEST PRICE it's ever been! Get it now before the price jumps back up.
Already have Settlers??  Then get the expansion set City and Knights!  My brother and his kids have this and we pay it whenever we get together.