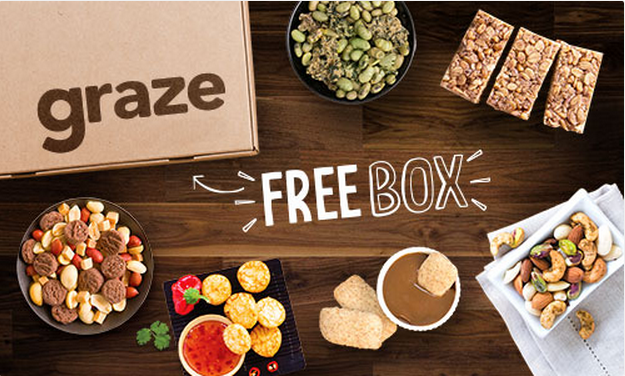 If you're trying to eat clean, healthier foods, check this out. Right now, you can get a FREE Graze 4-Snack Sampler Box w/ FREE Shipping!
Each Graze box is made up of perfectly portioned snacks customized for each individual based on taste preferences and dietary requirements. Available as a weekly or bi-weekly delivery nationwide to your office or home. Several different box options that showcase our assortment of 100+ snacks including the Variety Box, Sharing Box, Calorie Count Box, Sugar Count Box, and more.
***Keep in mind, Graze is a regular service, but you can change or cancel your orders at any time. 
Want to learn how to eat healthy AND save money?  Read the post How to Eat Healthy on a Budget