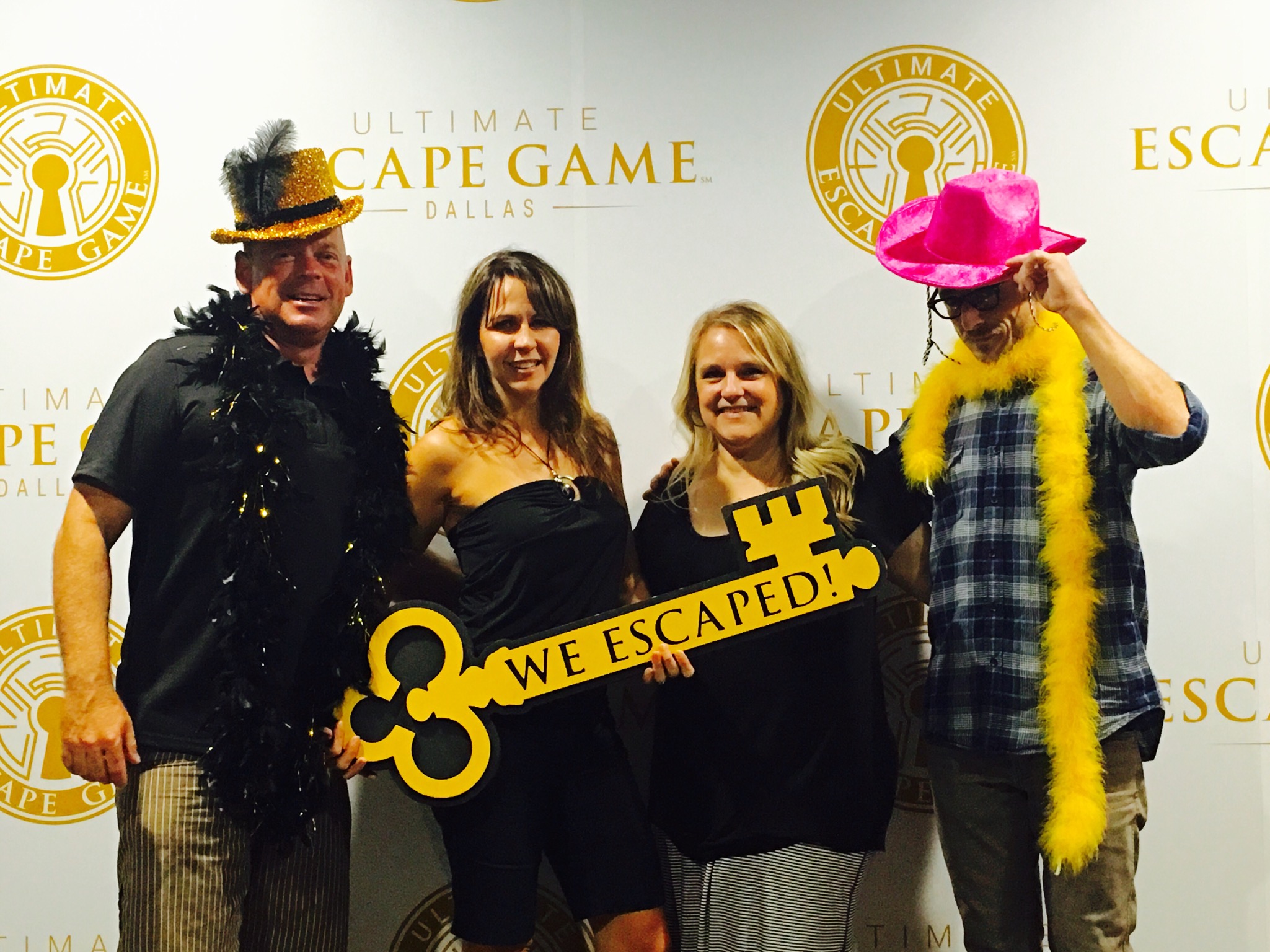 Ask any of my friends and they'll tell you I always force people to play games. Whether it's a mixer game in a large group or board games after a dinner party, I'm always looking for an opportunity to beat someone….um, I mean, get to work together as a team and encourage people in a friendly, competitive way.
And since escape rooms are all the rage right now, I've been dying to experience one for myself. I was digging around on Groupon and saw this deal for Ultimate Escape Game in Dallas, so I thought we'd give it a try last night.
Let me just say….IT WAS SO MUCH FUN!!!
Ultimate Escape Game has six theme rooms to choose from and we selected the "Roulette" room. It's a 1920's style room and you have the task of getting into the speakeasy of Chicago's most dangerous gangster, Al Capone by figuring out the clues and and completing puzzles within the 1-hour timeframe.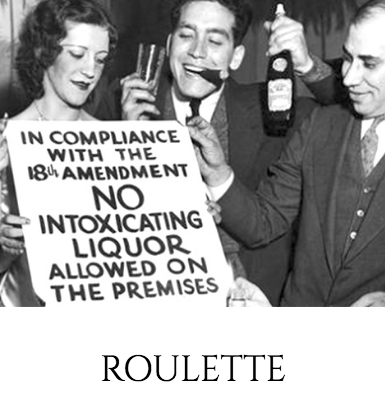 Here's my friend and former college roommate, Karen, listening to some clues….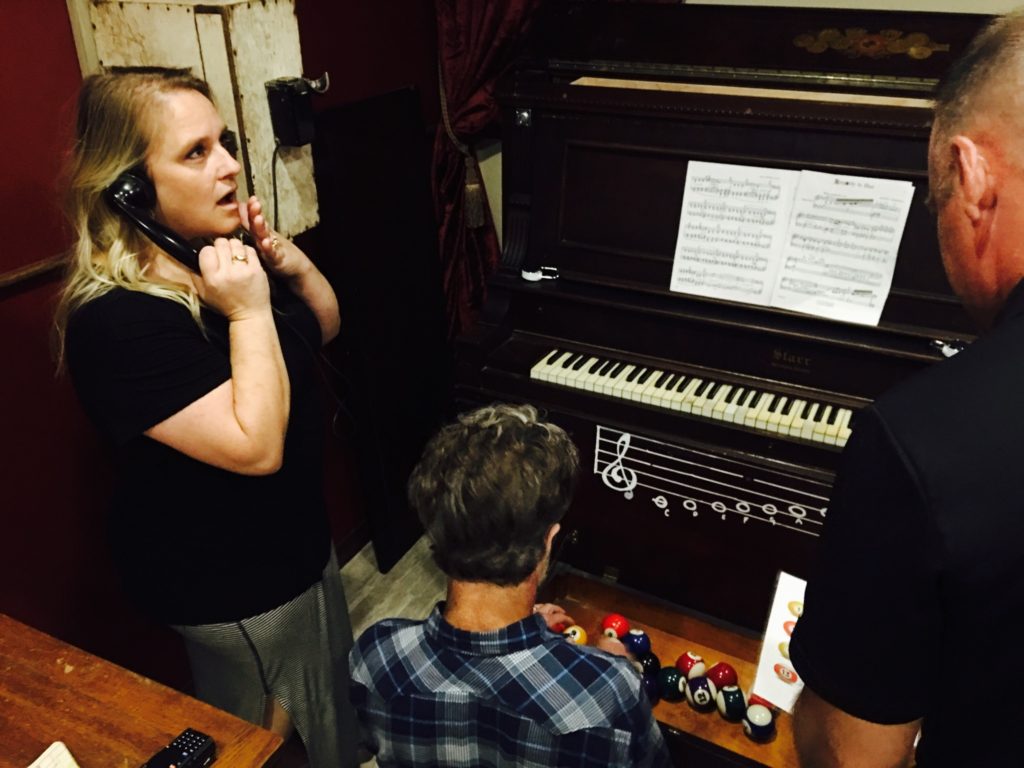 There was key in this bottle that would unlock a door. It was definitely a team effort to remove it!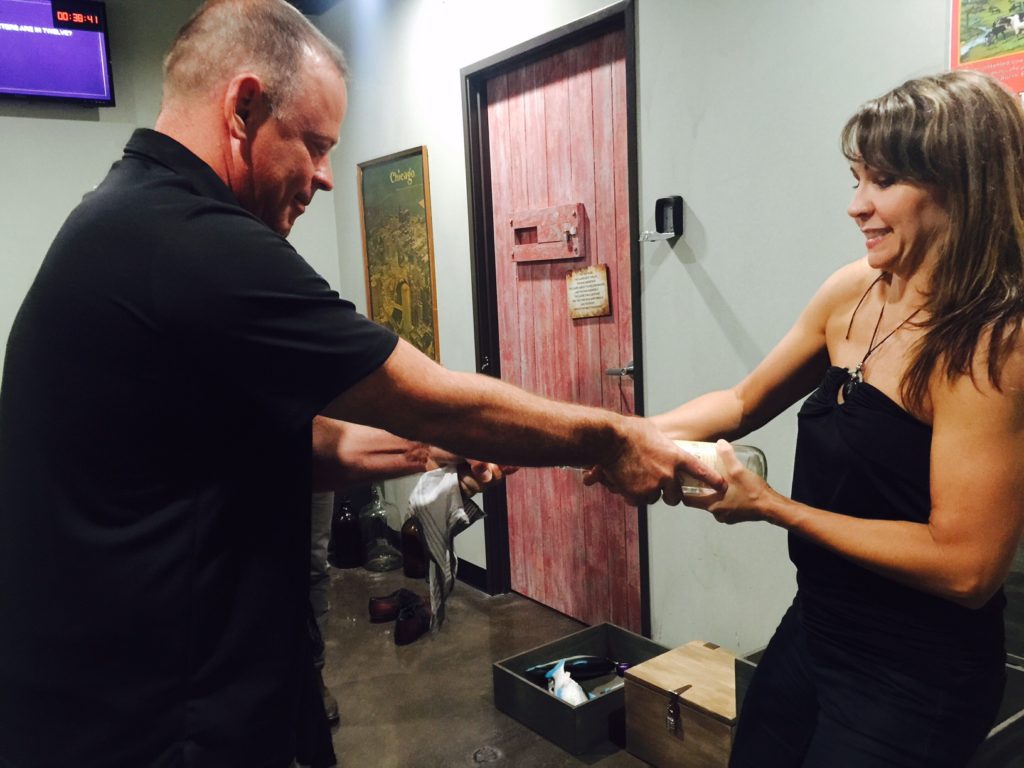 From the observation room, Nathan (one of the owners) watched and guided us, plus gave some clues along the way.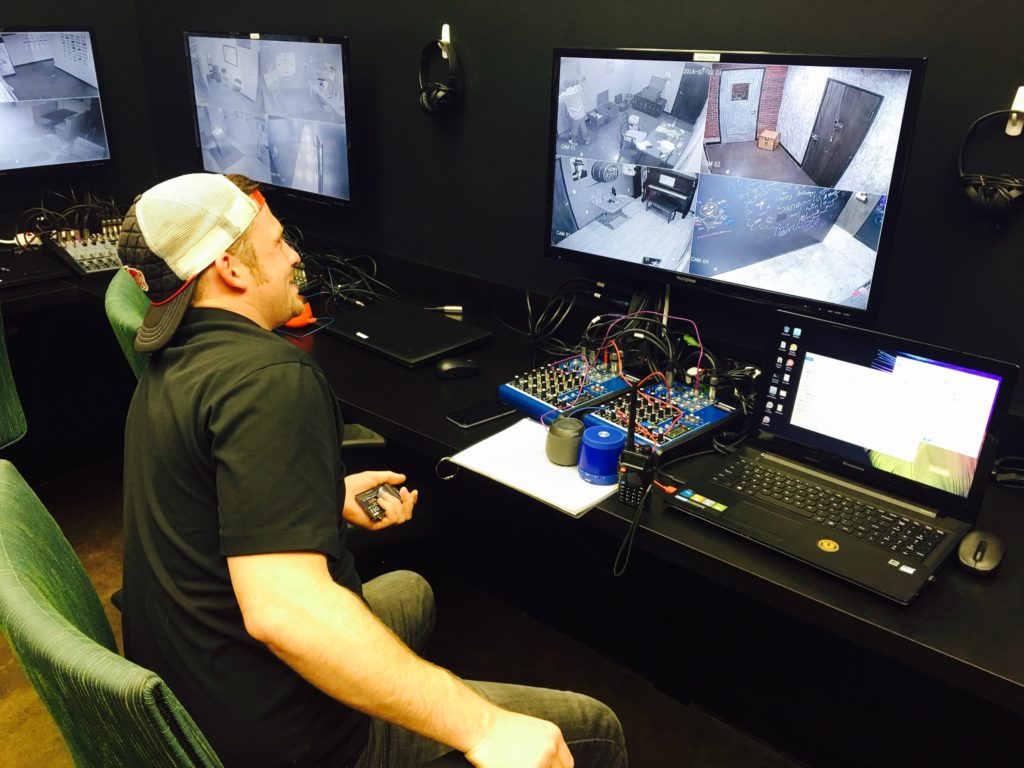 Which definitely helped us successfully escape…and with 4 minutes to spare!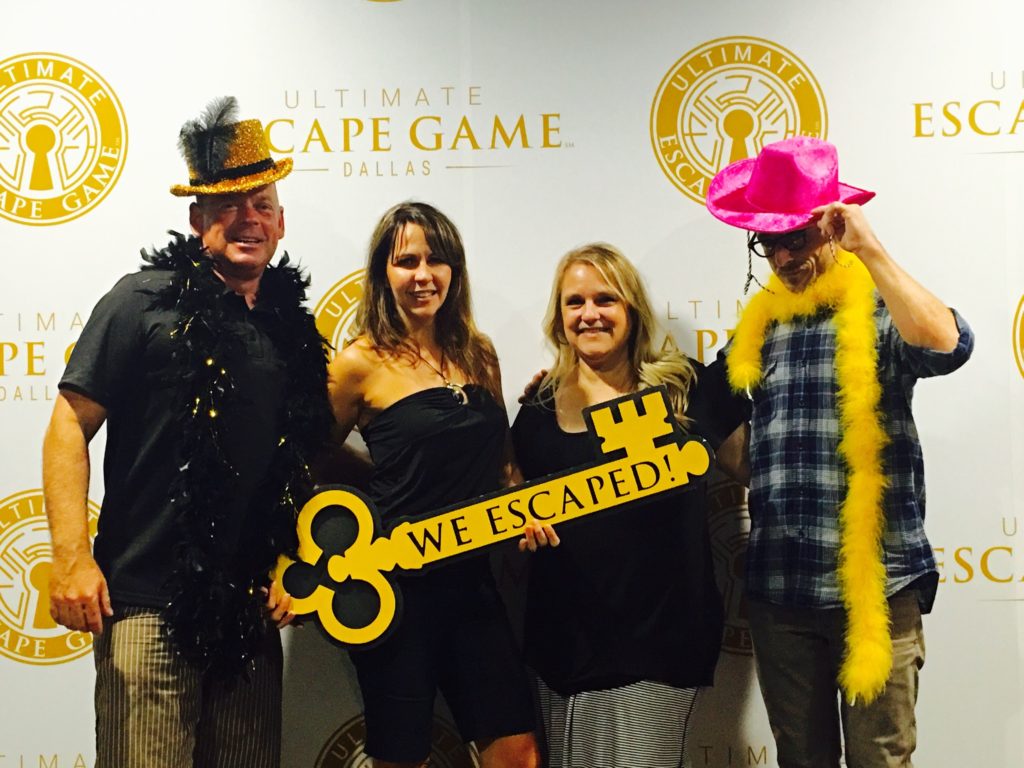 And before we left, we made sure to sign the wall of fame…or for those who failed to escape, it's the wall of SHAME.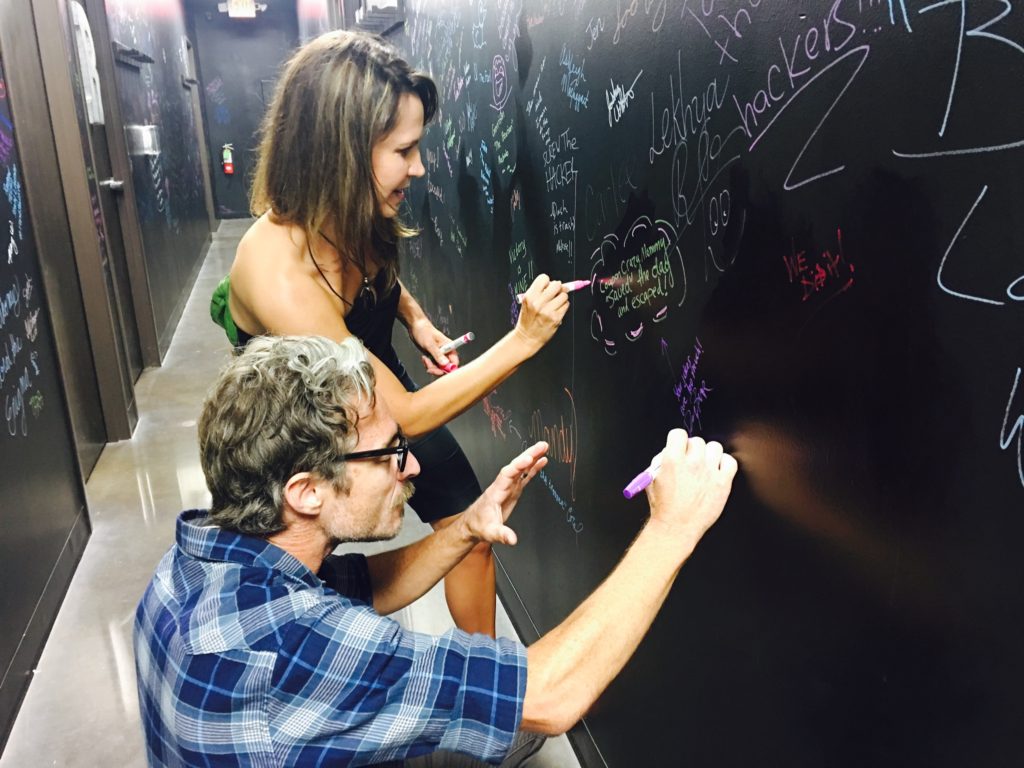 By the way, if you recognize that weird looking dude with me. He's not just my college roommate's goofy husband, he's also the highly-talented musician, Doug Burr. Just this week, the guys on 1310 The Ticket were chatting about his latest single, "Country Girls In City Dresses."  Check out his stuff here.  And don't tell him I said this, but he's really good.
Oh, and here's a peak at a couple of the other theme rooms…